Audi's Baby Q1 SUV To Be Launched In 2016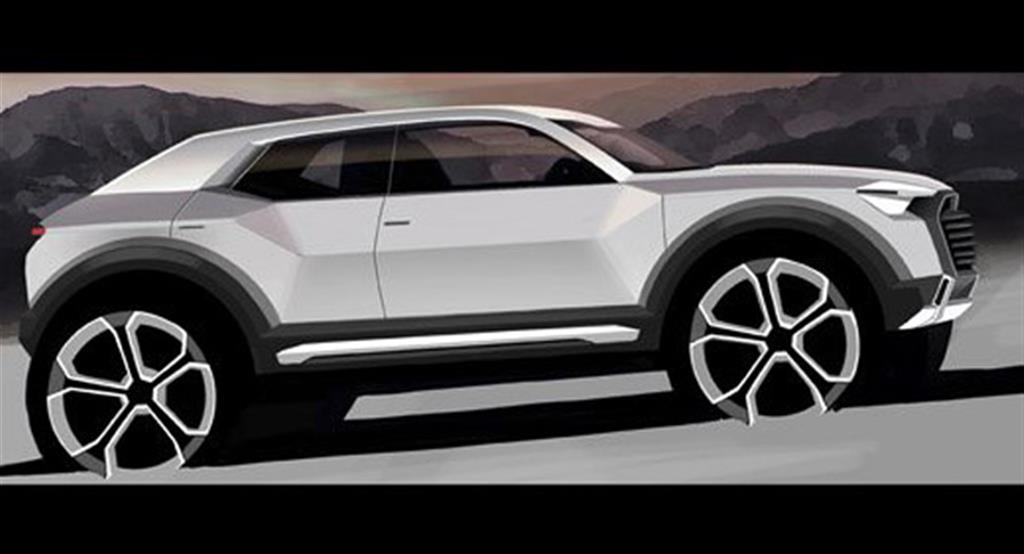 Mercedes-Benz and BMW have launched their small vehicles like the A-Class, B-Class and the 1-Series, X1 respectively and now Audi doesn't want to be left behind. The German automaker has confirmed officially that its new crossover, the Q1 is all set to be launched in 2016. Audi will be expanding its current range of SUVs which includes the Q3, Q5 and Q7. The manufacturer has revealed a sketch of the concept and the vehicle looks very futuristic and snazzy. It will be produced at Audi's plant in Ingolstadt, Germany.
The demand for mini-SUVs and crossovers is significantly increasing and Audi surely wants to cash in on the demand. The Q5 and the Q7 are selling like hot cakes and Audi wants to expand their portfolio by adding a mini-SUV alongside the Q3. Even in India, people are preferring luxury SUVs instead of premium sedans because of the quality of roads that we have here. Out of Audi's total sales, around 28 percent are dominated by their SUVs and this is predicted to increase to 35 percent in a few years from now. The Q1 is designed on the basis of the modular transverse engine concept.
Details like engine options and other specifications have not yet been revealed. We feel Audi has made a great move by adding this vehicle to its lineup. It will make its way to India most probably via the CKD route. If priced properly, this baby Audi will surely find lots of buyers who would otherwise be considering other high-end cars from Skoda, Volkswagen and Honda because it is an obvious fact that the German trio (Merc, Audi and BMW) provide a very high level of brand value compared to the others.