August 2013 Car Sales Figures Analysis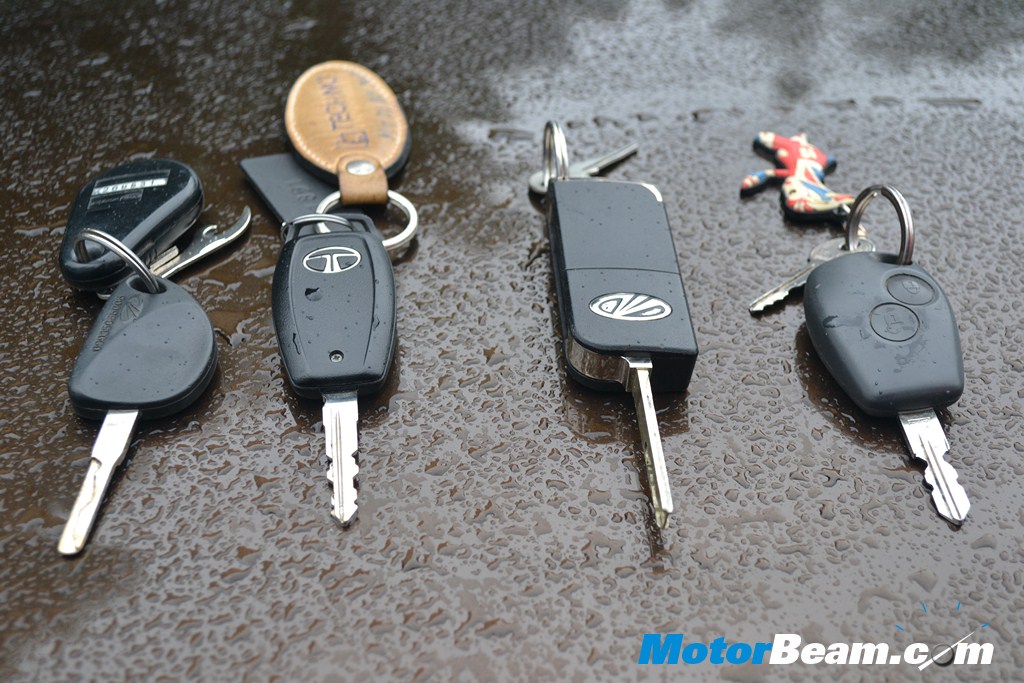 The Big Picture –
At first sight of August month's sales report, Indian Automobile industry may seem to carry a grin on its face. But in reality it's not a grin on the face but just a mask.
Reason behind saying so is, the same month  last year  under performed in terms of sales and hence its positive effect is seen in YoY sales figures of August 2013.
Industry recorded rise in sales of 2.23% over last month and that of 5.38% over the same month last year.
Monthly comparison of every company's sales figure may appear to be positive but scenario changes when it comes to yearly sales figure comparisons.
Maruti Suzuki boasts about 51.64% YoY rise in sales which is quite misleading as their sales figures of August 2012 were badly hampered due to workers strike at their Manesar plant.
Maruti Suzuki holds the first spot, by a good margin, followed by Hyundai and Mahindra at number two and three respectively.
Once again, 4th, 5th and 6th spots are being swapped amongst Toyota, Tata Motors and Honda only. Out of which Toyota managed to hold back the 4th place, for the second month in a row, followed by Tata Motors at 5th spot while Honda drops to 6th place because of sudden dispatch shrinkage.
Following table shows little sign of recovery in the Indian car market and it is expected that this momentum will carry forward till next 2-3 months or till end of festive season.
Top 20 –
The Top 20 table given below have the usual contestants at Top 3 spots, but the sales numbers of those three models are far below compared to their own set standards.
Maruti Suzuki Alto 800, Swift and DZire are potent enough to add more numbers, around 3000-5000 units, to their current sales figures. This might be a direct indicator of negative market sentiments as well as indicator of increased competition for Maruti Suzuki.
Hyundai Eon made it into top 5 cars by pushing out Mahindra Bolero.
Ford EcoSport looks settled at number 10 spot. We need to keep in mind that this car has potential to climb further and threaten many of the cars sitting above.
Surprisingly we have one entrant from Chevrolet India this time in Top 20 table at 19th spot and that is the Beat hatchback.
Company Wise Break-up –
The August month's sales report of Maruti Suzuki left us confused a bit, as company is busy boasting about the strong YoY growth in sales while in reality these figures are far less than company's average sales figure. Yes, there is some positive growth in MoM sales figures of the company but that too is marginal. Company's top sellers like Alto 800 and Swift twins are facing a drop in demand over past few months. Drop in demand for Alto 800 is quite inevitable as middle class car buyers in this country is busy in saving their money because of this tough financial situation. But the reason behind drop in sales figure of Swift twins might have several reasons along with financial slowdown, increased competition as in case of Maruti Suzuki DZire which is facing heat from Honda Amaze or availability of better options from altogether different category for example compact SUV Ford EcoSport is stealing away sales numbers of many other cars.
Hyundai's portfolio became the 2nd largest portfolio with 10 cars still on sale (although Accent is axed, some units are still being dispatched) and a new entrant has come, the Grand i10. The Grand i10 was launched in India last week and is expected to garner good demand in coming months. But at the same time Grand i10's predecessor, the i10 is losing its sales numbers since past few months and it is now hovering just above 6000 units mark. Hyundai's entry level hatch, Eon, is doing well since past few months and is the major contributor behind this months 9.04% MoM rise in sales for the company.
Increased excise duties, fluctuating diesel prices and customer stuck in cash crunch, this trio of words might be doing rounds in everyone's head in Mahindra's automotive devision. There will be slight improvement in this situation in short term due to coming festive season but in the long term, company's sales figures are expected to settle in this range only unless any new product is launched.
Tata Motors' sales figures are crawling at its own pace and recent MY2013 product facelifts appears to have failed in adding the required momentum to the sales. It's better to wait and watch than commenting on current situation as the company is working seriously on few secret projects which hopefully will pump up some life in company's sales figures.
Toyota secured the 4th place, ahead of Tata Motors, once again, in August. Slight increase in dispatches of Innova helped company to gain MoM rise in sales. But on YoY sales figure scale, company is still struggling and finding it hard to regain its lost momentum.
Recently Honda has achieved the feat of delivering 30,000 units of the Honda Amaze in India and that count is increasing as company dispatched more than 6000 units in this month too. Prioritising Amaze has hampered the production of its other siblings and is evident in their individual sales figures. The Brio and City lost their sales number by around 1000 units each in August. Hopefully Honda betters this situation soon.
This is the third month in a row, when Chevrolet is having only two models, Chevrolet Beat and Enjoy, doing 4 digit sales. The company needs to get rid of the blot caused by the technical glitch they are facing with diesel powered Sail twins and Tavera as soon as possible.
The Ford EcoSport, the talk of the town, is doing magnificent job for the company and this might have reminded Ford about the days when they launched the Figo in India. The EcoSport has crossed the 5000 units per month sales mark in a very short time and hence left behind all other SUVs to become the number one selling SUV in August. These figures could have been further better if the company had not opted to give preference to export market over the domestic one.
Addition of some variants in portfolio of Polo has not helped Volkswagen to gain any additional sales numbers. Also while the company is busy in painting Polo in different colours, its sedan version is losing out pace day by day. This time company has managed to dispatch only 1732 units of the Vento which is quite alarming.
Skoda is all set to touch the bottom of the sales table as it is losing sales numbers month over month. Two surprising things with Skoda are, one, Fabia is still being dispatched and two, new Octavia is not at all being dispatched yet.
As like June 2013, sales figures of August too of Micra and Sunny have jumped up as compared to that of their respective previous months. Considering Nissan, the brand which is yet to attain fame, these sales figures are good but there is scope for improvement though.
As anticipated by many, the sales graph of the Renault Duster is falling continuously and hence that of the company is falling sharply too. The Duster's sales number will hopefully stabilise at around 2000 units mark in coming few months. Renault might be seriously thinking of bringing the recently unveiled facelift of the Duster as soon as possible to Indian shores.
While Mitsubishi manages to sell only one model, HM should post a decent increase in the coming months with the BS4 Ambassador diesel finally going on sale, targeting the taxi buyer.
Fiat continues to remain constant with its sales and there is a large scope of improvement for the Italian automaker, which is doing peanut numbers.

Category Wise Break-Up –
Gainers Vs Losers –
Podium Finishers –
Things to Look Out For –
– Hyundai Grand i10, how well it is accepted and what will be its impact on its rivals?
– Can Maruti Suzuki gain back sales numbers of Swift twins?
– Will Octavia turn the fortunes for Skoda India?
– Effect of festive season on vehicle demand.
– Renault Duster, when it's downfall will stop? Will  Nissan eat into Duster sales as bookings for  the Terrano have started?