August 2013 Two-Wheeler Sales Figures & Analysis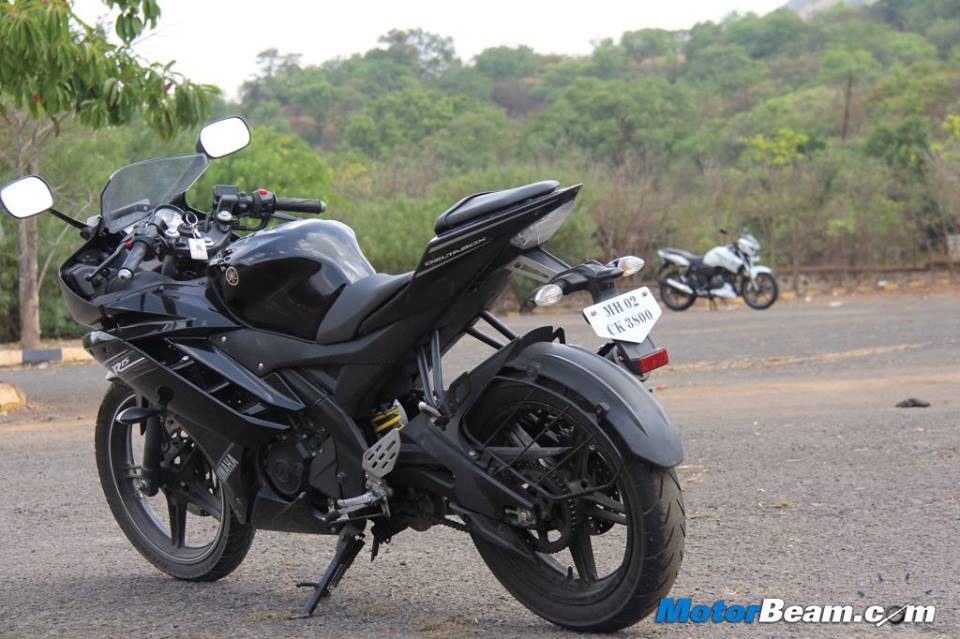 The Big Picture – Sales continue to dwindle for some manufacturers as the market continues to see a decline in demand. However Honda, Mahindra and Yamaha report positive growth thanks to Dream Neo, Centuro and Ray Z respectively. Last month's sales figures were revealed by every manufacturer except Suzuki, the only company which doesn't declare its sales figures for reasons best known to them. Hero MotoCorp continues its run at the top, while Honda is enjoying second position and Bajaj Auto is sitting comfortably at third. TVS is far behind at fourth, following by Yamaha, Suzuki and Mahindra. At its current pace, Mahindra might overtake Suzuki in the distant future, while Bajaj Auto will definitely challenge Honda for the number two spot.
Hero MotoCorp- Hero remains at the top. However, they have lost 1% market share but continue to dominate by an unparalleled margin. The company recorded 4% YoY growth while MoM like any other manufacturer witnessed a decline by 17.6%. Five year warranty not helping much. Hero says scooters, 125cc and below segments is helping them to maintain the huge numbers. Surprisingly Hero themselves do not have a new 125cc motorcycle, yet they manage to top the market with age old Glamour and Ignitor. This clearly indicates new two-wheeler buyers sticking to market leader for utmost peace of mind.
Honda – Honda's onslaught of continuously launching products has paid off. Honda has seen an overall growth of 39% YoY. Motorcycle growth went up by 50% and scooter sales grew by 29%. The CB Trigger has caught on well. It shows if you price anything right, it does not disappoint. The CBR range has become a 'premium brand' of limited edition motorcycles being sold at a premium to keep the momentum going. Meanwhile, the same pattern is being followed on their Dream series, but here, no charge, strange. There is no doubt that the major chunk of motorcycle success comes from Dream series of entry-level commuters. Take an existing product, make some changes and send a truck full of it, deliver it to dealer stockyards and there you go, mission accomplished. Keep doing that for six months and with blind following which Honda has, 50% market share is not far. Real indigenous plan chalked by Honda.
Bajaj Auto – Strike at Bajaj's Chakan plant finally sees some recovery. However, YoY decline continues for the company. 13% drop recorded. Bajaj sends 31,755 units more than last month recording 12.6% growth when it comes to record MoM sales. The part of the decline goes to the market fluctuations and fuel prices. Numbers can get better though if new products come in. Sure, there is the Discover but changing rear suspension and giving customers choice to choose from seems hit or a miss, time will tell though. Meanwhile the competition is offering new products at same price in the volume segment. Bajaj definitely needs an overhaul for its Pulsar series (135, 150, 180, 220) ASAP. Meanwhile pockets are getting heavier through the high-end motorcycle market thanks to KTM. KTM managed to sell 8000 Dukes last year and intend to double it with the new smashing 390 and existing 200.
TVS – TVS sees 6.2% decrease when it comes to YoY growth. Motorcycle sales grew by 14% and scooter sales fell by 6% because of the new Apache catching up and the Wego showing it's age. New scooter is on its way, should come in anytime soon post festive season and help boost sales. It's high time TVS wakes up and launches new products. 2014 promises a lot from TVS as the new Apache is likely to be seen at the Auto Expo. Let us see if they live up to the expectation with the BMW alliance as well.
Yamaha – Yamaha reaches sky high with 57.5% growth when it comes to YoY sales. MoM sales are down 3.8%. Last month saw a surprise jump of almost 10,000 odd units. Yamaha is back to selling 50,000 odd units as usual. Scooters helping Yamaha reach these volumes but they need to act quickly if they want to reach the enthusiast's heart. No 200-250cc in the portfolio is a real shame. Even the underdog Suzuki is coming with a 250 real soon and not to forget Mahindra is coming with 300cc Mojo early next year.
Suzuki – No numbers as usual. Why Suzuki? and how long do you plan to do this? Suzuki said they will come up with ideas to collaborate with their 4-wheeler division and move forward. No such decision has been made yet. How hard is it to woo the youth with a sporty 200cc version of the GS150R? Or how long does it take for an international company to come charging ahead in the enthusiast segment. Good quality scooters and motorcycles already exists. Blind faith following due to 4-wheeler supremacy also exists, hence the current number of sales. We still don't understand the concept of "Sleeping Suzuki". Wishing them good luck with the Inazuma, which arrives this festive season.
Mahindra – Speaking of indigenous, look what a product completely out of the box in a plain vanilla segment can do. Mahindra joined the two-wheeler market so late, it is almost like reaching to a party at 12 AM where the time was 7 PM. Still, there is some food left for Mahindra. Record success for Mahindra when it comes to YoY numbers, 66% hike from last year. Until now, Mahindra relied on scooters, but Centuro is here to take it higher. Mahindra dispatched 14,612 units last month and this month 17,719 units. Mahindra themselves have been swept of their feet with the customer response to the Centuro. Therefore, increase in capacity at the factory has begun and waiting period is being cut down. Mahindra says they are receiving 500 odd booking every day! 30,000 booking is what we heard 15 days ago and it has reached 35,000 already. Enthusiast motorcycles are not far away from launch too.
| | | | | |
| --- | --- | --- | --- | --- |
| Sr. No | Company | Scooter/Bike | Aug-13 | Jul-13 |
| 1 | Bajaj Auto | Bike | 278583 | 246828 |
| 2 | Hero MotoCorp | Bike+Scooter | 459996 | 487545 |
| 3 | Honda | Bike | 156629 | 147635 |
| | | Scooter | 152303 | 139542 |
| | | Total | 308932 | 287177 |
| 4 | Mahindra | Bike+Scooter | 17719 | 14612 |
| 5 | Suzuki | Bike+Scooter | 29000 | 32000 |
| 6 | TVS | Bike | 61313 | 57886 |
| | | Scooter | 36478 | 36900 |
| | | Total | 119165 | 114926 |
| 7 | Yamaha | Scooter+Bike | 60996 | 58151 |
| | | Total | 1274391 | 1241239 |

Note – Suzuki sales assumed in the above table. Figures include exports as individual figures are not revealed by all manufacturers. Thus computing accurate domestic market share is not possible. Above sales only 2-wheeler sales and 3-wheeler sales are not included.