Bajaj Bikes Warranty Is Now 5 Years, Hat-Trick Offer Introduced
Bajaj bikes now come with a standard warranty of 5 years as part of the Hat-Trick offer.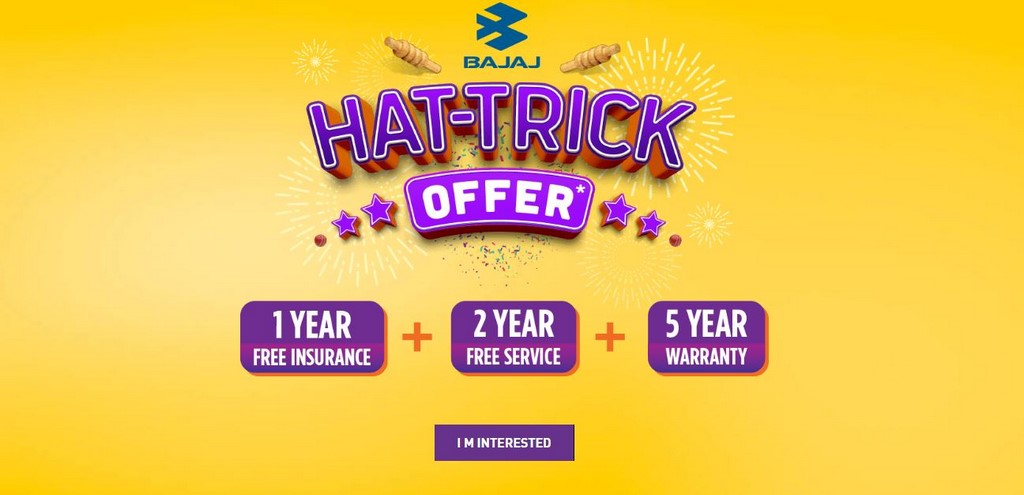 Bajaj Auto has introduced the Hat-Trick offer for July 2018. The Hat-Trick offer consists of various sub offers and the primary take away from this offer is the five years of warranty offered with the entire line-up of Bajaj bikes. However, the offer is valid on bikes purchased only in July 2018 and the company may stop or continue the promotional offer in the future. The five-year warranty on the Bajaj bikes includes the two-year standard warranty, while an additional three-year warranty is applicable for the engine.
The sub offers include one year free insurance and free service for the second year. The one-year free insurance is available only with the Pulsar 150, Pulsar 160, V, Discover and Platina while the free second-year service is available with the all the motorcycles. Off late, the automaker has seen a dip in sales and this offer is expected to bring the sales back on track. The offer is applicable only to new customers and existing Bajaj bike owners will have to satisfied with the standard warranty.
Other offers include low interest rate and low down payment. Bajaj recently discontinued the V12 temporarily and is working on the next generation (UG6) Pulsar. Earlier, there have been reports that the Pulsar 135 will make way for a new Pulsar 125 as part of the 2019 norms. The norms specify that motorcycles above 125cc launched post 1st April 2018 have to be equipped with ABS while those below 125cc are required to feature CBS. The reason for Bajaj to move down from 135cc to 125cc is fairly simple – cost.
Bajaj Bikes Warranty
– Bajaj bikes purchased from 1st July 2018 to come with a five-year warranty
– Hat-Trick offer available only from 1st July to 31st July 2018
– One year free insurance available only on the Pulsar 150, 160, V, Discover and Platina