New Gen Bajaj Pulsar's 250cc Motor Features Variable Valve Actuation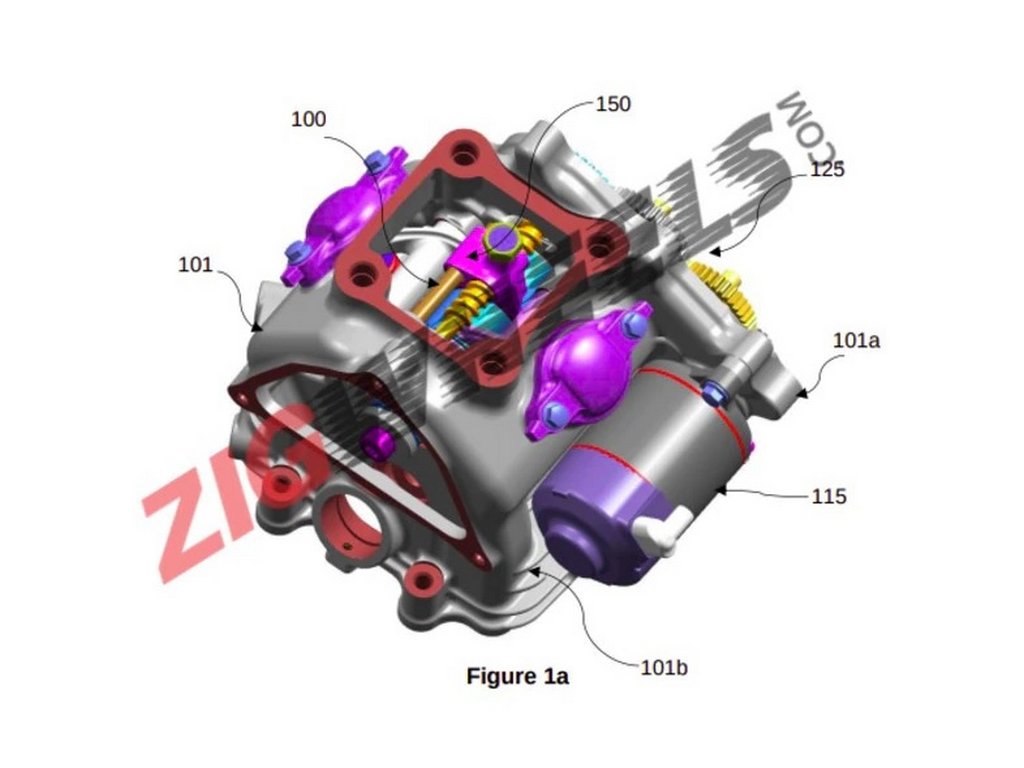 More details about the engine of the upcoming Bajaj Pulsar 250F have emerged
It is no secret that Bajaj is working on new generation Pulsar models, one of which will have a 250cc engine and is likely to be called the 250F.
This new Bajaj Pulsar 250 engine, as it turns out, will have Variable Valve Actuation (VVA) that works with an electric motor.
Bajaj has opted to use the VVA system with an electric motor actuator and a lead screw rather than go for a unit that works with 2 cam profiles in order to keep costs down.
As can be seen from the images, the 250cc engine will come with a single camshaft and a sliding lobe drum (250) that has 2 cam lobes – 250a and 250b.
The lobe drum is held in place with the help of a pin (527), while the camshaft (120) has a stepped slot (601) for the lobe drum to move.
With the help of a slider mechanism that has an arm (225a) that is operated by the electric motor (115), the lobe drum moves within the stepped slot and the movement causes the valve timing to change.
Each step (there are 3) within the slot has been designed to help the quarter litre engine either make more power, or extra torque or provide better fuel economy.
A sensor monitors the slider mechanism of the Bajaj Pulsar 250 engine and sends the input to the controller unit which, based on the engine RPM, decides when to shift the lobe drum.
Due to the rather simple way the VVA system has been incorporated to the air- and oil-cooled 250cc engine, it would not be surprising to see Bajaj use the same tech in its new generation 150cc Pulsar as well.
As for the effectiveness of the system, one would have to ride the Pulsar 250F to really get to know whether this tech makes a whole load of difference or not.