Bajaj Pulsar CS 400 Too Fast For KTM Duke 200 [Video]
The Bajaj Pulsar CS 400 has been spotted testing again, this time on the NH4 between Pune and Lonavala. While the CS 400 has been spied many times lately, what's interesting here is how easily it pulls away from a KTM Duke 200 that is hot on its tail.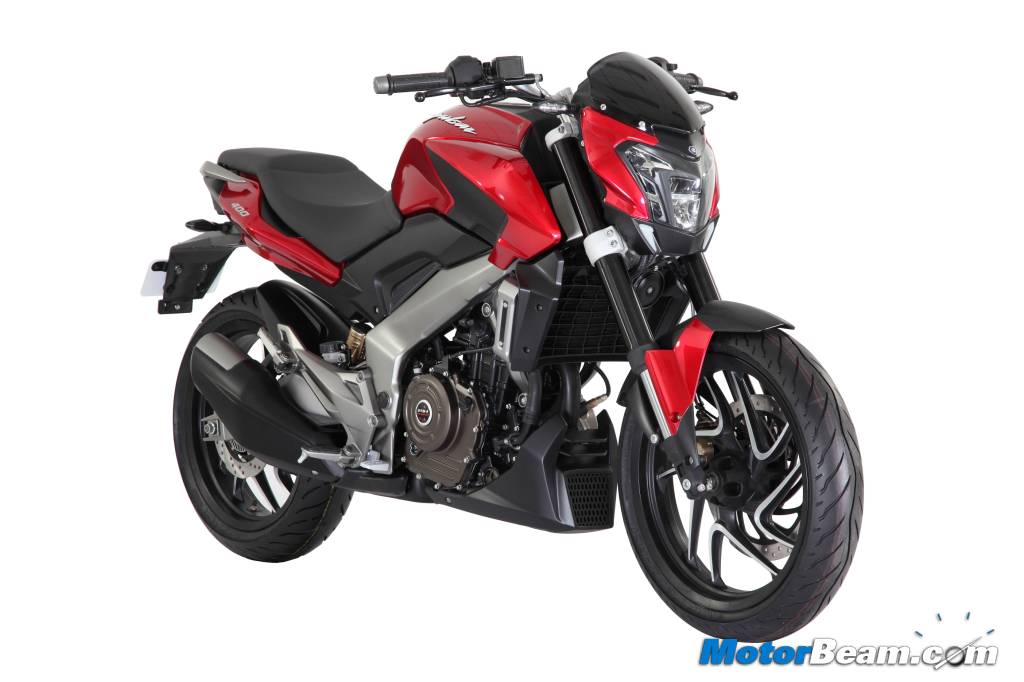 As we arrive closer to its launch date, the Bajaj Pulsar CS 400 has been nothing less than a full tilt diva, as everyone tries to get more information about it. A rider on a KTM Duke 200 recently gave chase to a test mule on the NH4 between Pune and Lonavala. What unfolded next gives us a good insight as to what performance we can expect from the Pulsar CS 400.
Not many bikes in the Indian market can stand their ground against the bonkers KTM Duke 200, but the CS 400 has just given it a trashing. While it doesn't come as a surprise that the CS 400 pulled away from the much smaller Duke, it is the ease with which the task is accomplished that is impressive. We can clearly see that the biker had been following the test bike, which had been held up by traffic. As soon as the traffic clears, both riders are seen flooring it to the max. The KTM rider even tries to tuck in, with no help whatsoever.
The Pulsar CS 400 is powered by a de-tuned version of the KTM Duke 390's engine which is expected to produce 40 HP of power and 32 Nm of torque. While not much else could be deciphered from the video, we can safely say that the motor seems more than capable for the upcoming cruiser which will become the flagship Bajaj motorcycle in the country.
Bajaj Pulsar CS 400 Too Fast For KTM Duke 200
– The Pulsar CS 400 was spotted testing on NH4 between Pune and Lonavala
– A rider on a KTM duke 200 gave chase, but to no avail
– The video assures us of the potency of the CS 400's engine
Catch All The Latest Videos, Subscribe To