GM To Discontinue Chevrolet Enjoy MPV In India
As General Motors gears up to launch its new lineup for India, it has chosen to begin with a clean slate, as the company will be discontinuing its Chevrolet Enjoy MPV. Further there have been reports that the company may also be discontinuing the Sail hatchback and Sail sedan by the end of this year.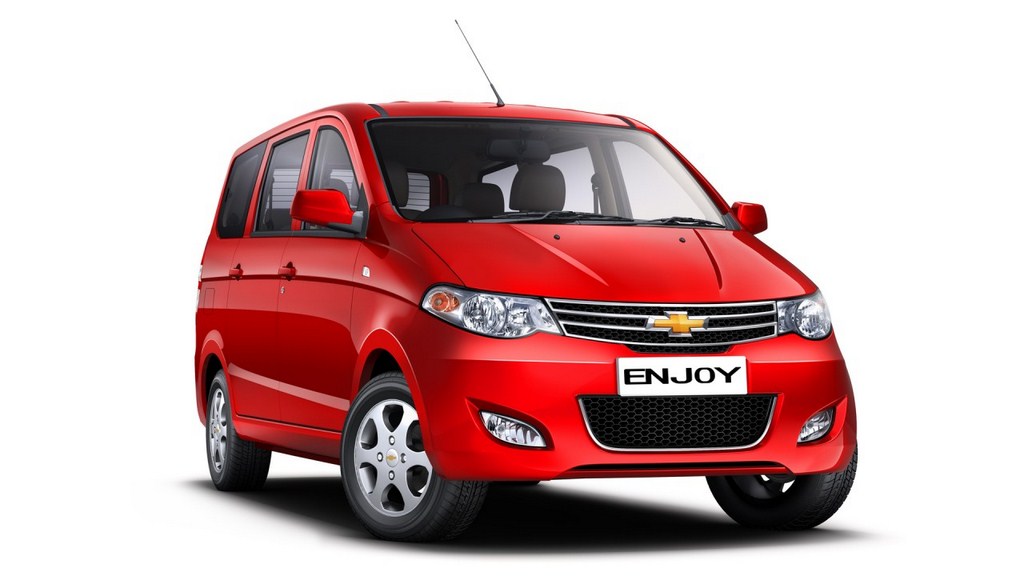 General Motors seems to be on a peculiar business path for its market in India. After scrapping its plans to introduce the Spin MPV, due to consumer feedback, the company has made plans to discontinue its Chevrolet Enjoy MPV. The MPV will be discontinued after the 3900 units that have been produced for this month are dispatched. General Motors have however claimed the news to be just a rumour.
The Chevrolet Enjoy MPV was launched in 2013 with petrol and diesel powertrains. The 1.4-litre petrol engine produces 100.2 PS at 6000 RPM and 131 Nm of torque at 4400 RPM. The diesel on the other hand produces 74.8 PS of power at 4000 RPM and 172.5 Nm of torque at 1750 RPM. The MPV had also undergone a facelift in July 2015 to freshen up its appeal in the market.
Chevrolet however, could never really get back on the map, as the company has been suffering from less than favourable sales for quite a while now. Meanwhile the export market for the company has been quite lucrative, with the company recording a growth of 321% in the month of May, which was double its export target for the year. On the other end of the scale, the automaker saw a decline of 20.4% in its sales in the local market.
Following this strategy, there are rumours that the car maker may also discontinue its Sail sedan and Sail hatchback. These products will be replaced in the next few years by its new lineup of cars, that look quite fresh and promising. The Sail sedan will be replaced by the Essentia, while the new Beat and Beat Active will be launched next year. The company has also stated that it will be launching 5 products in the next 24 months.
GM To Discontinue Chevrolet Enjoy MPV
– General Motors will be discontinuing the Chevrolet Enjoy MPV in India
– The company has also scrapped plans of launching the Spin MPV which would have replaced the Enjoy
– Owing to poor sales, GM will now concentrate on exports, which have proved to be lucrative for them
– They also have a fresh lineup waiting for India to be launched in the next 2 years
Source – ETAuto.com