Bajaj Qute Euro NCAP Crash Test Gets 1 Star Rating
The Bajaj Qute quadricycle received 1-star from the Euro NCAP crash testing agency. The agency said that 'with relatively low-cost improvements' this vehicle could be made safer.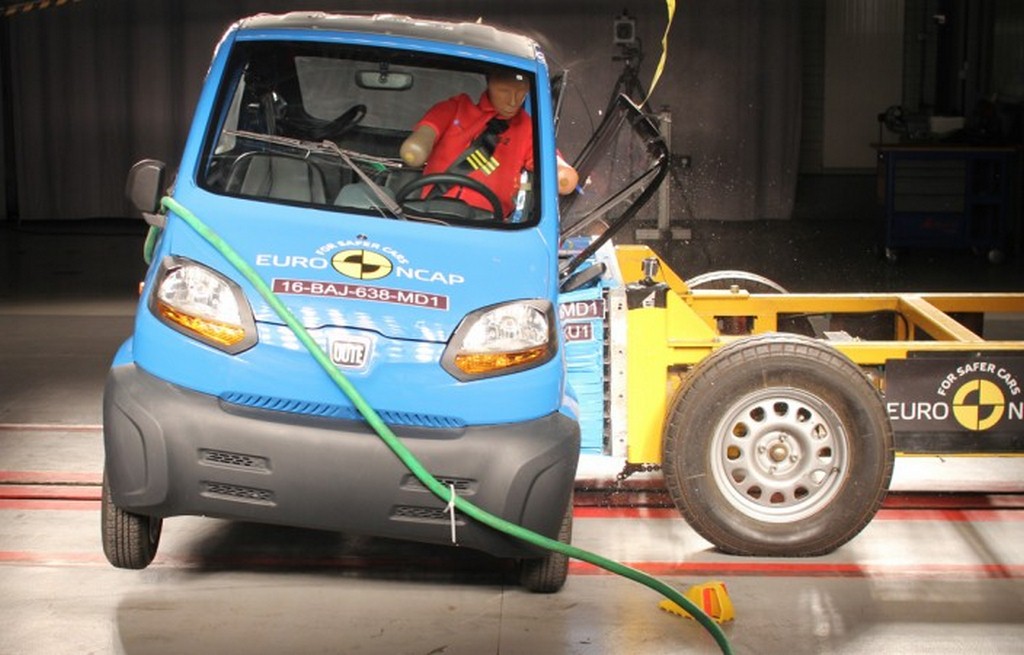 The Bajaj Qute is an intriguing type of vehicle which does not fit in any of the traditional automobile classifications. Thus it has its own supporters and opponents, depending on its various pros and cons. But now it seems like the quirky vehicle has been put in a tight spot by an organisation whose mandate carries heavy weight – the Euro NCAP crash testing agency, which has now judged the Bajaj Qute as 'poor' with just one star safety rating out of a maximum five stars.
The Bajaj Qute has scored just one star in crash tests conducted by the Euro NCAP. The quadricycle managed to score only 28% in adult occupant safety and the structure of the Qute was judged to be unstable. The agency reported that many spot welds had released and the dummy's head made contact with the centre of the steering wheel. There were no signs of deformation to any mounting points for the seatbelt or buckle.
The vehicle did not fare any better in the side-impact test in which the head of the dummy struck the side roof rail indicating a fatal injury as there is no side curtain airbag or padding in this area. The door on the struck side also became detached from the A-pillar as the door structure detached from the hinges. The testing scenario for quadricycles is also very different from normal passenger vehicles with lower speeds and less emphasis on child and pedestrian protection and driver assistance features.
But it seems like Bajaj on the other hand is looking at the test result in a whole different light. The company compared the result with the recent crash testing of other mainstream cars such as the Hyundai i10 and Datsun GO by saying it fared better than them, although one can argue that those cars were rated using a different scoring system. Bajaj Auto exported around 334 Qute vehicles to 19 global markets in European and Latin American markets by the end of FY16.
Bajaj Qute Euro NCAP Crash Test
– The Euro NCAP crash testing agency has rated the Bajaj Qute as 'poor' with just 1 star safety rating
– The structure of the Qute was judged to be unstable
– In frontal collision test, many spot-welds were released and the head of the dummy hit the steering
– In side-impact test, the door got detached from the A-pillar and the hinges broke away
Catch All The Latest Videos, Subscribe To