Bajaj Qute Price Starts At Rs. 2.63 Lakhs
Bajaj Qute will be the first quadricycle to be launched in India by the automaker, priced from Rs. 2.63 lakhs.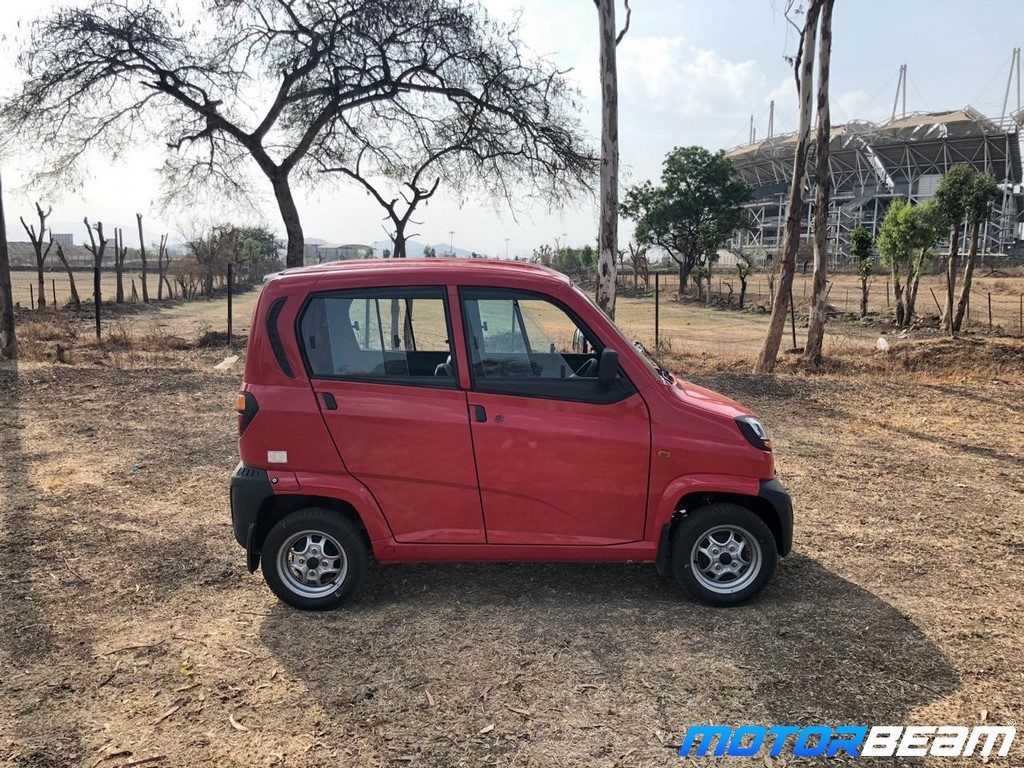 Quadricycles are 4-wheeled motor vehicles with much less power and speed than conventional small cars. With an existence spanning for about 3 decades in Europe. They also became a new class of low-speed vehicles in 1998 in the USA and in 2000 in Canada.
Qute is the first quadricycle to be launched in India. It is also the first 4-wheeler designed for public transportation as an alternative to 3-wheelers. Hence, it is lightweight, has a small footprint making it fuel efficient and easy to drive even in congested road conditions due to its small size. Bajaj Qute initially called the RE60, meets the European Standards and Guidelines of Quadricycle for quality and design. It has a restricted speed of 70 km/hr while utilising minimum fuel.
The Qute gets a high strength monocoque body, with impact resistant plastic closures to provide a safe journey for its passengers. It gets a rear-mounted engine, which means that the boot has been shifted up front, with a storage capacity of 20 kgs. The foldable rear seat also offers additional storage and a glove box up front means you can store all your small belongings up front.
The engine fitted on the Qute is a 4-stroke, twin-spark ignition, single-cylinder, liquid-cooled, 216.6cc engine. This engine has the lowest CO2 emission figures, and there is a CNG option available too. The fuel tank capacity for petrol is 8-litres and CNG has a capacity of 35-litres. The engine comes mated to a 5-speed sequential gearbox. The offering from Bajaj is also made in India, lowering the maintenance cost comparable to a 3-wheeler and has spare parts readily available.
It has the smallest turning radius of 3.5 metres making it nimble in city traffic. Fuel consumption figures are 35 km/l for petrol and 43 km/kg for CNG, making it immensely fuel efficient. The Qute is priced at Rs. 2,83,787/- for CNG variant and Rs. 2,63,741/- (all prices, ex-showroom, Delhi) for the petrol variant.
Bajaj Qute Price
* Qute CNG – Rs. 2,83,787/-
* Qute Petrol – Rs. 2,63,741/-