Bajaj Qute Quadricycle Gets Two Websites
Bajaj Qute is a radical product which may change the face of the last mile public transport across the globe, making cities greener, safer and less congested along with resulting in economical city travel.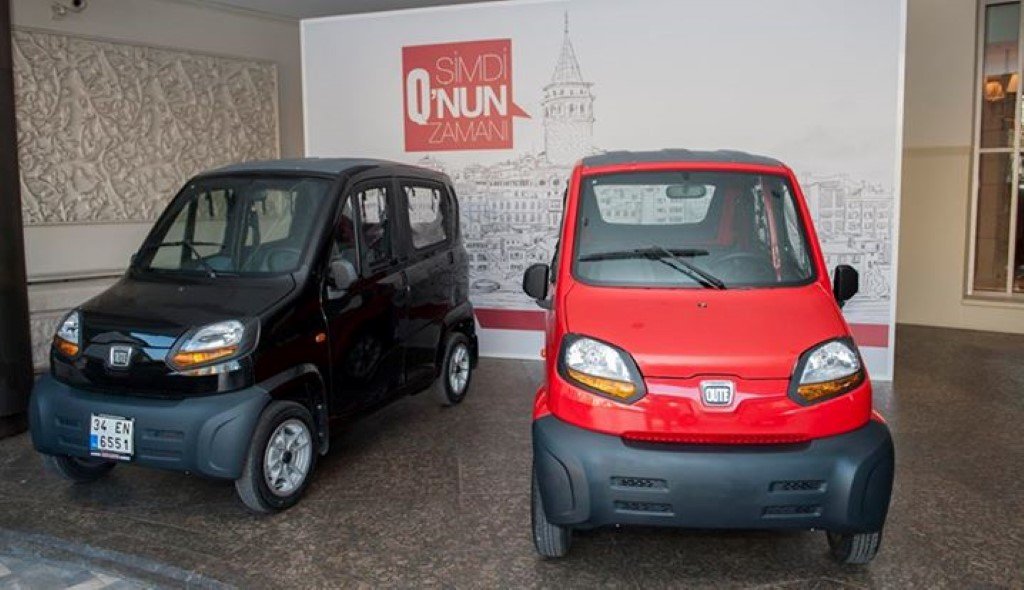 Bajaj Auto has been a fore-runner in creating revolutionary products, especially in the last mile public transport segment. With their new offering, the 'Qute', they have gone a step forward by launching two websites for marketing the product and creating awareness in the society about what the product is all about. One website is for showcasing the Qute HERE to the common man, informing all about the technical specifications, features, safety and utility of the vehicle while the other is to know the opinion of the people about the product, called #FreeTheQute)
Bajaj Qute, a quadricycle, is a hybrid vehicle containing DNA of a 3-wheeler and a car. It is compact, lightweight and most importantly, its carbon emissions is 37% less than the smallest car available in the world. It is as spacious as a small car and its enclosed body structure offers the riders a comfortable and safer ride as compared to a 3-wheeler.
The technology on this product from Bajaj restricts the Qute's speed to 70 km/hr and with a weight of around 450 kgs, makes this new breed of vehicle extremely safe not only for passengers but also for the people on the streets. The Bajaj Qute is highly economical and offers a mileage of about 36 km/l. Bajaj cites that the main purpose of developing such a product is to reduce pollution, danger and congestion that big and fast cars are responsible for. It is basically designed for intra-city travel that is safe for everyone.
The features on the Bajaj Qute are aimed at offering better safety and comfort. The car comes equipped with halogen headlamps and large windscreen offering excellent visibility of the road ahead as well as on the sides. The 12-inch tyres offer quite good road grip and comes with an option of alloy or steel wheel. This quadricycle has telescopic hydraulic shock absorber and softer entry bump stoppers for a comfortable ride. The car is equipped with 60:40 split rear seats and the floor is completely flat offering sufficient leg room at the rear and it is quite easy to get in and out of the vehicle. The dash-mounted gear shifter is quite unique as well.
Thus, Bajaj Auto is taking strong strides, not only by developing value-adding products, but also strongly marketing them on the World Wide Web.
Bajaj Qute
– Radical product which is combination of a 3-wheeler and a car
– Highly economical and environmental-friendly
– Developed specifically for intra-city commute
– Designed and engineered for safety of the passengers as well as people on the streets