BS6 Bajaj Qute Launch Scheduled For Q4 FY22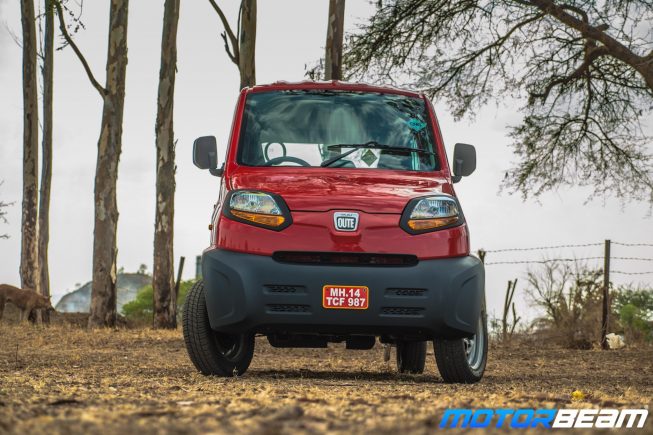 The launch of the BS6 Bajaj Qute will happen in the 2022 January-March period
Bajaj Auto has revealed that it will launch the BS6-compliant Qute in 2022 post completion of development work by the final quarter of the current calendar year.
Executive Director, Bajaj Auto, Rakesh Sharma, has stated that all variants (petrol and CNG) of the country's first quadricycle will conform to BS6 emissions standards by the end of the third quarter (Q3) of the financial year 2021-22 (FY22).
Further, he said post that "we should pick up the development effort for creation of this new category", and added that the Indian automaker expects sales of the Qute to commence in the fourth quarter (Q4) of this fiscal.
Launched in 2019, the Bajaj Qute was only offered in select States. Bajaj had also joined hands with ride hailing service provider Uber to tap the budget shared-mobility segment in Bengaluru.
The Bajaj executive director said ride share aggregators are a good platform "to take the Qute proposition to the masses."
As the citizenry are willingly taking the COVID-19 vaccine, pandemic-related restrictions in place across the country are expected to revoked by the end of the year.
According to Rakesh Sharma, post relaxation of COVID-19 restrictions, the Bajaj-Uber partnership "will be picked up again in Bengaluru and rolled out in other metros like Hyderabad."
Furthermore, post the 2022 Qute launch, Bajaj is also expected to unveil the electric Qute which will go with the 'green mobility' trend that has swept the nation.