Bentley Bentayga Test Drive Review – Pure Luxury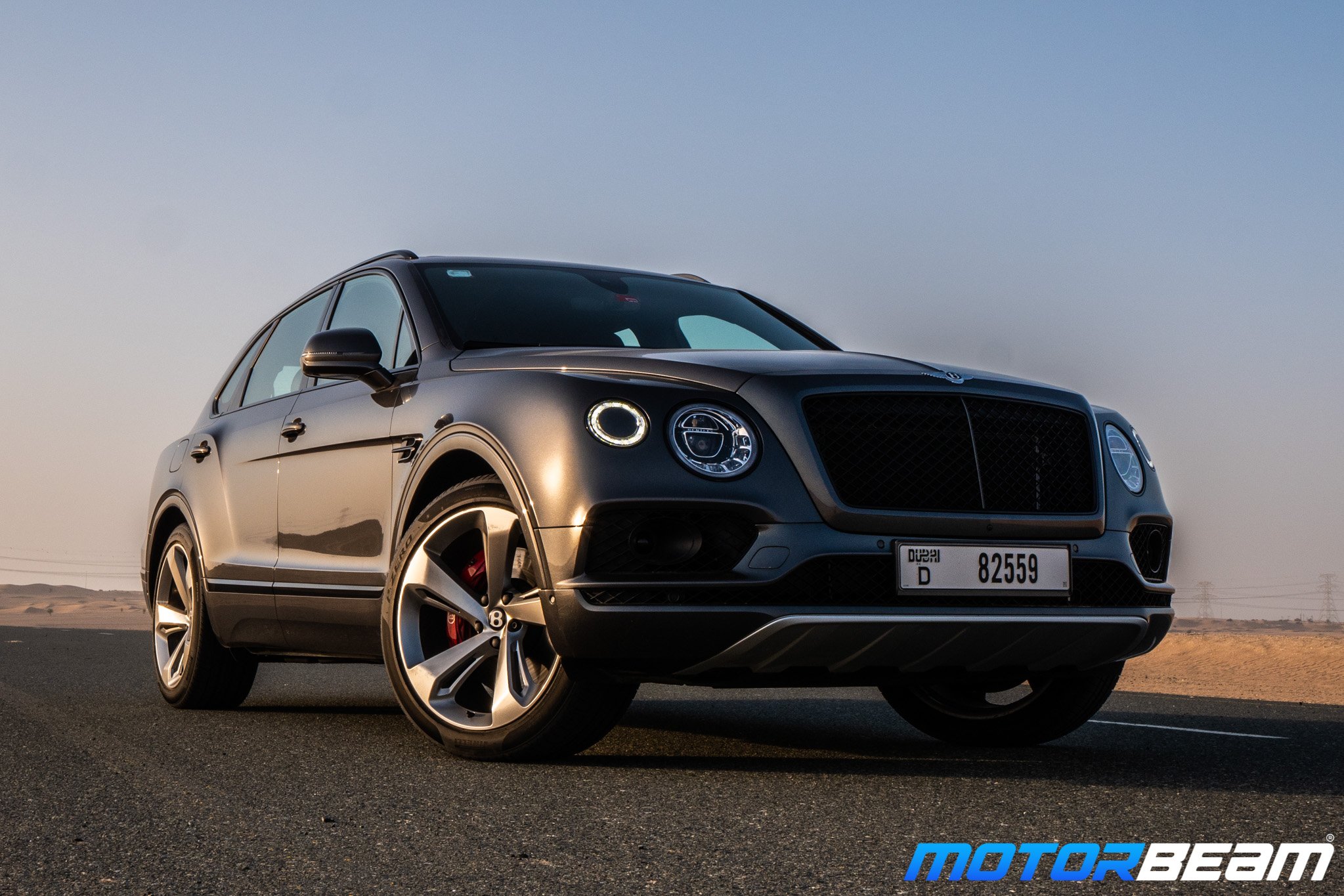 Bentley Bentayga Review
Car Tested: Bentley Bentayga V8; Road Test No. 1180; Test Location: Dubai
Price OTR Mumbai: Rs. 4,17,12,420/-
A splendid balance between practicality and performance, the Bentley Bentayga is the most luxurious driver's SUV
The ultra-luxury SUV race is so fierce, it is easy to forget which car started it all. The Bentayga was the first true super-luxury SUV which effortlessly combined performance and comfort. Introduced in early 2016, the Bentayga faces stiff competition from brands like Lamborghini, Rolls Royce, Aston Martin and Mercedes-Maybach. We find out if the original luxury-SUV has what it takes to go head-on with newer rivals and still make a place for itself in this competitive segment.
Motor Quest: Bentley showcased the EXP 9 F concept at the 2012 Geneva Motor Show. The concept car was the company's idea of what a super-luxury SUV would be like. In less than four years, Bentley launched the Bentayga. The SUV instantly received great popularity from all major markets including India. Initially, it was also dubbed to be the fastest production SUV before the title went to some other car. Bentley provides the Bentayga with a host of engine options including a V8, a W12 and even a Hybrid V6. In some markets, the Bentayga is also sold with a V8 diesel – the first for the company. Having pioneered the ultra-luxury SUV segment, the Bentayga is increasingly facing competition from other famous marques.
Exteriors – The Bentayga has a very understated look. It has great road presence, yes but the design has that 'Blink it and you will miss it' appearance. At the front, the SUV features a large grille which can be had in black or chrome. The size of it is the only truly dominating design feature on the front of the car. The Bentayga gets circular lights, with the upper-ring doubling up as the turn-light. We love how cleverly the headlamp-washer is flushed between it. The headlights are a work of art in themselves with intricate patterns all over.
Unlike other luxury SUVs, the Bentayga boasts of a minimalist yet classy design language with great attention to detail
The side profile is simple with minimum lines. But the strong crease at the back gives it that vintage car look. The alloy wheels we had on our test car looked great. The rear is not the best angle of the car with a very ordinary design. Still, details like the flying B which has a concealed boot opener and the well-styled LED tail lights make the car feel premium. Overall, it is not a very attractive design and a bit polarising as a result. Some people may prefer it simple and classy while others may want more flash to reflect the money they have paid for it. Mention must be made that the Bentayga boasts of a very high degree of customisation options. In fact, the Bentayga has more paint options to choose from than any other SUV. Even more than the Rolls Royce Cullinan!