Bike Rental Companies Receive Good Demand In India
Many bike rental start-ups are starting to crop-up around various parts of the country. Offers solutions for travellers to move around metros easily by renting two-wheelers.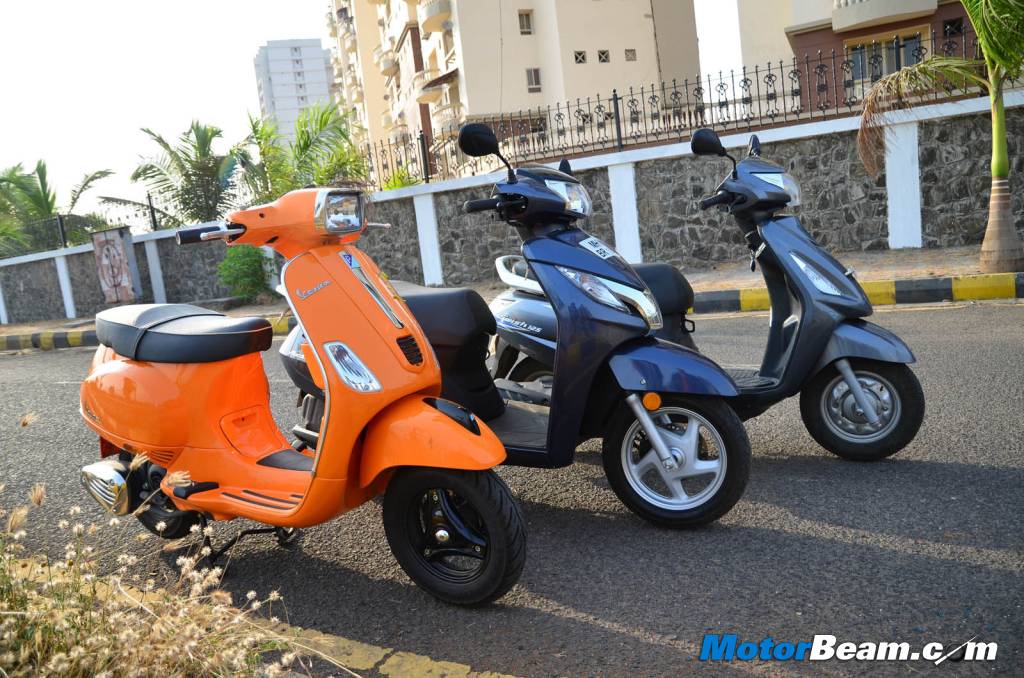 Many bike rental start-ups have started to gather interest among people across various cities in the country. Start-ups like RoadPanda, WheelStreet, Royal Brothers, SnapBikes and WickedRide are all marketplaces for bike-rentals which offer bikes from a basic Honda Activa right up to a Suzuki Hayabusa as rentals either on per hour or per day basis. These rentals offer customers the freedom to travel freely and independently throughout the city.
Most of the founders of these bike rental start-ups got their idea from personal experience. Abhishek Nair and Vijay Meena founders of RoadPanda, mention their troubling experience of having to move around Mumbai through local trains and the difficulty of not having their own vehicle to move around as the main reason to get into the bike-rental business. While Moksha Srivatsava and Pranay Shrivatsava founders of WheelStreet started in 2014, mentioned their reasons to start the business as having disappointing experience when Moksha hired a scooty from a Delhi Vendor.
RoadPanda has a fleet of 5 two-wheelers; 3 motorcycles and 2 scooters. Customers need to first pay a minimum deposit of Rs. 2000/- and later the equivalent amount for the number of hours they intend to use the two-wheeler. Others like WheelStreet have set up a platform with 15 vendors on-board, adding up to a total of 250 two-wheelers in their fleet. They charge between Rs. 500/- for a 100cc vehicle per day, all the way up to Rs. 10,000/- per day for vehicles like the Hayabusa. WheelStreet are planning to start its Bengaluru operations soon.
Another bike rental by the name Royal Brothers started by Abhishek Chandrashekhar, rejected an offer letter for MBA from Cardiff University to start-up his bike rental business, along with his college professor Manjunath T N from the month of April. Here a customer can book any vehicle by registering their Driver's License and Aadhar Card and paying a deposit of Rs. 2000/- online. The fares start at a price of Rs. 30 per hour for a Royal Enfield Electra up to Rs. 50 per hour for the Royal Enfield Continental GT.
Pune based SnapBikes offers rentals from the Honda Activa for Rs. 399/- a day to the Kawasaki Ninja 650 for Rs. 6999/- a day, they also have three Royal Enfield bikes (Classic, Thunderbird and Desert Storm) along with Bajaj bikes like the Pulsar 220, Avenger, Discover and Hero's Passion Pro.
Luxury bike rental named WickedRide has seen an interesting trend. Co-Founded by Vivekananda HR, who mentions that now a days more and more women riders are showing interest in renting luxurious vehicles. WickedRide offers bikes like a 500cc Enfield for Rs. 2200/- per day which can go up to Rs. 15,000/- per day for a Harley-Davidson Night Rod. Vivekananda who has operations set up in states of Gujarat, Rajasthan and Karnataka, mentioned that getting a licence for their business was the toughest in Karnataka as they had to first bring awareness into the specific departments of the state government which took time.
Vivekananda mentions that now a days everyone wants to ride luxurious bikes and that they observe the majority coming in from the IT crowd. Low cost, easy availability and accessibility of two-wheelers have made to gather the interests of customers towards bike rentals during their travel in large metro cities.