Bimota BB2 Uses S1000RR's Engine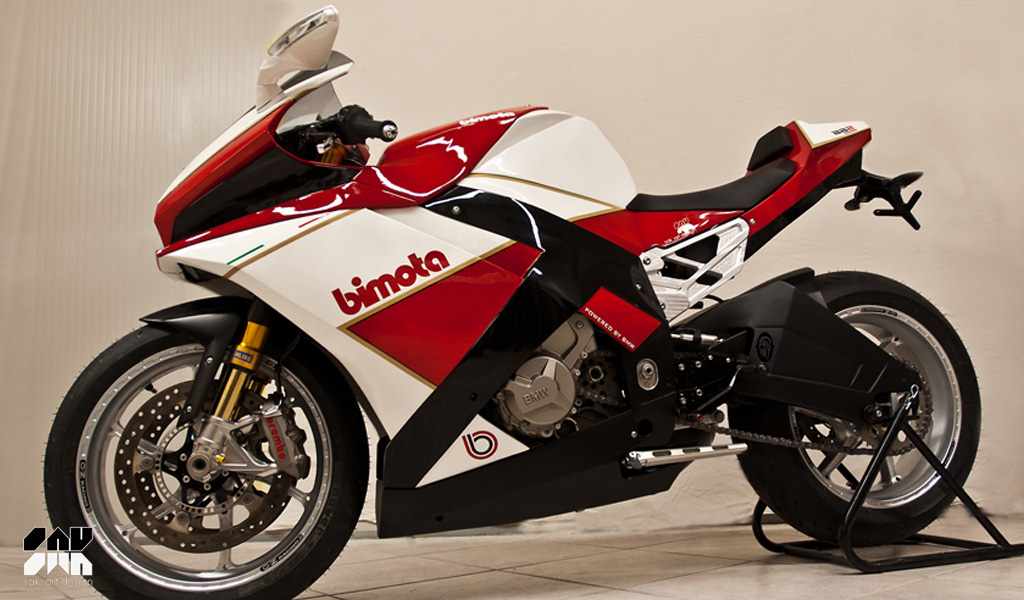 The small Italian bike company called Bimota, have showcased a new prototype called the BB2 which uses a BMW S1000RR engine. Bimota has produced many custom bikes and have specially modified many Japanese bikes as well as some Ducatis earlier. They have also produced some bespoke motorcycles using engines from other companies. The first Bimota product using a BMW engine was the Bimota BB1 (supermono) which used a single-cylinder BMW F650 engine. This new prototype, BB2, uses the stock BMW S1000RR engine that produces 180 HP of power.
The Bimota BB2 was designed by sak_art_design and as always has a very characteristic Italian exterior. It has classic Italian superbike looks but with many different touches like the hidden twin headlamps. The chassis and swing arm are bespoke designs by Bimota and boasts Ohlins suspension as well as Brembo monobloc brakes. It also has special Arrow-slip-on exhaust which will make the BMW motor sound more sporty.
Bimota have not given any more details apart from these. They have not said when the BB2 will go into production or when will it be launched. Even if it will ever be produced at all is still not certain. But we can certainly hope this bike will be put into production because it looks beautiful and certainly has a very different appeal than a typical superbike. With the S1000RR engine, we can expect truly amazing performance from this Italian beast.