BMW 525d Discontinued In India, 520d Gets More Power
The BMW 5-Series gets some revision in India with the introduction of the updated 520d variant with more power and discontinuation of the 525d.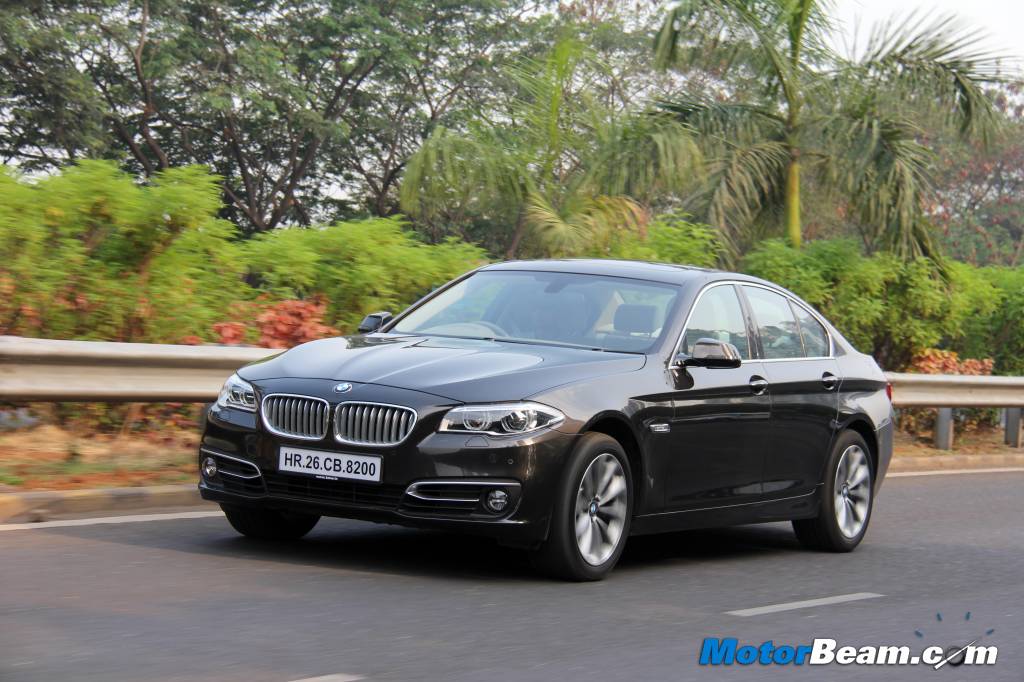 BMW India recently discontinued multiple car variants for 2015 including 1-Series and 3-Series petrol versions and slow selling trims of the BMW 5-Series and X1. The German carmaker is currently concentrating more on profitability and hence has discontinued variants that are not doing well for the company. The BMW 525d, which was positioned between the 520d and 530d has been discontinued now and to cover the gap, they have increased the price of the 520d, giving it some more power with a retuned engine.
The BMW 520d is powered by a 2.0-litre, 4-cylinder diesel engine that now produces 188 BHP (7 BHP more) of power and 400 Nm (20 Nm more) of torque. It can now do the 0-100 km/hr sprint in a claimed timing of 7.7 seconds. However, the increase in power output has led to a lower fuel efficiency of 18.12 km/l, emiting 146.11 g/km of CO2. The previous version of the BMW 520d used to return a claimed fuel efficiency of 18.48 km/l with CO2 emissions being rated at 144.47 g/km.
The other German luxury brands have shifted their focus to entry-level volume spinning cars such as the Audi A3, Mercedes A-Class and CLA-Class. BMW is going the other way round, introducing cars from the sci-fi world, the BMW i8, which looks fantastic but there are only a handful of takers for the hybrid supercar. Mercedes and Audi are way ahead of BMW in terms of volumes, as there is nothing exciting in the BMW India lineup to grab attention of buyers. Frequent introduction of new cars with aggressive pricing is the need of the hour for Bayerische Motoren Werke's success in the sub-continent.
Source – Team-BHP.com