BMW i8 Debuts In India At 2014 Auto Expo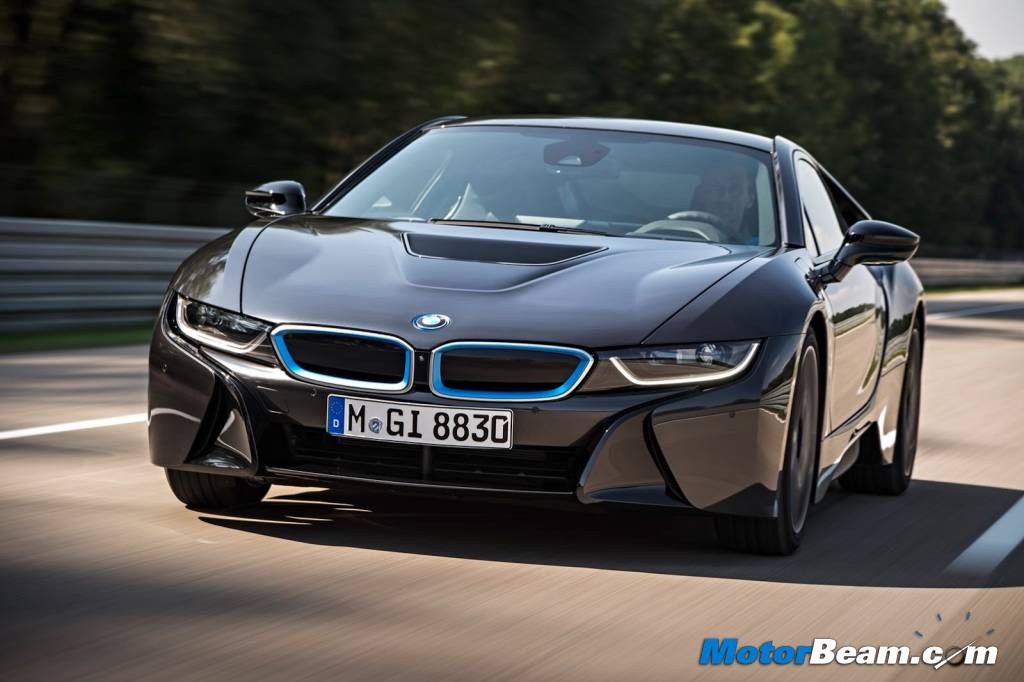 BMW might be lagging behind in sales but the company's focus is now on brand building and maintaing sustainable business operations in India. The German automaker will bring its latest car to India next month. The BMW i8 will debut at the 2014 Auto Expo and the company has started teasers for the same. Other than the usual social media activities which showcase parts of this plug-in hybrid, BMW has also placed billboard advertisements at major areas like airpots where it feels prospective buyers are likely to catch a glimpse of the advert.
The BMW i8 is a plug-in hybrid sports car which is not only fast but frugal too. The sci-fi appearance does make the vehicle look futuristic and the performance is truly outstanding. Power comes in from a 1.5-litre, 3-cylinder petrol engine which is coupled to a high power electric motor producing a total output of 362 HP and 570 Nm (131 HP and 250 Nm from the electric motor alone). 0-100 km/hr is dispatched in just 4.5 seconds while top speed is limited to 250 km/hr. The claimed mileage is 48 km/l and the total range is 500 kms.
The engine in the BMW i8 channels power to the front wheels while the motor puts power down through the rear wheels and both work in unison to give staggering performance. The BMW i8 has been very well received and that has led to all production of the first year to be sold out. Now BMW has allotted less than 10 cars for India which will be sold out in no time while deliveries will commence in the last quarter of 2014. Expect the BMW i8 to be priced upwards of Rs. 1.5 crores in India, a price not too high for this carbon-bodied supercar. You also get the coolest car key in the world with this exquisite machine.