BMW India Launches BMW Mobile Showrooms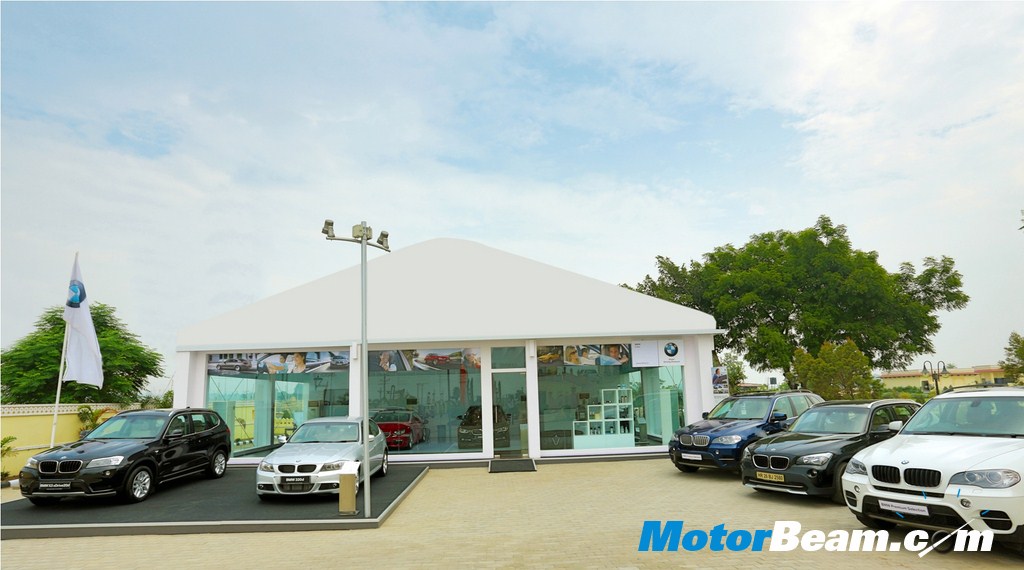 In a bid to reach out to customers residing in the emerging markets, BMW India has launched the new BMW Mobile Showrooms. These Mobile Showrooms will reach out to those cities which have the potential market and can be covered under the current BMW sales and service network. The BMW Mobile Showrooms will currently cover seven states in India. Starting from Haryana, where the showroom will be located at Hotel Noormahal in Karnal till 18th of August this year, the mobile showrooms will visit Agra (Uttar Pradesh), Dehradun (Uttarakhand), Jamshedpur (Jharkhand), Patna (Bihar), Bhopal (Madhya Pradesh), and Nashik (Maharashtra).
At present, BMW India has only 25 sales outlets across India. However, the company has plans for expansion and by the end of the year 2012, there would be 40 odd dealerships. Already, the company is taking steps to lure the youth with its below 30 lakh offerings. A reach out to potential customers would be the need of the hour as its competitors too are making similar plans. The BMW Mobile Showrooms will help customers experience the brand and talk with the product experts to know more about the same. Test drives would be provided and customers would also be guided through the financial offers the company provides. Its own financial wing, BMW Financial Services, will also provide upto 100 percent funding. This would be applicable for the entire range of products BMW offers.
Being the luxury car maker, BMW is the first one to have taken such a step to move closer to the end customer. The Mobile Showroom will have a 4 car display along with a reception area and a VIP lounge. Currently, the all-new BMW 3 Series, BMW 5 Series, BMW X1, BMW X3 and BMW X5 will be made available for display. At other locations, one would also see the BMW 7 Series, BMW 6 Series, BMW X6 and the BMW Z4. With this unique traveling showroom, the company wishes to bring as many customers as possible under the BMW umbrella and give them the ultimate driving experience. Indeed, it is a strong step by the company which is dedicated to the emerging potential markets in India.