BMW Launches MINI In Mumbai – Live From Event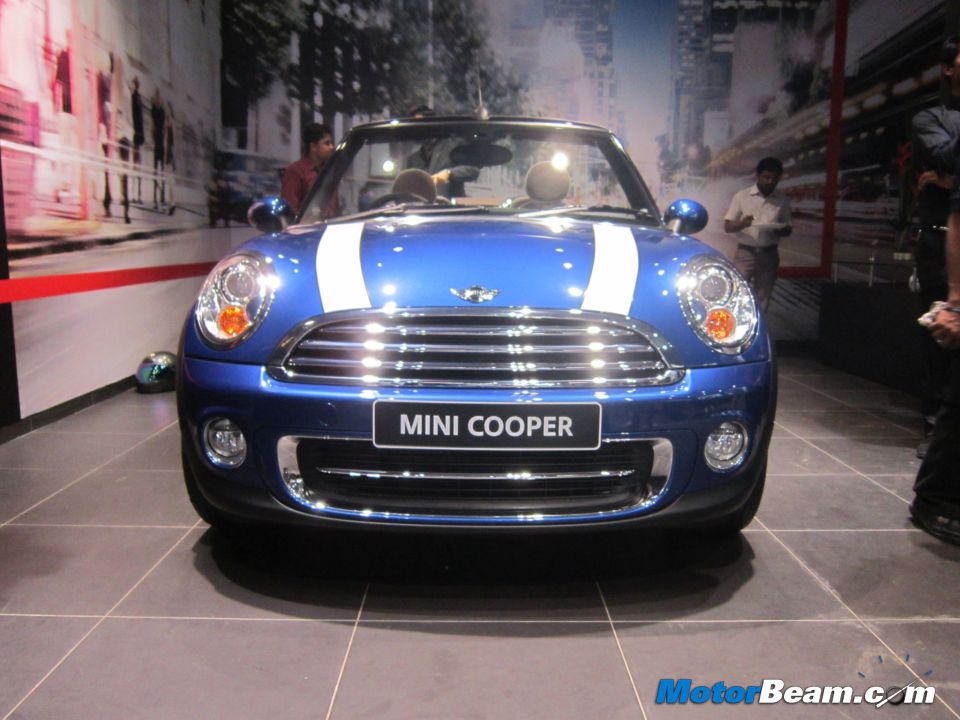 BMW India has launched the MINI in Mumbai today. The German automaker has offered four models of the British marque, including the MINI Convertible, MINI Cooper, MINI Countryman and the MINI S. BMW says brand building is very important and they are not bothered about the volumes. MINI is comfortable, stylish and fast the company claims. The company will be marketing the MINI brand very aggressively. Next month the MINI range will be launched in Delhi/Gurgaon. MINI is different from BMW in every way. Only competitor is Volkswagen's Beetle. The company assures a go-kart experience. The first MINI showroom is Infinity cars in Mumbai and the showrooms will have 24×7 music and dining.
MINI India Prices (ex-showroom, Mumbai)
Cooper – Rs. 25.5 lakhs
Cooper S – Rs. 28.6 lakhs
Cooper Convertible – Rs. 30.7 lakhs
Cooper S Countryman- Rs. 32.8 lakhs
Cooper S Countryman High – Rs. 35.9 lakhs
India is the 100th country in the world to get MINI. The vehicles are powered by petrol engines only and are mated to a 6-speed automatic gearbox. There is no diesel engined MINI on offer and BMW is still undecided on CKD operations for the iconic brand. The MINI Cooper is powered by a 1.6-litre petrol engine which produces 122 BHP of power at 6000 RPM and 160 Nm of torque at 4250 RPM. The MINI Cooper S is powered by a 1.6-litre petrol engine which produces 172 BHP of power.
Pictures shot by MotorBeam Special Correspondent Mohit Soni.