BMW Launches New X5 At Delhi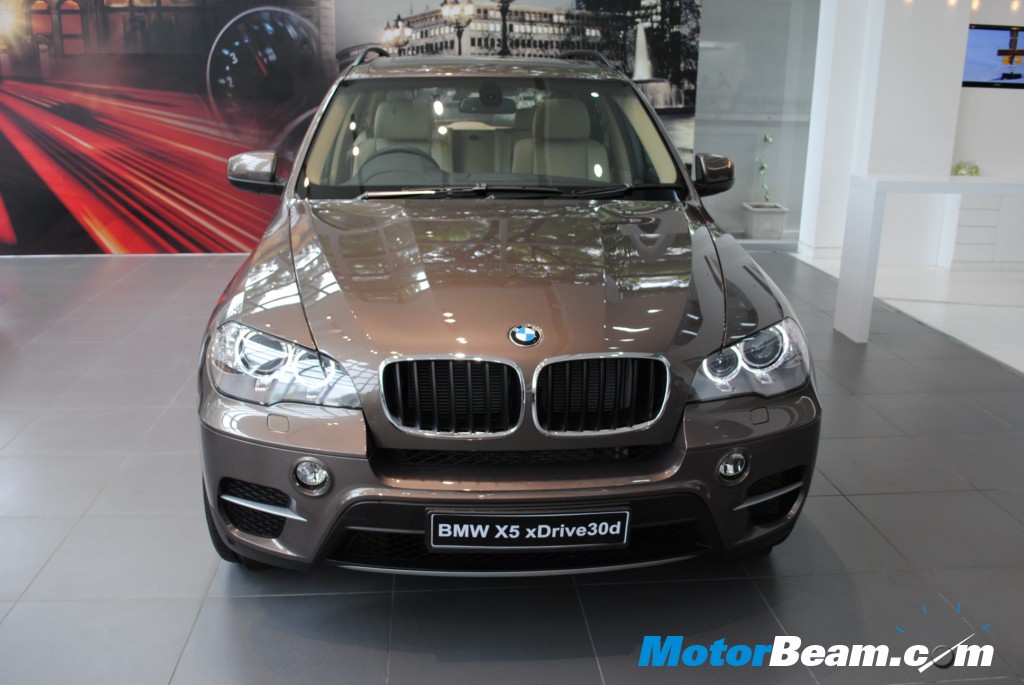 Competition is heating up between top German luxury automakers and this time it was BMW who unveiled the new BMW X5 at Bird Automotive, the new BMW dealership facility in Gurgaon. The new BMW X5 has been launched in two variants: BMW X5 xDrive50i (petrol) and BMW X5 xDrive30d (diesel) and is available on order throughout India.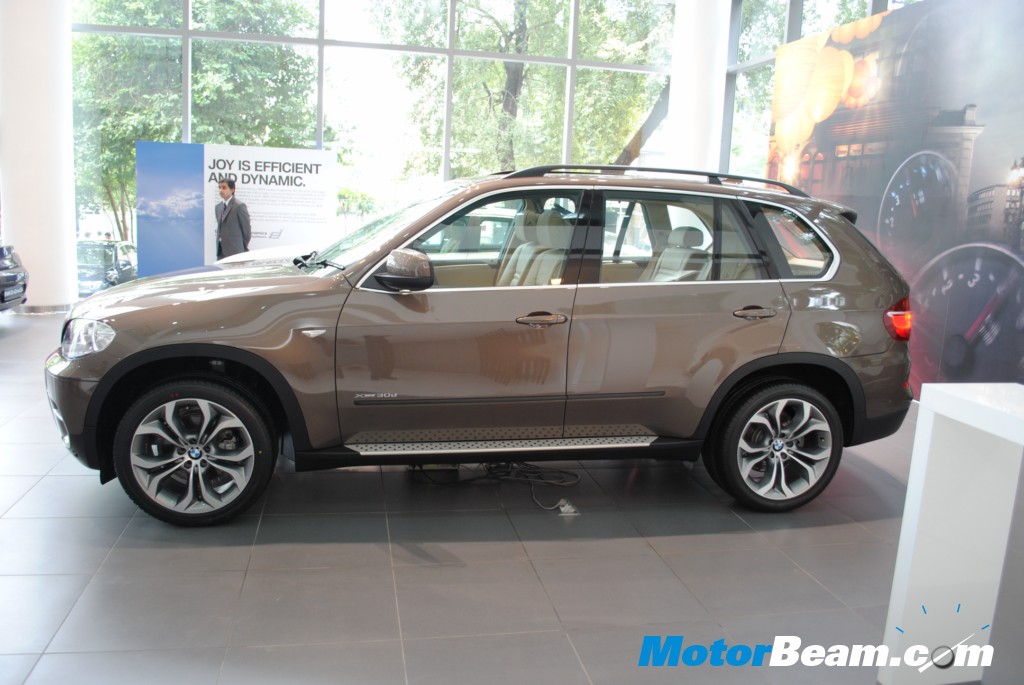 "The new BMW X5 continues to set the standards in driving dynamics, combining more than ever before the fascinating driving experience offered by a BMW X model with outstanding efficiency. Its expressive design, innovative features and its premium character render the new BMW X5 the ultimate ambassador of its segment in every sense of the word. The new BMW X5 remains a benchmark and with greater supremacy than ever; it combines the joy of driving with elegance, efficiency, safety and unmatched performance. We are confident that the trend-setting qualities of the new BMW X5 will win admiration amongst individuals who do not negotiate on luxury and performance whether on or off-road." – Dr. Andreas Schaaf, President, BMW India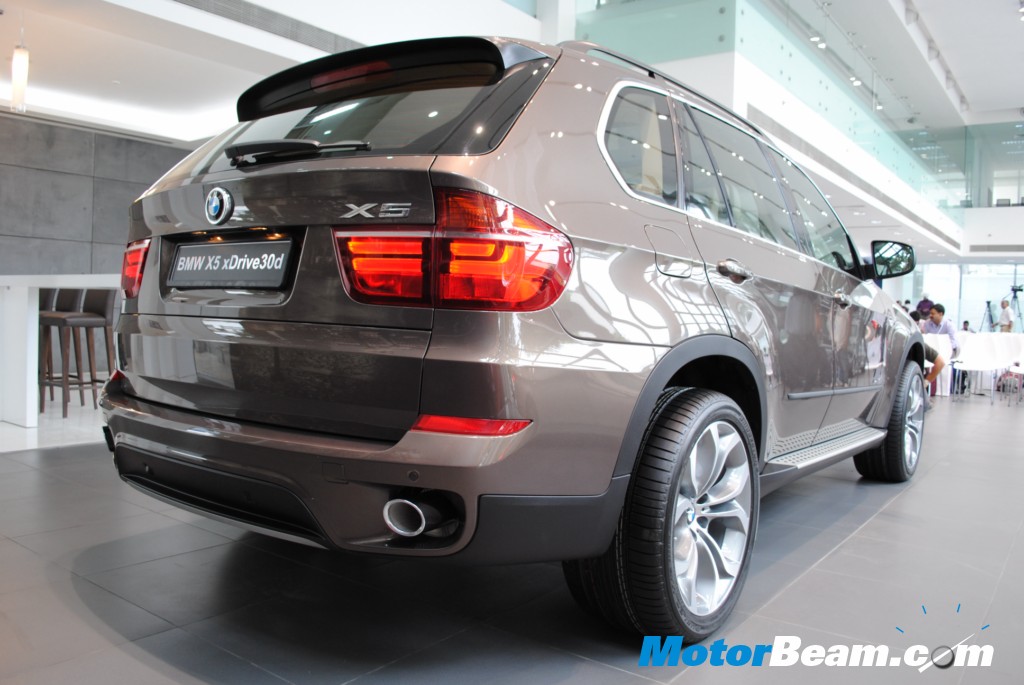 Deliveries of the new BMW X5 will commence from October onwards. Both variants will be available in India as CBU (completely built-up unit) and the ex-showroom (Delhi) prices are as follows –
The new BMW X5 xDrive50i : Rs 69,50,000/-
The new BMW X5 xDrive30d : Rs 52,99,000/-
The new BMW X5 will be available in Alpine White as non-metallic paintwork and in the following metallic colours: Black Sapphire, Space Grey, Titanium Silver and Platinum Bronze. In addition, Deep Sea Blue, Platinum Grey and Sparkling Bronze are new colours in the range of metallic colours available for the new BMW X5.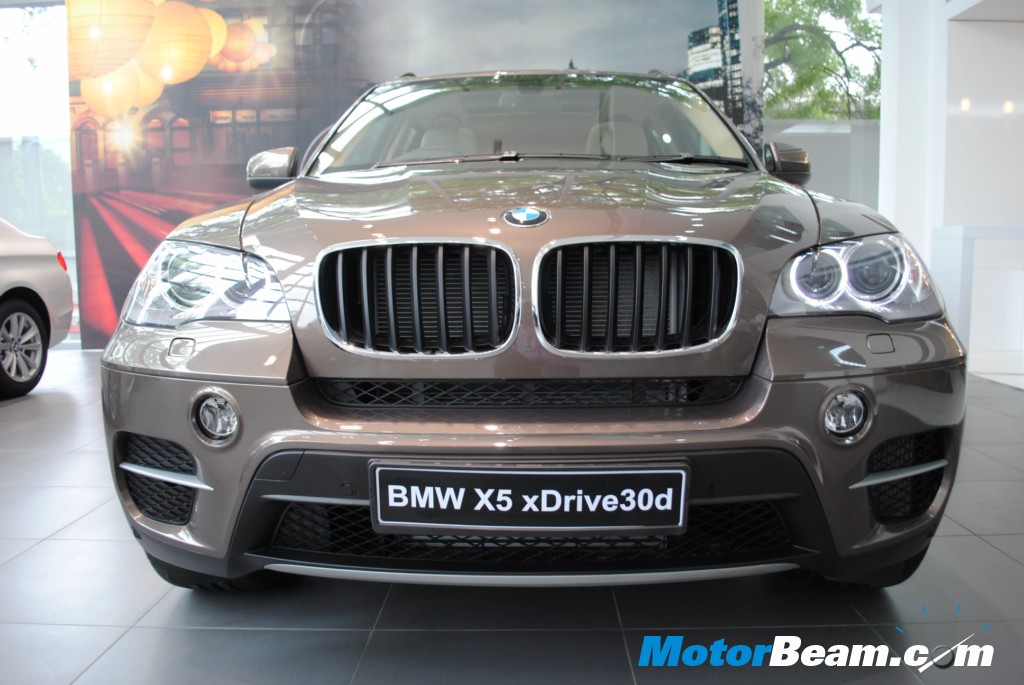 Nevada leather is the standard upholstery for the new BMW X5 and is available in the following colours: Beige, Black, Oyster, Cinnamon Brown and Tobacco. Perforated Beige and Perforated Black is available with the Luxury Package. The following interior trims are available: Fine-wood trim Burl Walnut, Fine-wood trim Bamboo Grain Dark and Fine-wood trim Poplar Grain Light.
The new BMW X5 includes brake energy regeneration. In overrun phase, i.e. as soon as the driver stops accelerating, the released kinetic energy is transformed by brake energy regeneration into electrical energy that can be stored. So the battery can be charged "free of charge". The battery then needs less power input when the vehicle starts up again, which frees up the engine and reduces consumption.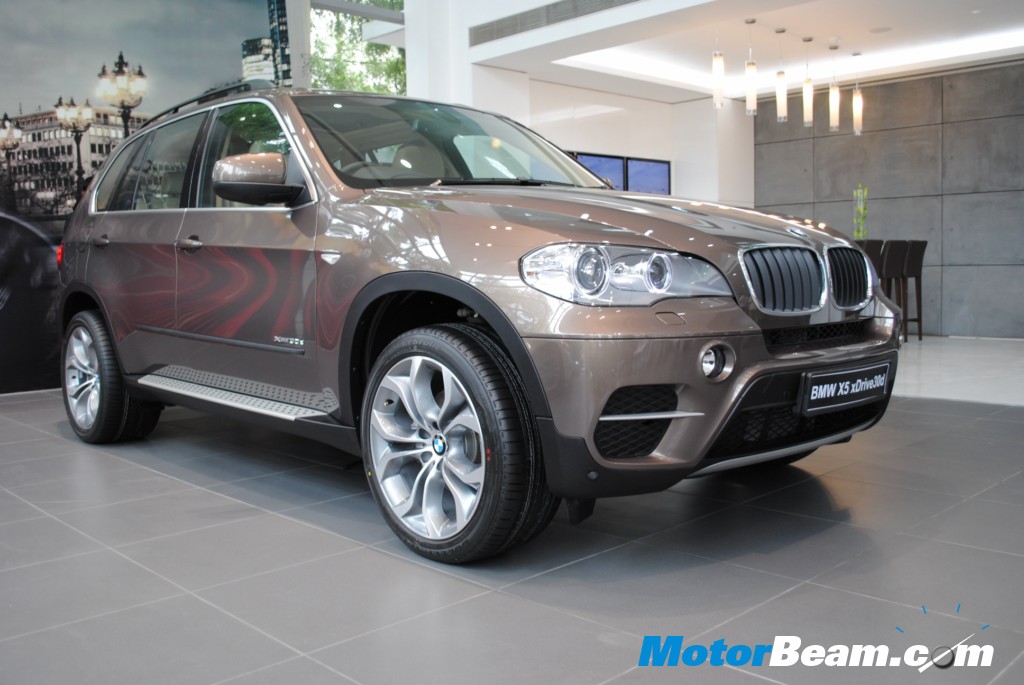 The new top-of-the-range model is the BMW X5 xDrive50i, whose V8 power unit featuring BMW TwinPower Turbo and direct petrol injection (High Precision Injection) has an output of 300 kW/407 hp. It produces a maximum torque of 600 Nm at 1,750 – 4,500 rpm and accelerates from 0 – 100 kmph in 5.5 seconds.
The all-aluminium six-cylinder diesel with TwinPower Turbo and Common Rail direct injection featured in the BMW X5 xDrive30d delivers an output of 180 kW/245 hp. It produces a maximum torque of 540 Nm at 1,750 – 3,000 rpm and accelerates from 0 – 100 kmph in 7.6 seconds delivering an average of about 13.5 km/l (BMW claims this to be the best in the segment)
BMW will stick with its highly unpopular and expensive run flat technology.
All versions of the new BMW X5 are equipped with an eight-speed automatic transmission. The standard equipment of the new BMW X5 also includes the speed-dependent Servotronic steering assistance system. The new BMW X5 is equipped as standard with the latest generation of the iDrive control system. The new BMW X5 offers a multitude of unique driver assistance systems for optimising comfort.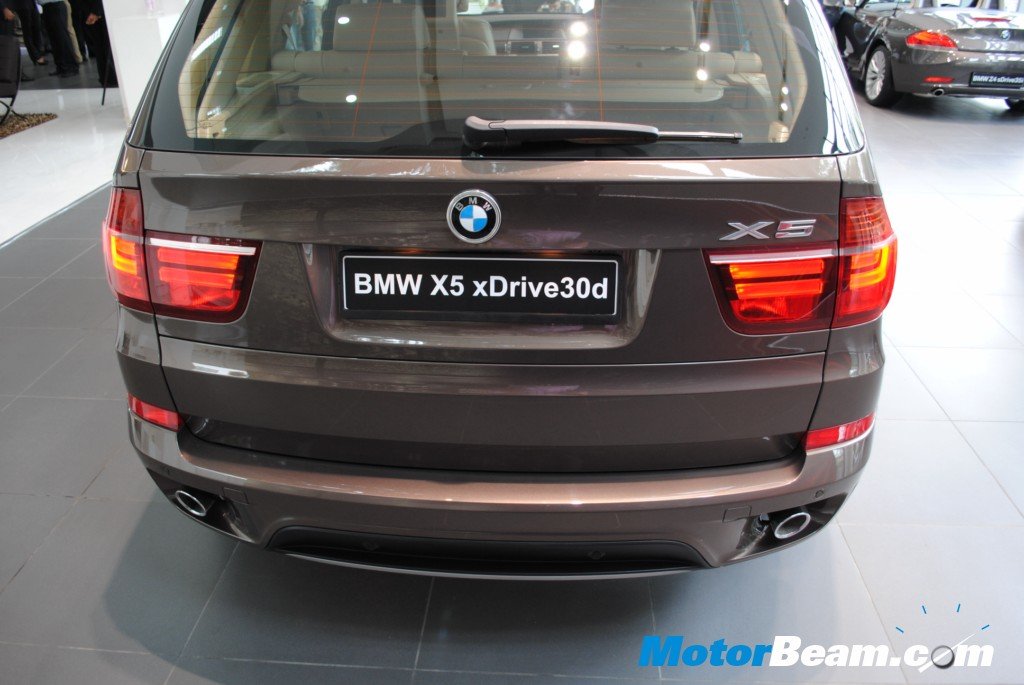 Few other points from the press conference –
1. BMW plans to increase investment in India and are doubling their plant size at Chennai. They will also be doubling staff from 200 to 400 by this year end.
2. Following suit to Mercedes Benz, BMW will start its own pre owned car business by the end of 2010 in Delhi, Mumbai and Chennai and will expand elsewhere shortly.
3. The brand new BMW X1 will be launched by the end of this year and will be very competitively priced owing to larger localisation of parts. Deliveries will commence from early next year.