2019 BMW X5 Test Drive Review – Tech Loaded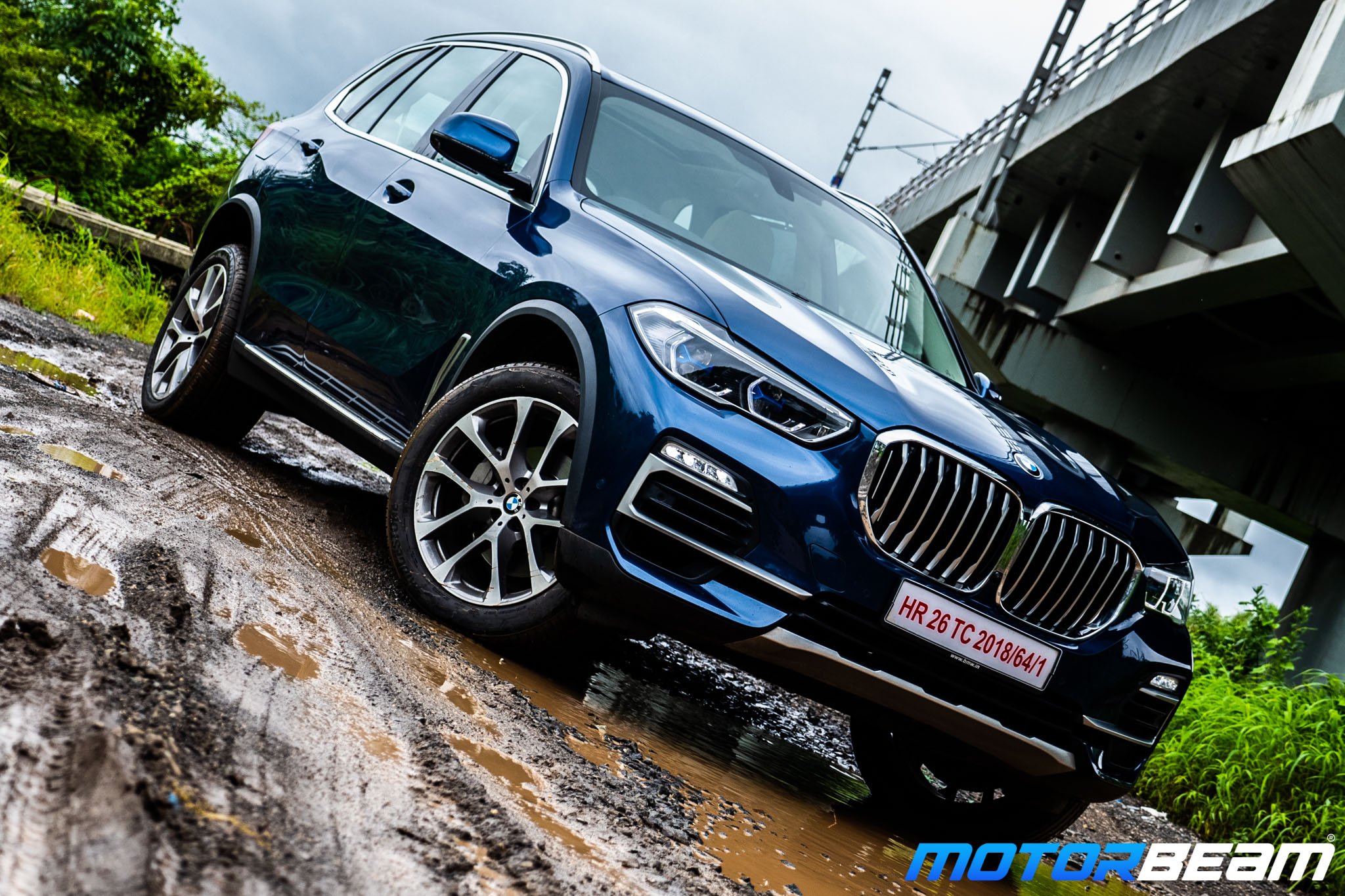 2019 BMW X5 Review
Car Tested: 2019 BMW X5 xDrive30d; Road Test No. 1133; Test Location: Mumbai
Price OTR Mumbai: Rs. 88.08 – 99.52 lakhs
Superb dynamics and outstanding comfort make the BMW X5 the ideal driver's SUV
BMW pioneered the driver-focused SUV segment with the X5 20 years ago. The car enjoyed great popularity thanks to the clever combination of performance and versatility. In India, BMW lovers found an ideal car which was great for tackling our roads without loosing too much of the famed BMW dynamic prowess. With cars like the Porsche Macan, Range Rover Sport, Volvo XC90, Audi Q7 attacking from all sides, BMW had to up their game. The new fourth-generation X5 comes with a greater focus on luxury and comfort along with BMW's promise of putting a smile on your face every time you take the wheel. Can the X5 achieve this feat and stand out from the crowd once again? We find out.
Motor Quest: BMW pioneered the road-focused SUV segment with the X5 in 1999. BMW referred to it as 'SAV' or 'Sports Activity Vehicle'. It was BMW's attempt at making a high-riding, family-friendly car that was designed for on-road application more than off-road. It was also BMW's first SUV. The company brought the car to India in 2007, when it started its India operations. The X5 is a popular choice, particularly amongst the film stars giving it that celebrity status. The new fourth-generation X5 sits in the middle of BMW's global SUV line-up above the X3 & X4 but below the X7.
Exteriors – The X5 adopts BMW's latest design language. The car looks bold and has the macho appeal. The front is characterised by massive kidney grilles which are a bit polarising. However, they add to that rugged feel. We love the detailed laser headlights and the blue tinge within them. The bumper neatly spreads across the grilles and carries interesting chrome surrounds around the fog light cluster.
The large kidney grilles along with the rugged elements give the 2019 BMW X5 striking and muscular road presence
The side profile has one dominant line and a vent like-element on the fender. The wheels look proportional to the body and the subtle black cladding looks well done. There is one problem though and it is that the X5 looks a tad similar to the X3, particularly from the side. You'll need a trained eye to spot the difference instantly. The rear is reminiscent to the X3 as well with large 3D effect tail lights. We miss the distinct design of the old X5 but the imposing stance and some well-executed design elements do make the X5 look quite handsome.