BMW Reveals Production Version i3 Tech Specs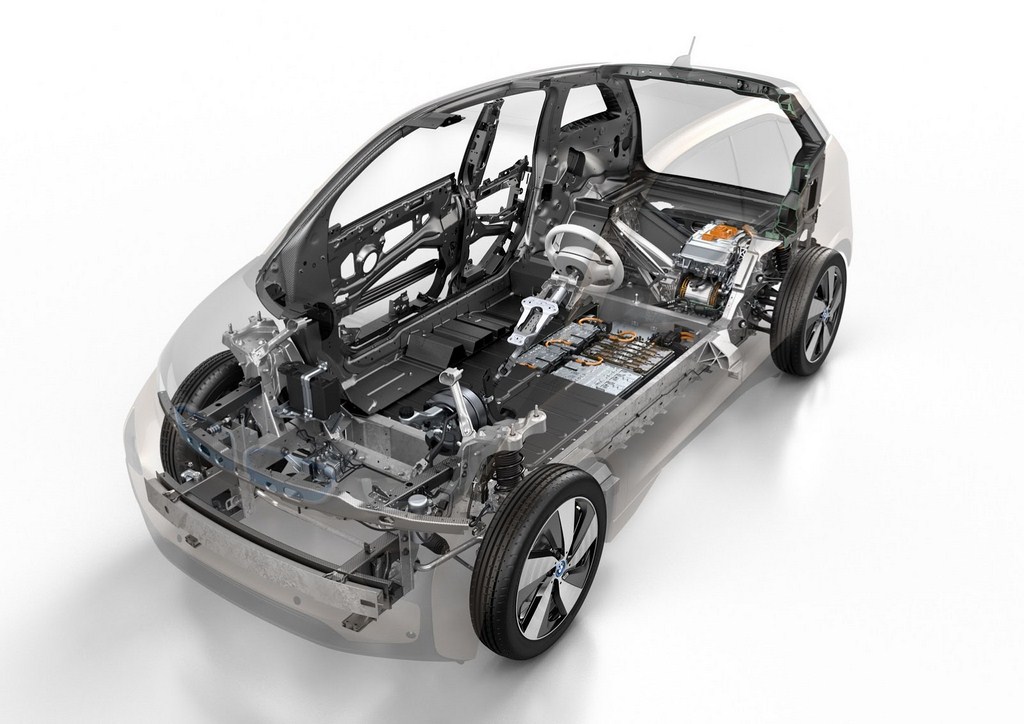 The unveiling of BMW's mass production electric car is getting closer. The German carmaker will unveil the i3 in New York on 29th July this month. BMW has developed the electric hatchback from the ground up under its eDrive program. The BMW i3 is built on a 'LifeDrive' structure which consists of aluminium chassis and carbon-fiber-reinforced plastic (CFRP) passenger cell. The carmaker has managed to cut weight significantly to enhance its efficiency. The i3 has a kerb weight of only 1195 kgs with 50:50 weight distribution.
The BMW i3 features a recently developed electric motor, which produces 168 HP of maximum power with a constant torque of 250 Nm. The motor is placed close to the rear axle for better weight distribution. The power is transmitted to the rear wheels through a single-speed transmission. The BMW i3 is capable of doing the 0-100 km/hr sprint in 7 seconds with a top speed limited to 150 km/hr. BMW has independently developed and manufactured the lithium-ion battery, which is placed centrally.
The heavy duty batteries provide a range between 130 kms to 160 kms for everyday driving that can also be increased further by up to 12 percent in ECO PRO mode and 12 percent more in the ECO PRO+ mode. For a greater driving range, buyers can opt for an extender engine, which maintains the charge of the lithium-ion battery at a constant level on the move.
The extender engine is a 650cc 2-cylinder petrol motor derived from a BMW motorcycle, which produces 34 HP of power. It is mounted above the rear axle and increases the maximum range to 250-300 kms. BMW claims that the range extender has no effect on luggage capacity, as the 9-litre fuel tank is located in the front section of the car. The i3 will come with an embedded SIM card that unlocks BMW ConnectedDrive services including navigation, which is specially developed to enhance electric mobility and an i Remote app for smartphones to share information of the vehicle at any given time.