Upcoming Jaguar Crossover Rendered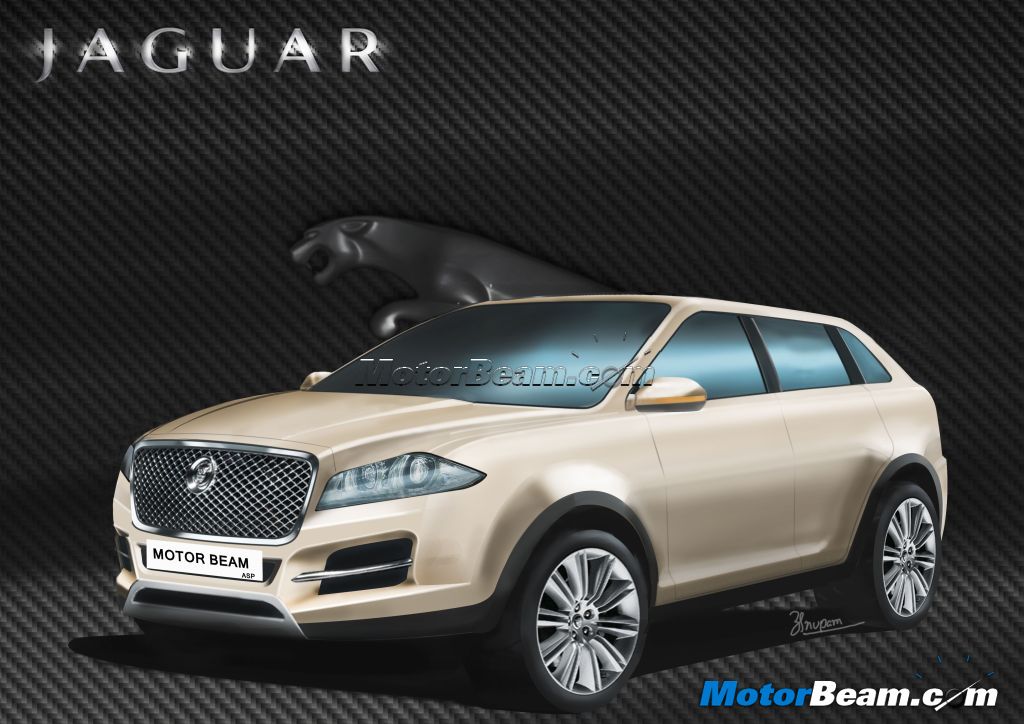 Jaguar is on a roll. After the launch of the F-Type, the company has re-ignited the spark of sports car, for which it has been long known for. The C, D and E-Type were master pieces and make your jaws drop even today. The company will continue to focus on the F-Type, as plans for launching more variants are on the cards. However the F-Type is not going to get Jaguar the volumes it is looking for. This is where two new segments emerge, where Jaguar doesn't have any presence yet.
One segment is the entry-level segment where cars like the Mercedes-Benz C-Class, BMW 3-Series and Audi A4 are sold. Jaguar's cheapest car it the XF, which competes with the E-Class, 5-Series and A6. Thus Jaguar is now developing a baby Jag which will help them boost sales drastically. Another segment which is seeing high growth is the entry level crossover segment. Currently Jaguar doesn't offer any crossover while its rivals are posting record sales in this segment.
Jaguar is planning to launch a baby crossover which will compete with the likes of the BMW X1, Mercedes-Benz GLA and Audi Q3. This vehicle is already under development and Jaguar has already patented XQ and Q-Type names for it. We think the former will be used although the Q nomenclature is already being used by Audi and Infiniti for its utility vehicle range. As can be seen in the rendering, the styling of the upcoming Jaguar CUV (Compact Utility Vehicle) will be a lot like the flagship XJ.
Jaguar is likely to underpin the upcoming crossover with the Range Rover Evoque's platform which will give them cost benefits. The company will also use the same power trains which are already doing duty on its existing vehicles. Expect a showcase as early as next year, with sales starting in 2015. An India debut is almost certain for the Jaguar crossover as our country loves utility vehicles more than any other body style.