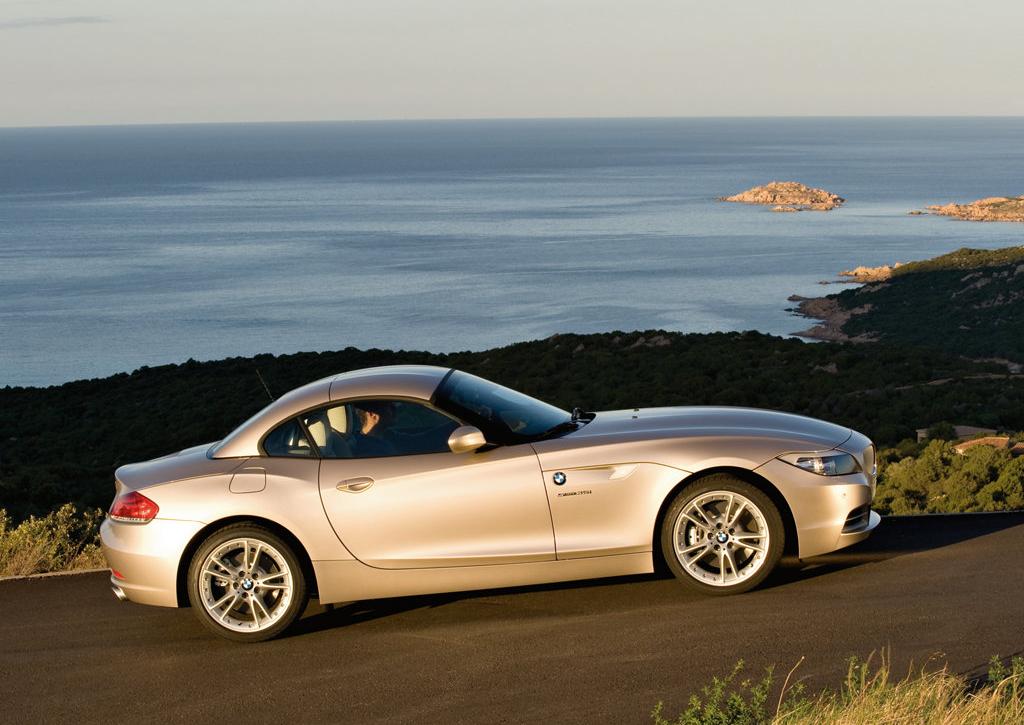 BMW Z4 will be launched in India in October.  The 2009 E89 Z4 is the second generation version of BMW's roadster. The first generation E85 Z4 was introduced in 2002. Its success spawned a coupe version in 2005 which wasn't nearly as popular as its rag top predecessor. The new Z4 is the best of both worlds as it features a fully retractable hard-top that BMW claims can open and close in 20 seconds.
The E89 Z4 is both longer and wider than the outgoing E85 and looks visibly more purposeful too thanks to a larger kidney grille and aggressively styled front headlamps.The new Z4 also features two vents below the front bumper on either side of the car. The E89 retains the front-engined rear-wheel drive layout of its predecessor but unlike the outgoing Z4 it is manufactured in Germany instead of the United States.
Internationally, the Z4 comes in three variants; the 2.5 litre 201bhp sDrive23i, and the 3.0 litre sDrive30i and sDrive35i, which develop 258bhp and 306bhp respectively (all are in-line six cylinder). It is not yet confirmed which of these variants will be made available. However, given BMW's auto-only policy it is likely India will get the sDrive35i as it is the only one of the three variants that is available with a seven speed 'sport' automatic gearbox. The car is likely to be priced in the Rs 60 lakh range.
The Z4 also comes with a six speed manual gearbox. Other features include Dynamic Driving Control which allows a driver to change the setup of the car (engine mapping, steering and suspension) to Sport or Sport+ mode. Should be self-explanatory enough for lead-footed petrol heads.
Source – ACI