Bugatti Veyron La Finale Pays Homage To First Veyron
The Bugatti Veyron's production comes to an end with the Grand Sport Vitesse La Finale. The last edition of this performance car is a homage to the very first edition.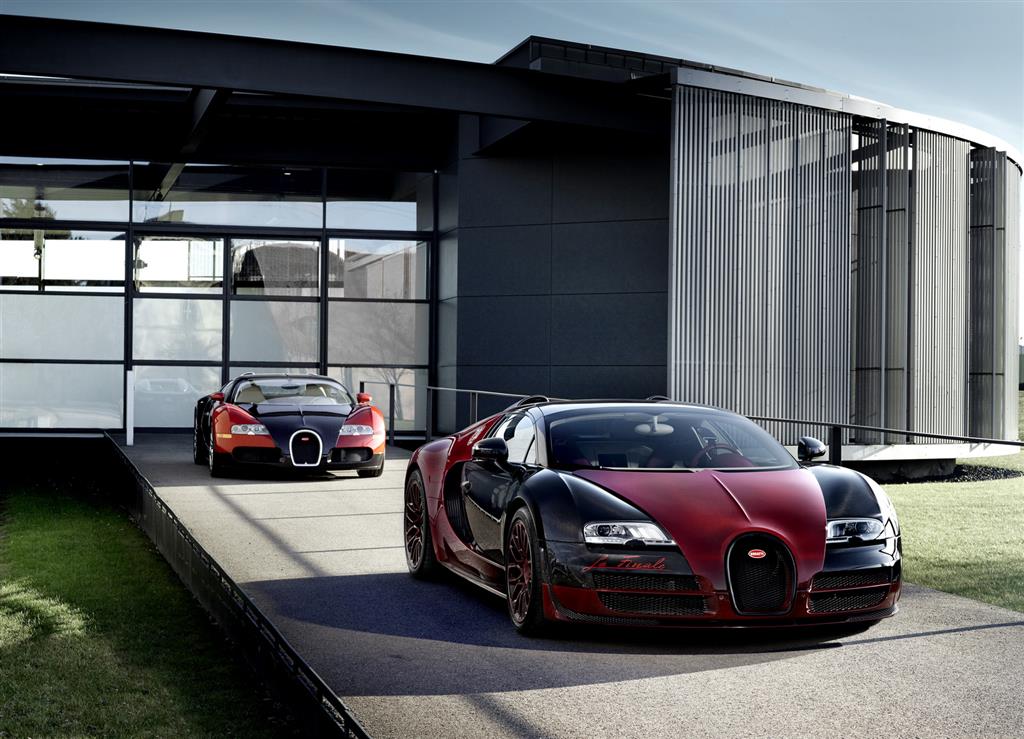 Love it or hate it, the Bugatti Veyron is an iconic hypercar that has donned almost every enthusiast's wall at least at one point of time. The Veyron is known for its extremely high performance while accelerating and the ability to reach top speeds. The Bugatti Veyron is such a rare car that not everyone gets to see it in flesh, forget driving it. The manufacturer recently produced the last unit of the Veyron and it was obvious that this model will be something unique and special. So ladies and gentlemen, what we have here is the Bugatti Veyron Grand Sport Vitesse La Finale. Now that's quite a name for a legendary sports car.
The Bugatti Veyron La Finale comes with a red and black colour scheme. Many parts like doors and side air intakes are made from black carbon fibre. The outer body too is made up from red carbon fiber. An exciting fact is that this red carbon fiber is the first time such a colour is used on a vehicle. A large La Finale lettering can be found below the right front headlight. This particular unit also comes with a cover for the air scoops and intercooler. The same red and black styling has been passed on to the wheels as well. A majority part of the wheels' highlights are finished in red while the black accents just add to the appeal.
The interiors of the La Finale are finished in a light beige colour with dark accents. The stowage compartment locker at the rear comes with the famous Bugatti elephant. The very first Bugatti Veyron also boasted of a red and black colour scheme. Bugatti has reversed the colour scheme on the La Finale model in such a way that the parts in the unit that were painted black are now red while the red parts are now black. The Veyron Grand Sport Vitesse La Finale is the 450th unit of the car and it pays homage to the very first unit. The vehicle comes with the lettering "450/450" painted in black and it has been sold to a collector from the Middle East.