New Chevrolet Captiva Launch In October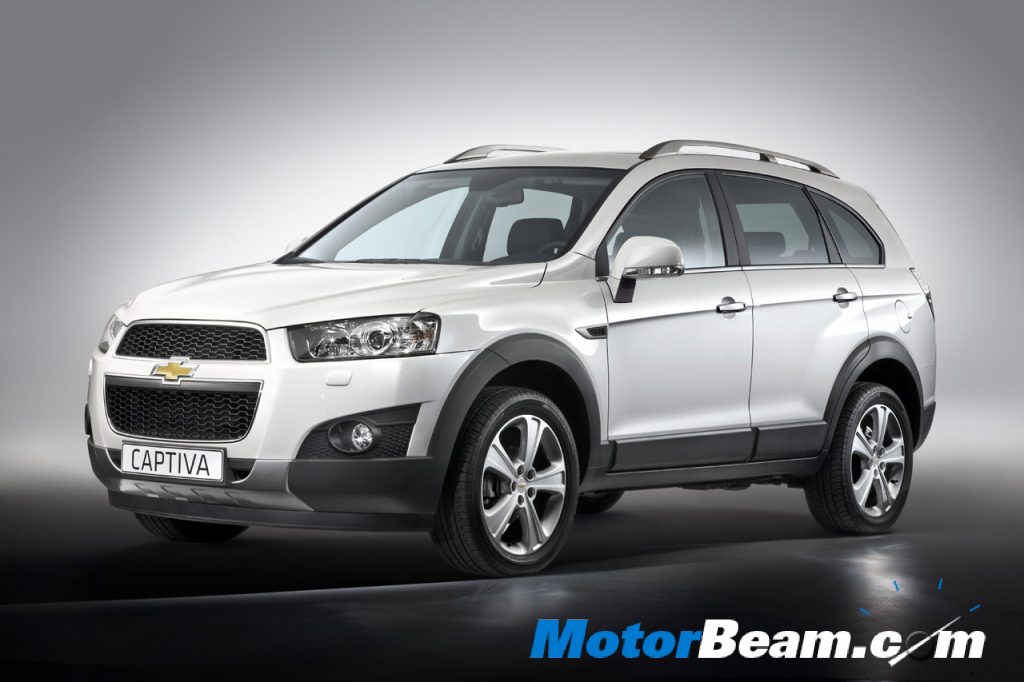 General Motors will launch the new Chevrolet Captiva in India after the launch of the Beat Diesel. The American automaker will offer the new Captiva with more features along with a new design. Power of the 2012 Chevrolet Captiva is expected to get a slight boost as well with torque levels also being increased. Just like the current version, there will be no petrol engine on offer and the Captiva will get a new 2.2 liter common rail motor which will also debut in the Cruze later.
The Chevrolet Captiva facelift will be an essential move for GM India to boost its market share in the SUV segment. With the launch of the Beat Diesel, the company will be expecting serious volume. However they don't want to be limited to small cars only and want to expand in all the segment. The Cruze is doing very well with decent numbers every month, beating the Honda Civic fare and square. The new Captiva has the responsibility to uproar the Toyota Fortuner from the top, which still commands a three month waiting period.