Ford Sells 1 Lakh Figo, Sends Car On Pan India Drive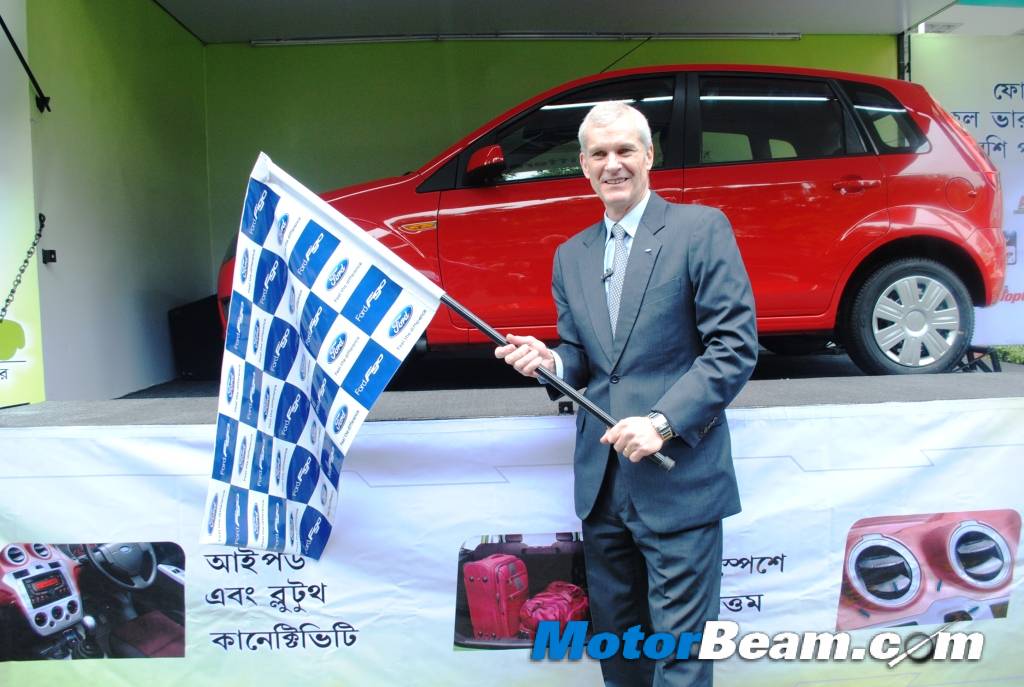 Ford India is celebrating the sale of 1 lakh units of the Figo and has embarked on a road show. The Ford Figo 'Bharat Yatra' will see the car going to 1000 cities across India. People will get a chance to look at the car, which is a very innovative method to promote the Figo to prospective buyers. The Ford Figo 'Bharat Yatra' kicked off in Kolkata on June 29, and will continue through the states of West Bengal, Assam, Orissa, Chattisgarh, Bihar, Jharkhand and Maharashtra. Beginning next week, another two convoys will depart from Pune and Bangalore. The three Ford Figo convoys will visit 1,000 Indian towns, covering 18 Indian states, over the next 100 days. The company is also offering special finance scheme through HDFC Bank and discounts on monsoon care as part of the celebration.
"We are proud to have attracted 100,000 Figo customers in just 15 months. Through our 100-day road show, the Ford Figo 'Bharat Yatra', we will introduce the vehicle to even more Indian drivers, enabling them to see, first hand, what the buzz is all about," Nigel Wark, executive director, Marketing, Sales and Service, Ford India, said.