Car Sales Set To Resume In Assam After SIAM Challenges Decision
SIAM filed a petition against the Gauhati high court's ruling stating the vehicles met the safety and emission standards under the Motor Vehicles Act set by the Indian authorities.
Owing to a petition filed by the Society of Indian Automobile Manufacturers (SIAM), the Gauhati High Court's decision to ban sub-1500 kg vehicles in Assam that failed to meet the safety standards has now been lift off. SIAM in its argument stated that there cannot be a prohibition restricting registration and sale of four-wheelers with a mass of up to 1500 kgs and quadricycles that meet the crash and emission norms prescribed under the Motor Vehicles Act (MVA) and have been tested by the Automotive Research Association of India (ARAI).
Therefore, vehicles that have been certified as fit for sale by the Indian government authority cannot be banned in the state. The Gauhati High Court when commissioning the ban had said that cars must meet the crash test norms set by the European New Car Assessment Programme (Euro NCAP), which currently aren't applicable in India. Clearly, a loop hole that has come to the benefit SIAM, the court had to instate the sale of small cars in the North Eastern state.
The ban had affected over 16 car manufacturers including the likes of Maruti Suzuki, Hyundai, Tata Motors, General Motors, Nissan among others. Assam is the largest car market in the North East with over 5000 vehicles sold every month. The petitioners for originally banning the vehicles had said that crash tests conducted by the Global NCAP are followed by several developed markets and need to be implemented on the cars sold in the state as well, given the mountainous region needed higher safety standards. While it was one of the few bans taken up by the law that we appreciated, it isn't the solution to a problem that is much larger.
The Indian government has been working on BNVSAP safety standards to be implemented by 2017, giving enough time to automakers to upgrade the existing vehicles while discounting old ones. However, the problem lies in the standard of safety set by authorities. Instead of following Global NCAP or United Nations safety standards, the BNVSAP will be following its own set of crash test norms designed to meet Indian conditions, and time and again the credibility of these norms have been questioned.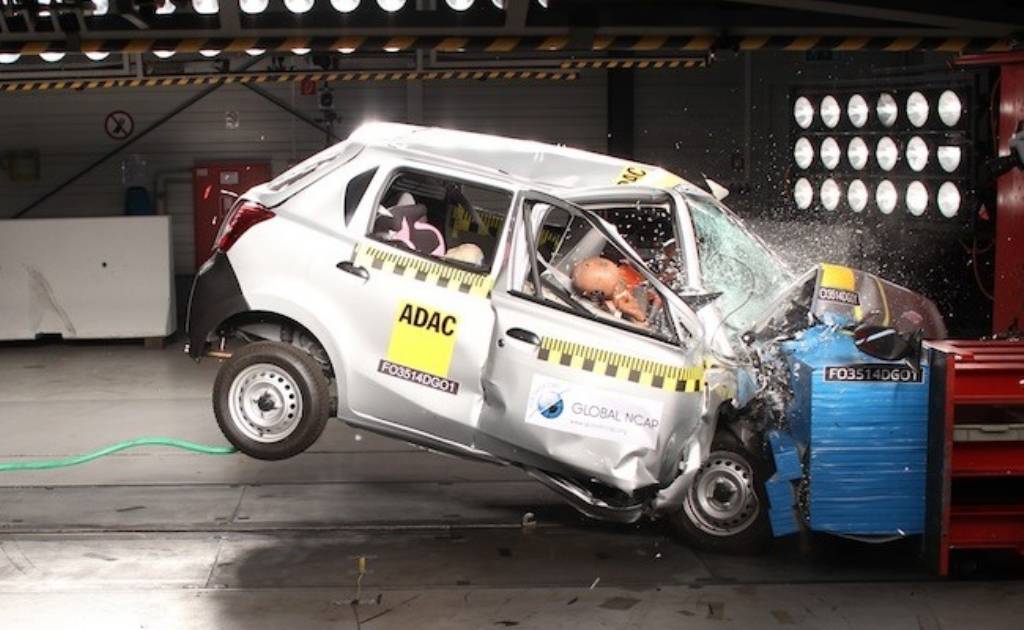 Source – EconomicTimes.com