CFMoto Launches Zeeho EV Brand, Showcases E-Scooter Concept
Zeeho will aim to provide high-tech, user-driven products, says CFMoto.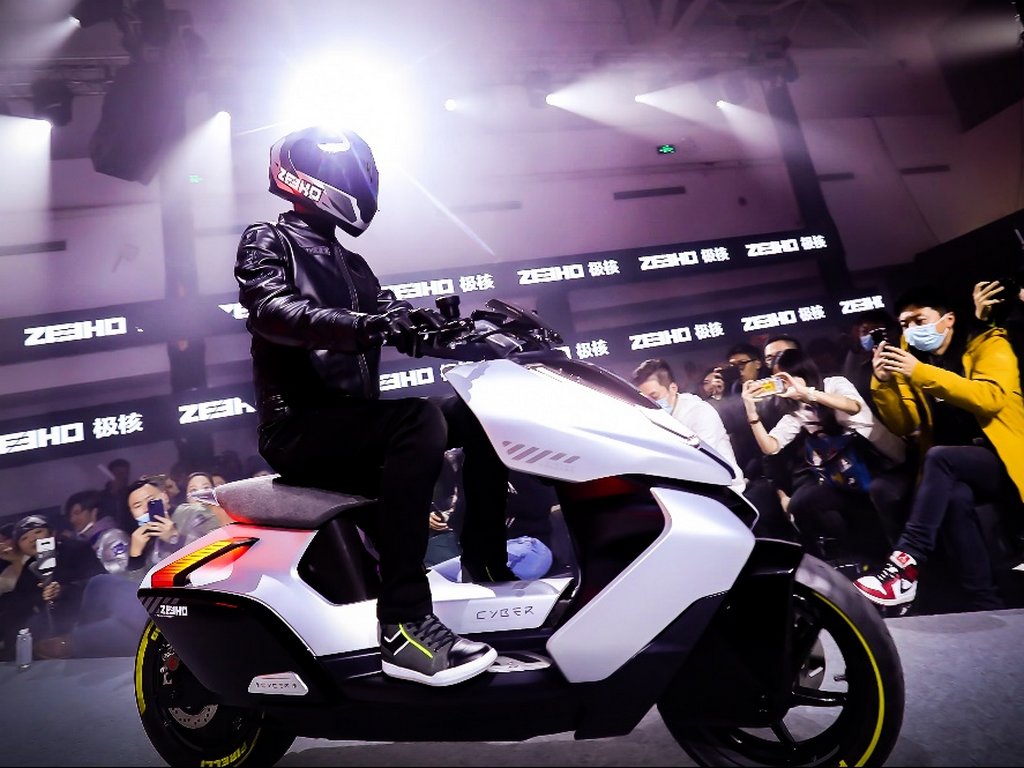 Chinese bikemaker CFMoto has launched its own EV brand Zeeho and has gone on to unveil a concept vehicle as well.
Back in 2018, CFMoto created an the EV division to cater to changing trends and has swiftly turned that division into its own subsidiary electric vehicle brand.
CFMoto states that Zeeho will aim to provide high-tech, user-driven products and in that respect, revealed the brand's first concept, called the Cyber Concept.
Developed as a stylish electric scooter, the concept has nice body lines, LED headlight, a short seat, thick centre tunnel and unique tail lights.
It has a pouch style 4 kWh lithium-ion battery that will provide it with a claimed range of 130 km. The battery is said to have passed automotive-grade tests and has an 8-year lifespan (2500 cycles and up to 3 lakh km).
The Cyber Concept has a "Cobra powertrain" driven by a 10 kW motor delivering 213 Nm of torque. This enables the scooter to hit a top speed of 110 km/hr. It will be nippy around town too, with a quoted 0-50 km/hr time of 2.9 seconds.
Zeeho states the concept has fast charging capability with 80 percent battery juice filled up in 30 minutes. Also, the efficiency of the kinetic energy recovery system is said to be at 92 percent.
Unlike some concepts, the Cyber Concept looks close to production, for it sports Pirelli tyres, has suspension with adjustable damping, stability control from Bosch, 3 riding modes (Eco, Street and Sport), 215 mm discs front and back and ABS.
There are also 6 cameras for the 360-degree obstacle warning system, a customisable digital cluster with smart-communications (mobile unlock, voice commands, remote diagnostics and more), live tracking system, and many other features.
According to the current developments, the first electric scooter of Zeeho EV brand will enter mass production in the first half of 2021 in China.
Zeeho EV Brand
CFMoto launches the Zeeho EV brand
The Cyber Concept from Zeeho has also been unveiled
The electric scooter concept has a 130 km range