Chandan Shares His Passion Of Restoring Vintage Bikes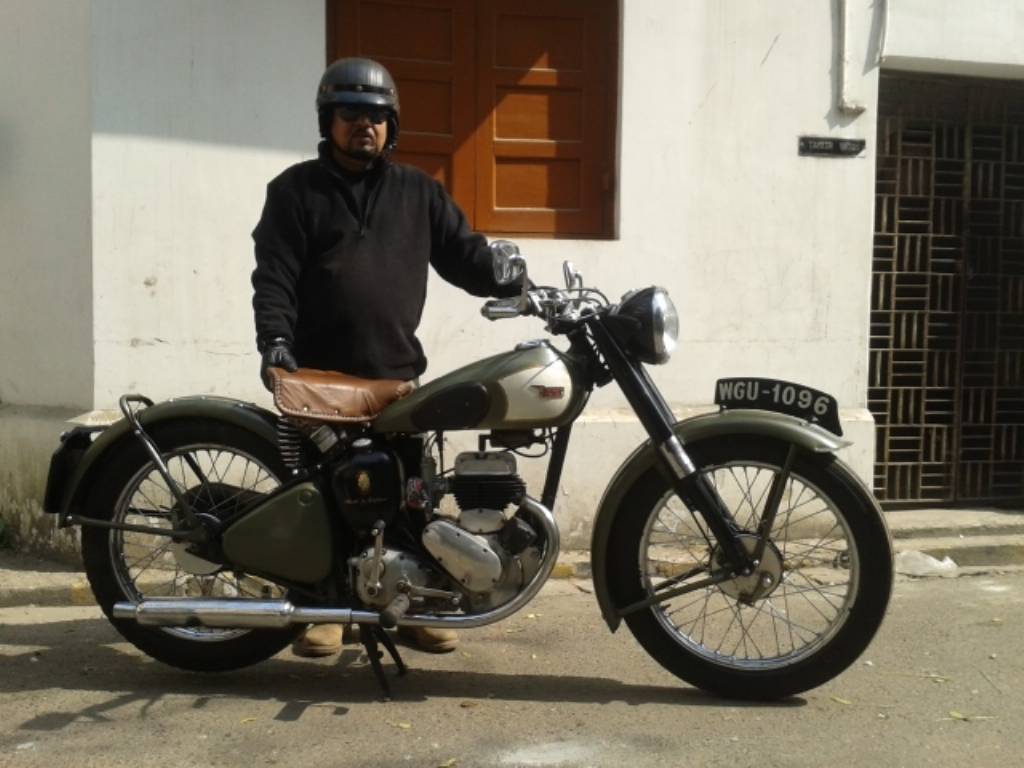 Chandan Mallik's passion for vintage bikes is unparalleled and the same can be seen in his perseverance for his machines. Rarely do you find someone who restores vintage bikes and that's something which truly sets Chandan apart in the 2-wheeler world. Chandan works as the Executive Editor of Automan magazine and has helped launch Autocar, F1, Middle East Car and Overdrive in the Middle East. We get into a tete-a-tete conversation with Chandan to know more about his passion for restoring bikes.
1) Can you tell us more about yourself and why you are such a big fan of vintage bikes?
I've been a motoring enthusiast and petrol head from my early days. I've been under a car since age three! Besides cars, bikes have always intrigued me, especially the way engineering and design has evolved over the years – post WWII in particular.
2) We have heard about classic car restorers but rarely do we come across people who share the same level of passion for classic bikes. What pulled you towards vintage motorcycles?
I'd say passion for exotic cars is more in the restoration fraternity than two-wheelers. I've owned a vintage car in the past, but was attracted more to motorcycles for practical reasons. However, the challenges, I think, is more in restoring bikes and I've enjoyed this passion since 1970.
3) Can you share details about your Vintage Bike (make, engine, year of manufacturing)?
1950 BSA A7 – 500cc, four-stroke twin, air-cooled, over head valve, 4-speed.
1949 Norton 7 Dominator – 500cc, four-stroke twin, air-cooled, over head valve, 4-speed.
1939 Triumph 3HW – 350cc, four-stroke single, air-cooled, over head valve, 3-speed.
1942 BSA C10 – 250cc, four-stroke single, air-cooled, side valve, 3-speed.
1956 BSA C12G – 250cc, four-stroke single, air-cooled, over head valve, 3-speed.
1965 Gilera Giublileo – 125cc, four-stroke single, air-cooled, over head valve, 3-speed.
4) When and where did you acquire your vintage bike and how have you kept it going all these years?
The first bike acquired was the BSA A7 in 1969 as a basket case. The second bike, the Norton Dominator was bought a year later from a retired customs officer. It was half buried under a tree when I got it. The Triumph was bought from an army auction in Allahabad in 1972 for Rs. 185/-. The Gilera and other two BSAs were bought in 1996 from a scrap dealer in Kolkata. Except for the Triumph, all bikes were non-runners.
5) How do you maintain your vintage bike? Where do you source parts and who is your mechanic?
These days it is extremely difficult to find a mechanic who has specialised knowledge in old bikes as most of the older mechanics have either passed away or retired. However, since my early days, I spent a lot of time with the mechanics – be it car or bike, and in the process got a lot of hands-on experience and understanding of systems.
And with the availability of information over the net, it is now easier to fault find or fix a particular problem. Most bike brands have forums and being a member is advantageous as you can discuss and solve problems. With the availability of eBay, it is now convenient to find suppliers of parts globally. Till, 2007 it was really difficult to source parts. The parts problem is somewhat solved as there is no guarantee as regards to pricing or availability.
6) Any modifications done to your bike over the stock model?
I did modify the Triumph which has girder forks with a hydraulic set-up from a later Matchless. While it improved the handling, it wasn't seen as being authentic. So I reverted back to the original and by modifying the bushing system, it now works properly. The other major issue with old bikes is the poor 6V generating system. Thanks to innovators, a 12V upgrade is available and so is electronic ignition with ECU mapping. The modern ECU's help these bikes perform better and make them more reliable than before. I prefer to keep the bikes as authentic as possible.
7) You must have received offers from classic vehicle collectors, any specific story to share?
I try to keep low-profile. Some of the bikes I have are pioneering representatives of the particular brand and are extremely rare.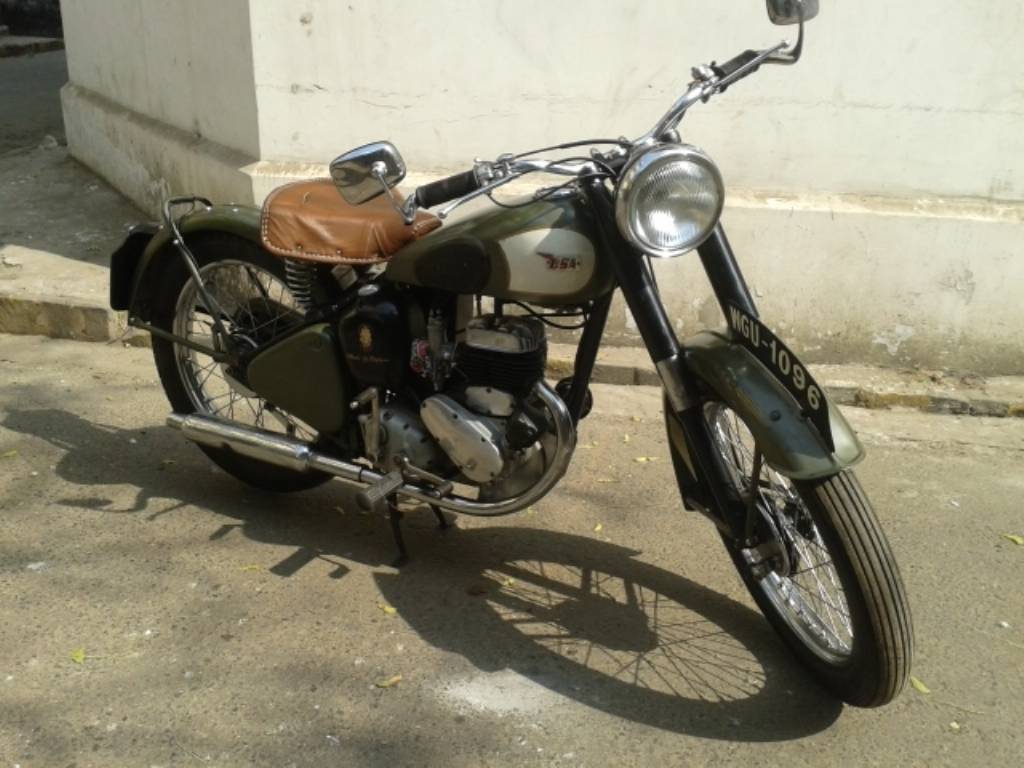 8) What is so special about your vintage bike? Do people envy your machine?
People do appreciate these machines. For me, it represents progressive engineering over the decades and I would like to see them running ship-shape forever! It takes perseverance, patience and a lot of man hours besides investments in parts, postages, incidentals etc. You cannot determine the ultimate budget unless the job is done 100 per cent. The Norton Dominator is 95 per cent ready and has taken me over three decades to rebuild to original specifications.
9) What is the longest journey you have undertaken on your vintage bike?
It's usually at the rallies when the bikes are taken out. A normal run would be 50-100 kms. Please remember, these bikes are slow and not so comfortable like modern machines!
10) Share one funny/interesting incident about your vintage bike?
I wouldn't call it funny, the first time we got the BSA C10 ready for the rally in 2013. A day before the rally all vehicles are subjected to mechanical scrutiny. A night before the scrutiny, while riding the bike, suddenly there was a plume of smoke emerging from the rear. I thought it was a blown gasket and immediately I cut off the engine and pushed the bike home. Next day morning, after inspection, the engine was found to be OK. On the move again, there was this smoke coming. The mechanic was bewildered and couldn't figure out what to do. In the end it turned out that the rear axle nut was loose causing the tyre to scrape the mudguard (very little tolerance offered). Nut was tightened, but we missed the scrutiny!