Chevrolet Cruze Hatchback Officially Unveiled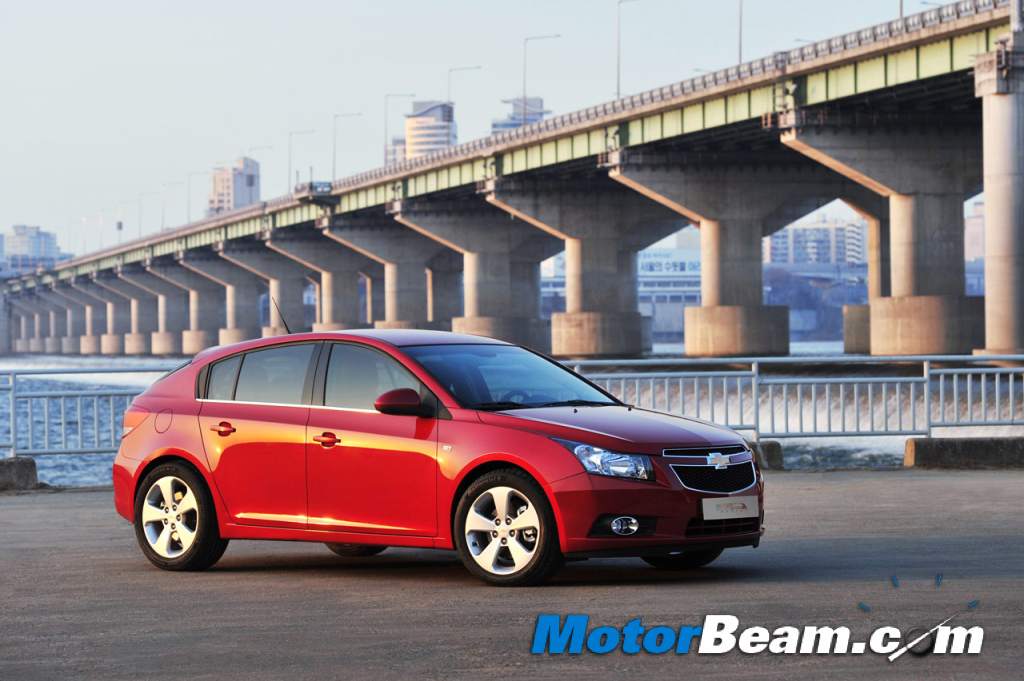 The full production version of the new Chevrolet Cruze hatchback is shown for the first time at Geneva. The launch is perfect timing for Chevrolet, with the manufacturer celebrating winning the World Touring Car Championship for the first time with the Cruze four door in December, 2010. The introduction of a new hatchback version gives customers an alternative body style to the award-winning sedan and is further evidence of Chevrolet's intention to bring value for money to all mainstream segments in Europe. The compact segment in Europe represents a quarter of the total market and hatchbacks play a critical role, representing around 65% of all compact segment sales. Launch in India is highly unlikely as hot hatches don't really sell here.
With its attractive sweeping coupe roofline and short overhangs at both the front and rear, the new Cruze hatchback has the same dynamic 'stance' as the sedan and will be instantly recognizable. The hatchback uses the same body-frame integral system (BFI) to ensure taut ride and handling, well suited to European tastes. It has already convinced Chevrolet customers around the world , with the Cruze notchback exceeding forecasts in 2010 to become the brand's best-selling passenger car. Cargo capacity for the Cruze hatchback is close to 400 liters and it will feature 60/40 split rear seating. On sale is scheduled for mid 2011.