Luxury Without Guilt – Rolls-Royce 102EX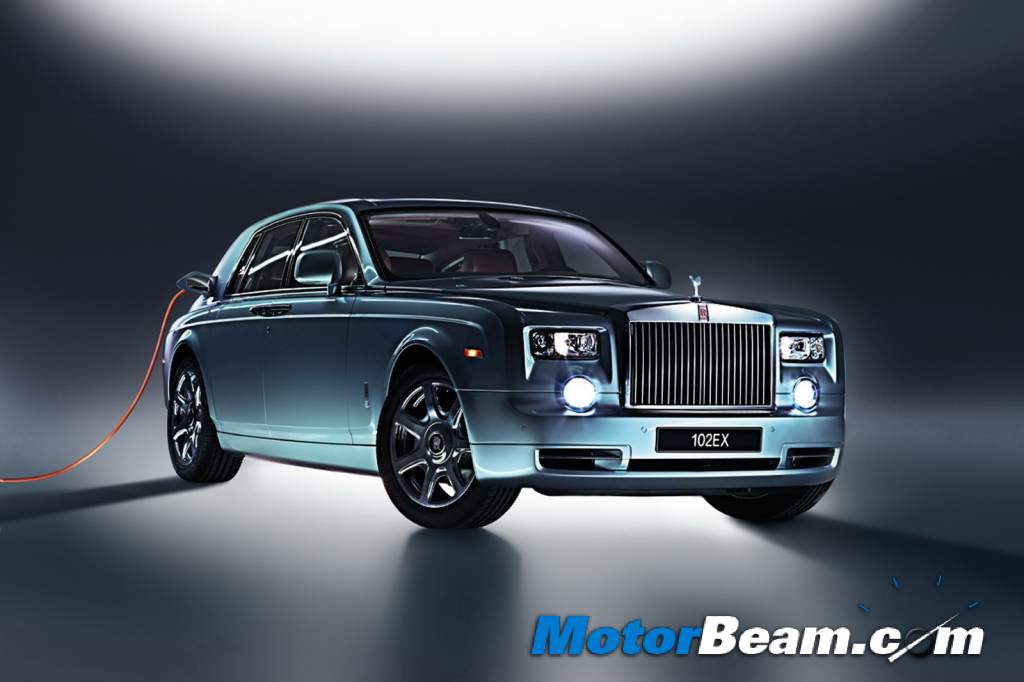 Rolls-Royce Motor Cars proudly presents 102EX, a car that represents one of the most significant initiatives taken by the company in recent years. It is the world's first battery electric vehicle for the ultra-luxury segment and continues a tradition of experimental cars running through the model generations. With 102EX, also to be known as the Phantom Experimental Electric (EE), it is the company's intention to carefully test the opinions and reactions to alternative drive-train options of a range of stakeholders including owners, enthusiasts, members of the public and the media.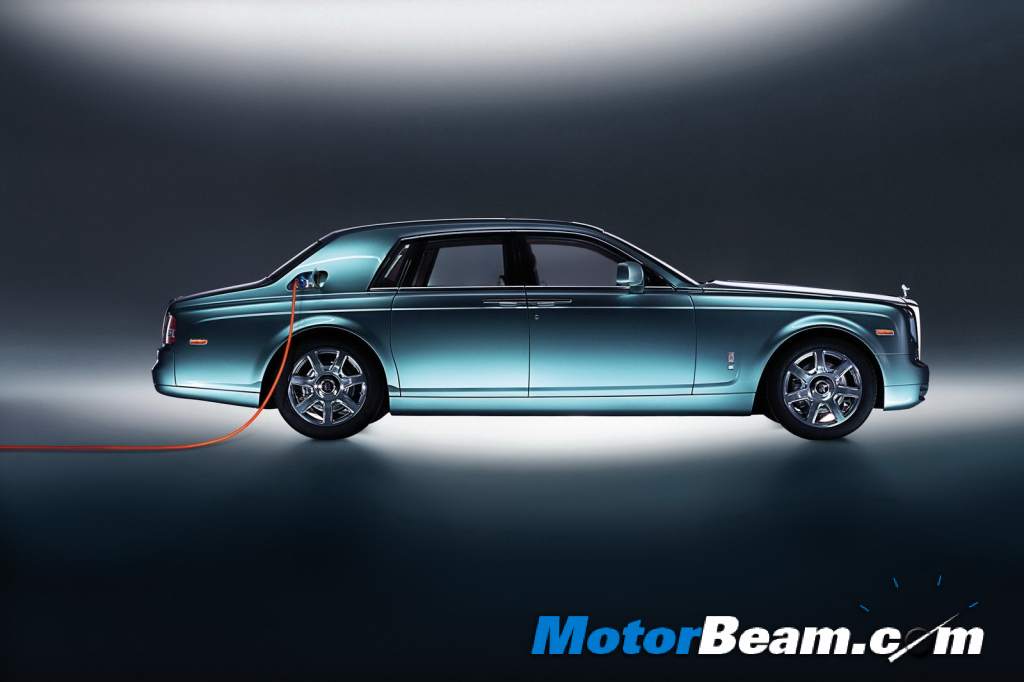 Throughout 2011 Phantom EE will serve as a working test bed, giving owners, VIPs, the media and enthusiasts the opportunity to experience an established alternative drive-train technology and to feed back their experiences, thoughts and concerns directly. The bank of research gathered from a global drive programme that will include Europe, the Middle East, Asia and North America will be crucial to decisions affecting alternative drive-trains for Rolls-Royce Motor Cars. There are no plans to build a production version of this car. Phantom EE's role is as a test bed, designed to explore established BEV technologies, to pose as well as to answer questions.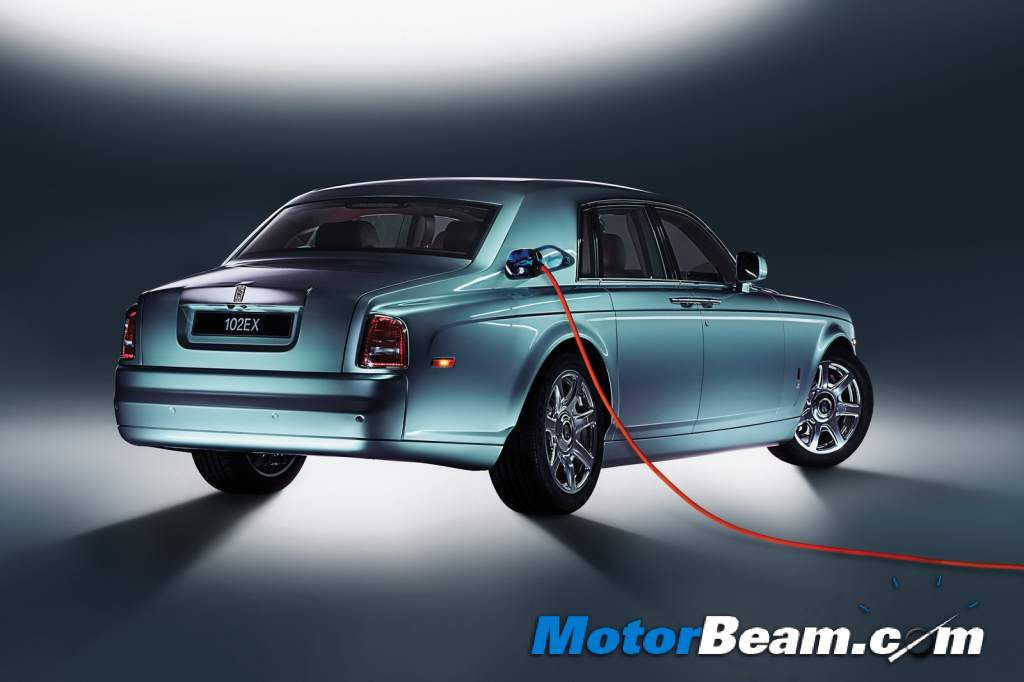 Can Phantom EE deliver an acceptable range for customers without frequent re-charging? Is there confidence in its ability to operate in extreme conditions? Will reliability and quality be consistent with expectations of the world's pinnacle automotive brand? Phantom EE also poses more fundamental questions: Is an all-electric drive-train able to deliver an authentic Rolls-Royce experience for customers, an experience that truly befits the marque? Whether all-electric or another alternative drive-train option is right for Rolls-Royce will become clearer when the test programme is complete at the end of the year.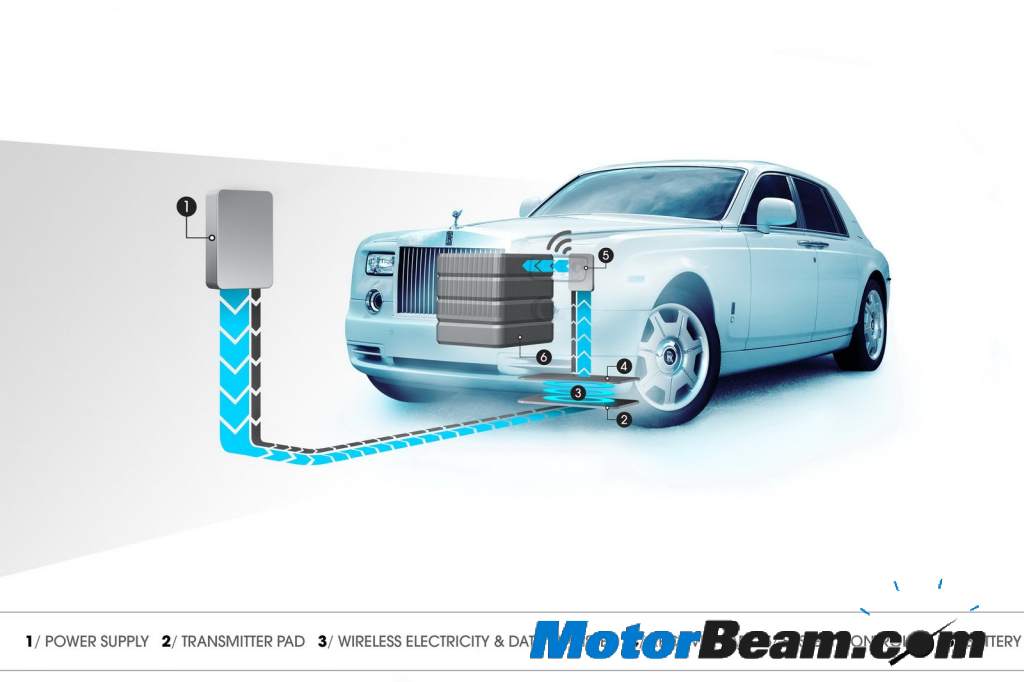 Phantom EE features the car's ground-breaking aluminium spaceframe, so important to dynamic prowess, as well as the sense of calm and tranquillity enjoyed by occupants. However, the naturally aspirated 6.75-litre V12 petrol engine and 6-speed gearbox have been replaced by a lithium ion battery pack and two electric motors mounted on the rear sub-frame. These motors are connected to a single speed transmission with integrated differential.
This is the first application of the technology in a GKL++ segment (super luxury vehicles priced at more than €200,000) and the battery pack is thought to be the largest ever fitted to a road car.
Each motor is power rated to 145kW, giving Phantom EE a maximum power output of 290kW and torque of 800Nm available over a wide band. This compares with 338kW for standard Phantom with maximum torque of 720Nm, delivered at 3,500rpm. The Nickel Cobalt Manganese battery chemistry holds around 230Wh/kg,a high energy density which is important in achieving an acceptable range between re-charges. Pre-launch tests suggests Phantom EE should run to a range of up to 200km. Delivered on an effortless wave of torque, 0-60mph will be achieved in under eight seconds (5.7 seconds in standard Phantom), with top speed limited to 160kph.