Chevrolet Electric Spark Unveiled At Auto Expo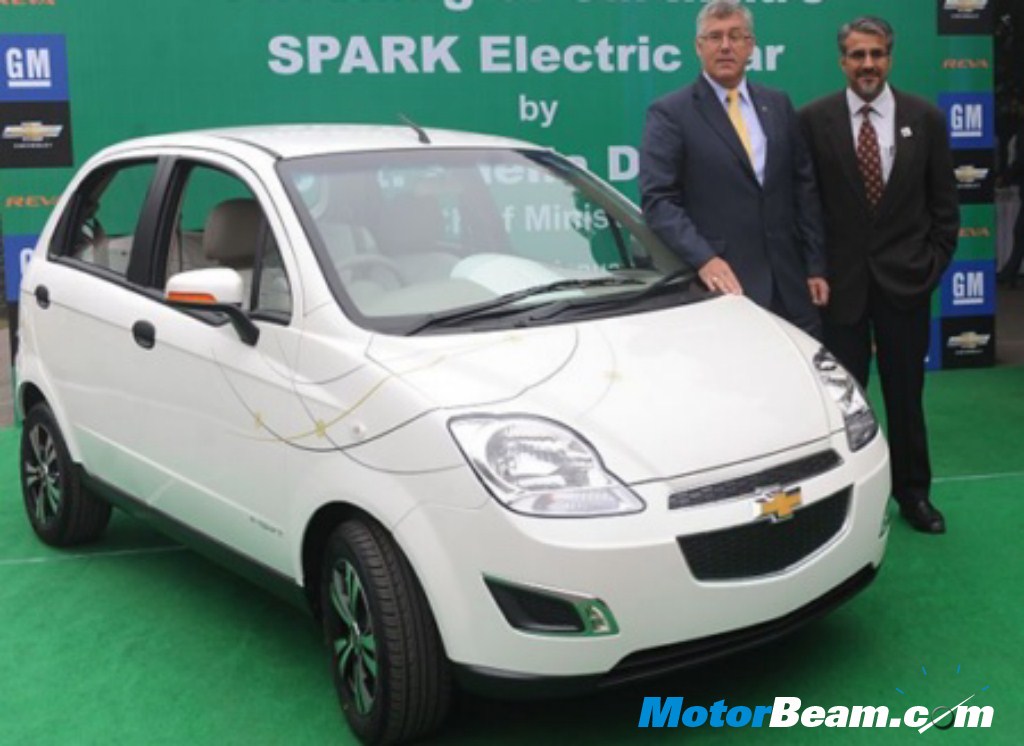 The "e-Spark" is GM India's bold move into the Battery Powered Electric Vehicles and will be India's first 4 door Passenger Electric Vehicle! The e-Spark is a local initiative of GM India in collaboration with Reva Electric Car Company. This is a path breaking initiative that has the ability to re-define how automotive companies in India plan for future mobility solutions keeping the carbon footprints and environmental issues in mind. The e-Spark will be one of the leading platforms of GM India in its Drive to Green initiative. The e-Spark is a true Battery Electric Vehicle (BEV). It is going to be based on the existing Chevrolet Spark architecture and will be powered by the RECC EV powertrain. The vehicle will be equipped with a host of smart consumer friendly features.
This car will boast of smart and comfortable seating for four. The 4 doors will allow for ease of entry and exit. The e-Spark will be an "automatic drive" car owing to its unique propulsion system and will be extremely easy to drive without the hassles of using a clutch in the dense city traffic conditions. The easy drive system will be coupled with an equally informative and intelligent Driver Display System that will provide all necessary and vital signals on the dashboard, easily visible to the driver.
The Electric Drive AC Motor provides 100% torque on tap as soon as the accelerator pedal is pressed down. This leads to fantastic acceleration performance. The e-Spark will have a Regular Drive Mode and a Boost Mode that will provide power to the vehicle through a high torque AC electric motor. The Boost Mode will provide additional torque to the driver for a short duration to manage driving style and during those critical moments on the go! The e-Spark will be launched end of this year.