Chevrolet To Recall Enjoy MPV For Faulty Air Filter & Brakes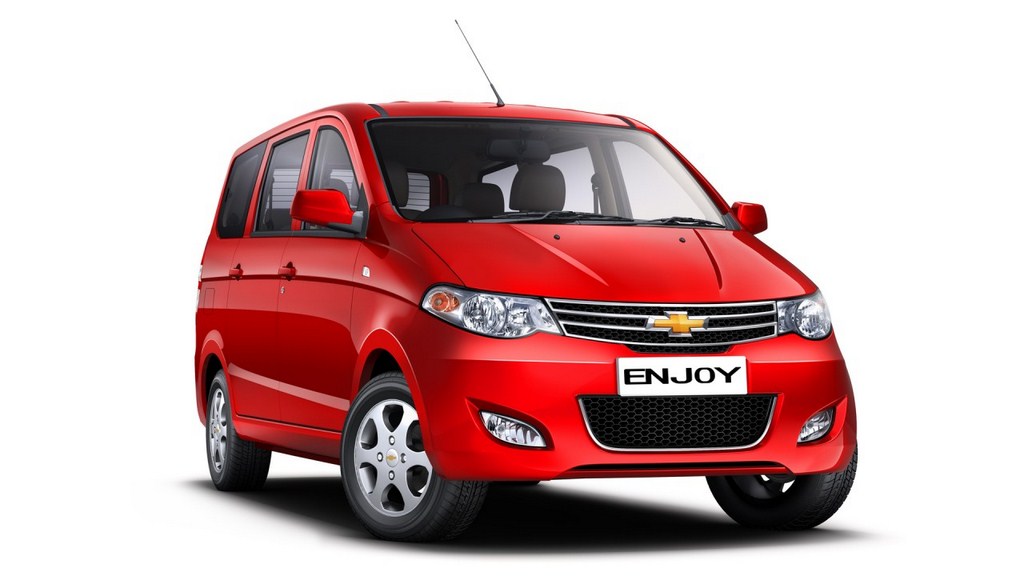 General Motors has not really been in the best of shape with its products in the country. The American auto giant has value for money offerings in its product portfolio; however, the quality of its products is being tarnished due to the number of recalls the company has made in the past few years. This time round, the Enjoy MPV too could be recalled for faulty air filter and brakes, our friends at Team BHP report.
The air filter supplied for the Chevrolet Enjoy is faulty and the company will begin the recall to replace the air filter along with the engine oil and engine oil filter, free of cost. The problem detected was that the air filter was drawing in more dust into the engine increasing engine noise as well as causing drop in performance and thus needing a replacement. The other problem identified were the defective brake pads that were made out of a mixture of asbestos and metal. The fault however is the 'high metal content in the pad which leads to faster wear of the rotor'.
The rotor will be replaced free of charge, but you will have to purchase new brake pads on the Enjoy. The problem has been identified on certain batch of cars manufactured till August 2013. The Enjoy had earlier reported problems of poor headlight and fog lamps assembly, which had to be replaced as well. The company has not issued an official recall yet but with the scheme of things going, the recall does not seem distant.
The Chevrolet Enjoy was launched in May last year and is doing steady numbers in General Motors' India lineup, being a value for money offering, however, the impending recall will make customers consider the MPV all over again. This is practically the fourth recall the company has had in the country after the Tavera recall aftermath and the Sail twins recall last year.
Source – Team-BHP