Chevrolet Trax Is GM's Compact SUV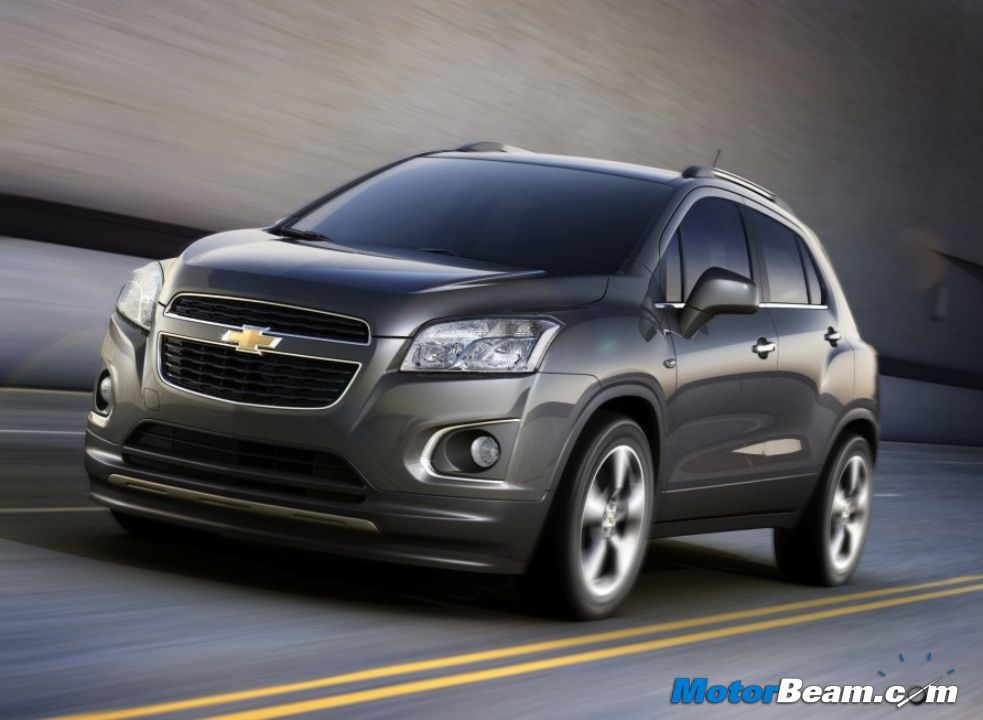 The compact SUV segment is one segment that has become a hot favourite among car buyers in recent times and looking at this, every car manufacturer wants to be in this segment. Ford recently unveiled its production version of its compact SUV, the EcoSport. In answer to that, General Motors is developing a compact SUV called the Chevrolet Trax. Although, General Motors is quite tight lipped about the development of this vehicle, the company has released the first ever picture of the vehicle. Remember the company had shown a concept vehicle at the 2007 NY Auto Show called the Trax. It was also featured in Transformers movie in 2009.
Looking at the Trax, one thing is quite clear. General Motors will be carrying over its design language of models like the Buick Opel Mokka and Encore brands. GM is planning on making the Chevrolet Trax a global product, which will be sold under the brand name of Opel in Europe, Buick in China and Chevrolet in Brazil and Korea. The Trax's design was carried out at General Motors' technical centre in America with participation of Brazilian and Korean studios.
The Chevrolet Trax measures 4.28m in length and has a wheelbase of 2.55m thus making it larger than the current Ford EcoSport but smaller than the Renault Duster. The car will come equipped with 18-inch wheels and large 215/55 spec tires. For the American market, the Trax is expected to get a 1.8-litre Ecotec engine developing 140 BHP of power at 6300 RPM and 178 NM of torque. Additionally General Motors might offer a turbocharged 1.4-litre engine option as well. The company claims interiors space found on bigger vehicles and plans to sell the Trax in no less than 140 markets.
General Motors will be pulling off the wraps of the Chevrolet Trax at the Paris Motor Show this October. The company will certainly get this vehicle to the Indian markets in the next couple of years. For the Indian market, it will be manufactured locally and will use the 1.3-litre Multijet diesel engine. Expect prices to be around Rs. 10 lakhs, which will be competitive against the main rivals of the compact SUV segment. Just a few months ago, patent images of the Trax were leaked, which can be seen below.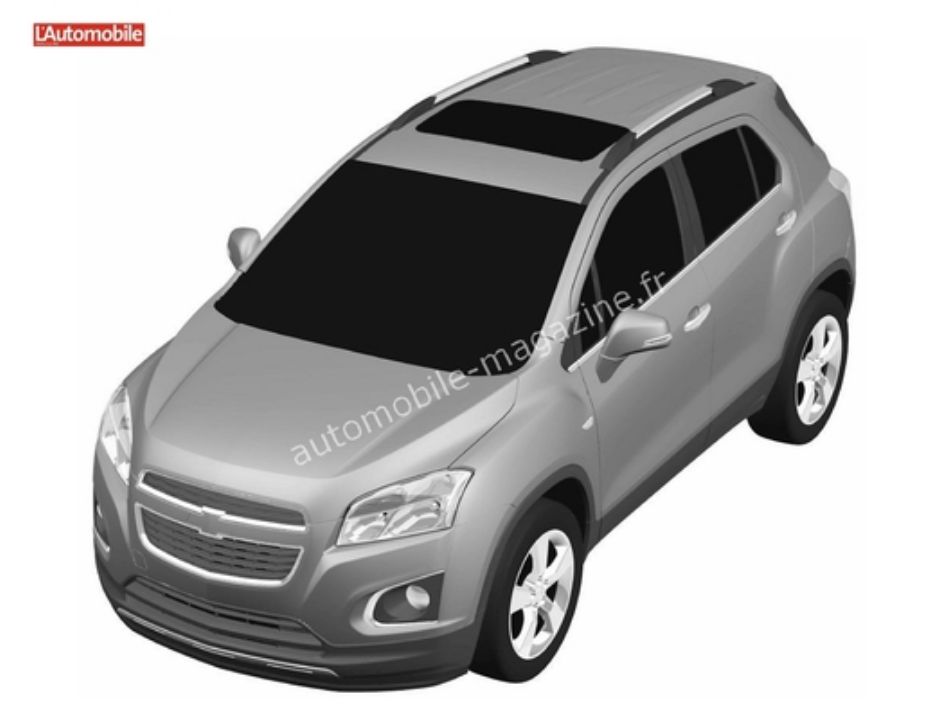 Interiors of the Chevrolet Trax will be similar to the Opel Mokka (pictured below).