Chevrolet Unveils Cruze Station Wagon, Gives Facelift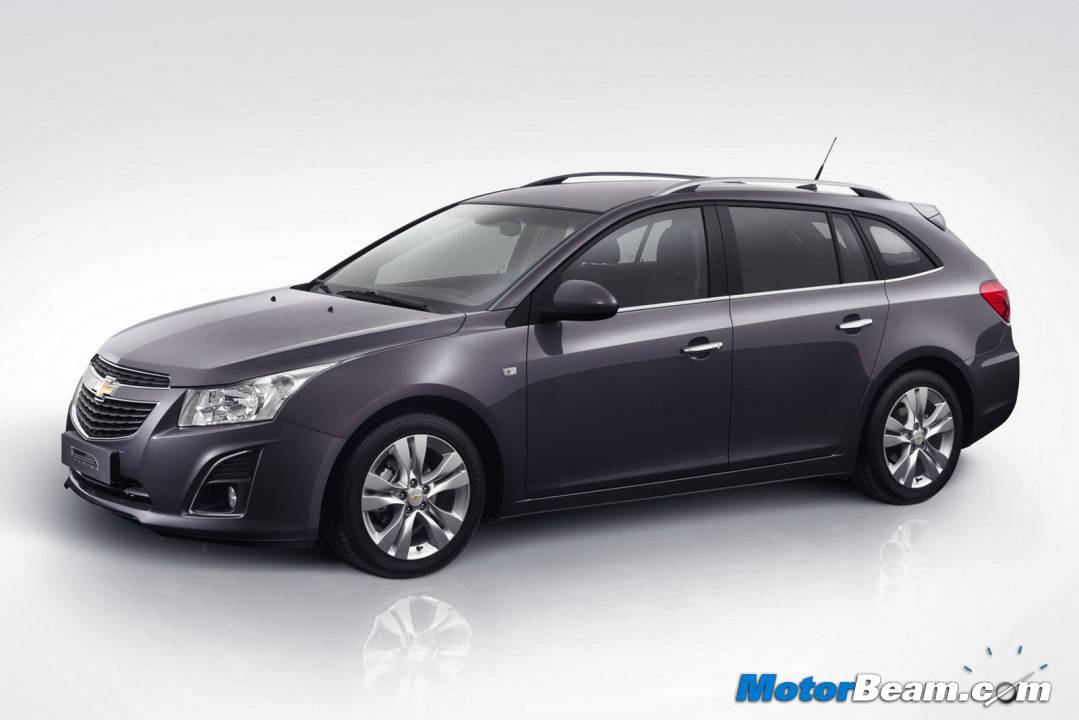 The US based auto giant, General Motors showcased a new addition to their very popular Chevrolet Cruze model. The Chevrolet Cruze is currently present in both hatchback and the sedan variants, with the sedan variant already selling in the Indian market and the hatchback expected to arrive sometime soon. However unlike India, station wagons are a much preferred segment of 4 wheeler transportation. According to Susan Docherty, Chevrolet Europe President and Managing Director, the Cruze offers a good combination in terms of distinctive design, dynamic driving, space and economy.
The station wagon also features some minor exterior changes that Chevrolet engineers have carried out. The changes include slight re-design of the front bumpers and the front headlamp interiors and fog lamps. Also modifications have been done to the wheel styles on the exterior and some more refinement of the centre console. Chevrolet has also introduced its all new infotainment system called "MyLink". To be offered in higher trim levels in the Cruze and Aveo models, it primarily brings owners' smartphone capabilities into the vehicle. MyLink aggregates content from the smartphone onto the seven-inch diagonal high-resolution full-color touch-screen display.
Once the smartphone is connected, personal playlists, photo galleries, phone books, videos and other stored media and data, such as a special navigation app, can be accessed though the infotainment system touch-screen. Under the hood, Chevrolet has also made some changes in terms of offering new engines. In addition to the currently offered 1.6 litre and 1.8 litre gasoline engines, Chevrolet will also offer a new 1.4 litre turbo gasoline engine. In diesel, it has added a 1.7 litre unit in addition to the currently offered 2.0 litre motor. The 1.4L gasoline, 1.7L diesel and 2.0L diesel engines come with start-stop technology as standard and all engines are Euro 5-compliant. Though the station wagon might not make to the Indian market, the Chevrolet Cruze sedan will surely see the same cosmetic changes when the company brings out its facelift later this year.