Chevrolet Working On Sub 4-Metre Beat Sedan, Launch In 2017
The sub 4-metre Chevrolet sedan will be based on the Beat's M300 platform and will be introduced along with the next gen Beat in 2017.
With mounting losses, low capacity utilization and drastically low market share; General Motors is going back to the drawing board with its plans for the Indian market. As part of its redemption process, the American automaker has been working on a new strategy with focus on exports and has planned an entry into new segments including the very popular sub 4-metre sedan space. Keeping in-line with the same, GM is working on a new compact sedan that will be based on the Chevrolet Beat hatchback's M300 platform and will be launched alongside the next generation Beat in 2017.
Codenamed MCM, the new sub 4-metre compact sedan will be arriving before the upcoming Global Emerging Market (GEM) platform cars, earlier known as 'Project Amber', hit the production line. The compact sedan space is one of the fastest growing segments in the country with annual volumes of around 3.5 lakh units and bringing products in this segment will surely help General Motors gain some traction in sales, while also improving its market share from the current 2.2 percent.
It is not just GM that has sought to find growth in the compact sedan space; other manufacturers including Ford and Volkswagen have already charted out new products for this segment that will be launched in the coming years. While Ford India has showcased the next generation Figo based sedan set for a mid-2015 launch, Volkswagen too has commenced work on the Polo based compact sedan that will join its lineup by 2016 and will compete against the ranks of the Maruti DZire, Tata Zest, Honda Amaze, Hyundai Xcent and the likes.
The new Beat based sedan is expected to continue with the same engine options as the current Beat hatchback and will sport 1.2-litre petrol and 1.0-litre diesel engine options under the hood. To be based on the next generation Beat, the compact sedan will feature a new design language, while we also expect the model to get improved legroom at the rear over the hatchback version.
In addition to bringing new products, General Motors is focusing on export operations from its underutilized facilities in India. At present, the company's capacity utilization stands at only 30 percent and losses are said to be around Rs. 6552 crores. In a bid to improve capacity utilization at its facilities, GM is now going the export route and has commenced exports of the Beat to Chile. The automaker is also studying the feasibility of exporting models to other markets like South Africa, Mexico as well as Latin American nations and plans to export 30 percent (1.2 lakh units) of its total production till 2017.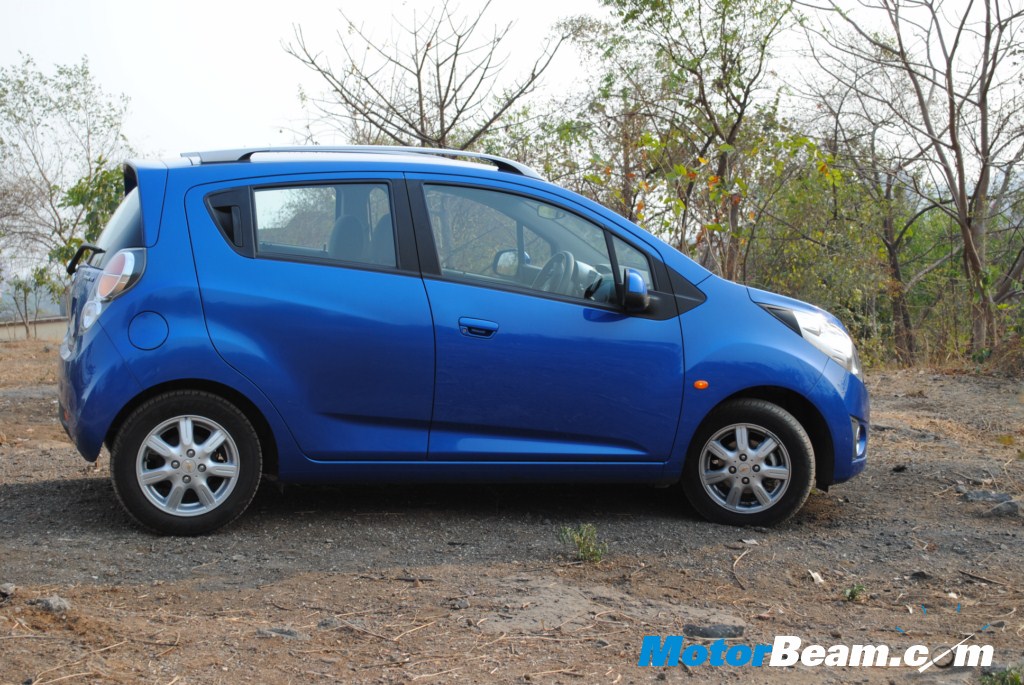 Source – Economic Times