The Drawbacks Of Free Standing Displays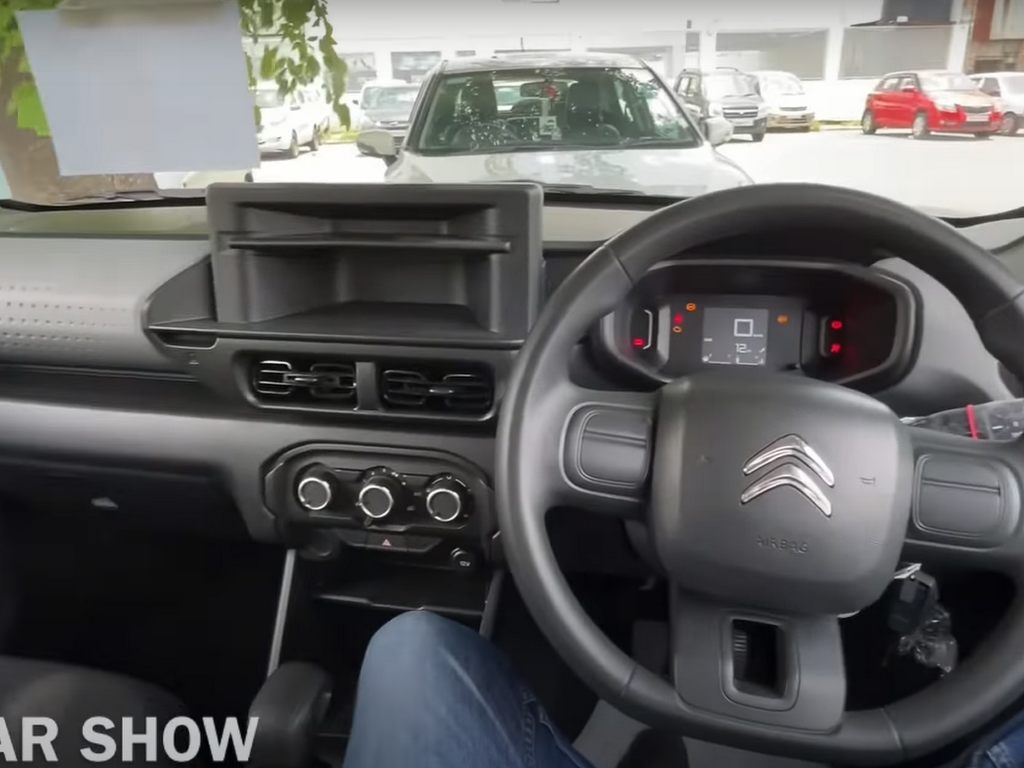 Citroen C3 base variant lacks side cladding making it look like a proper hatchback as claimed by Citroen
The pictures of the base variant of the recently-launched Citroen C3 have emerged online and they present some important styling cues. But, before we dive into them, let's checkout some of the drawbacks of free-standing displays in A, B, and C segment cars.
The free-standing displays were introduced in Indian cars sometime back for the sake of bringing something new on the inside rather than to enhance utility. They took the 1-introduced-all-followed pathway. But, there are some inherent flaws with such setups.
Firstly, when a base variant of a car with free-standing display is devoid of infotainment system, the display housing is so odd to the point that its looks like a jugaad work. On first look, 1 can feel like why such a thing exists.
Though manufacturers have made the housings look like storage shelves, the question arises as to why a shelf is in the middle of the car that too in everyone's notice. So, base variant customers are forced to either live with it or opt-in for aftermarket systems.
In India, summer temperatures soar beyond 40 degrees. When a car is parked in the hot sun, radiation enters through the windshield and heats up the dashboard and steering like anything. It takes quite a long time for the AC to cool down the cabin let alone the hot dash.
In such a scenario, if the electronic infotainment systems of free-standing displays are exposed in the hot sun, their reliability in the long run seems questionable. Heck, whenever the cars are out in the sun, these systems will be the first to bear the brunt of the heat.
This could be the reason why Hyundai, which is known for offering free-standing displays, has reverted back to the older setup on the all-new 2023 flagship Tucson.
Now, coming to the base variant of the C3, it misses out on the crucial side cladding making it look like a proper hatchback as claimed by Citroen. The blacked-out bumper at the front and rear look built to cost.
The steel wheels lack wheel covers and the car in white shade looks quite basic. The roof rails have been given the miss. But, the blacked out A and B pillars give a floating roof look to the hatchback. On the inside, the base variant lacks a lot of features.