Conquest Launches Evade Unarmored SUV In India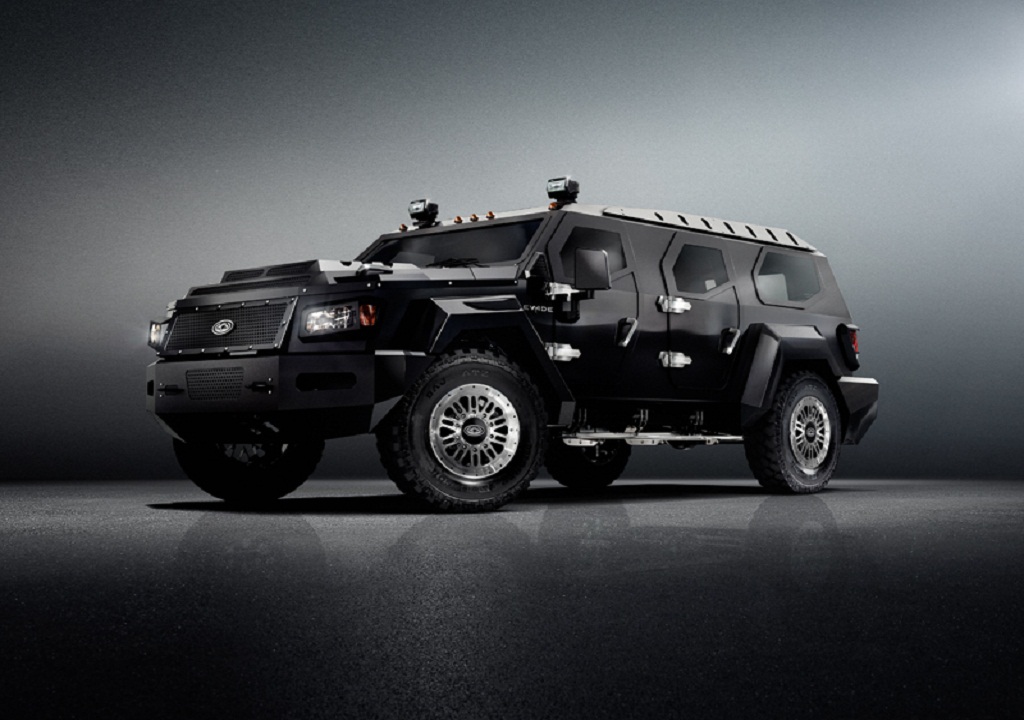 Toronto-based Conquest Vehicles Inc. has launched Evade, its first unarmored sports utility vehicle in India. Priced at Rs. 8 crore (starting price), such an offering is quite strange from the company as they are actually known for their Knight XV armored SUV. With over 400 cubic feet of space inside, the vehicle offers a lot of room and luxury. The Evade is available in both petrol and diesel versions and comes with a 4×4 system. It has received a new body style, new headlights and taillights, narrower fender flares, redesigned grille, hood scoop and a wider backdoor. There is addition of a third tandem sunroof too. The rear bumper has been provided with an integrated step for easier access. The exteriors are made up of aluminum-mild steel blend which makes the Evade lighter than the Knight XV.
Talking about the interiors, the Evade comes with 2+2 style limo seating, reclining seats and laptop trays. There is also an option where by one can chose to have a driver partition or a retractable flat screen television. The steering wheel, proprietary hinges, running boards and the key are made out of solid stainless steel. The handles are made up of solid aluminum block. The interiors have got a blend of military design cues and perfect rich finish. Touch screen facility is made available for both the driver and the passengers. There are joystick controlled searchlights. The vehicle is also equipped with FLIR night vision camera systems which are present at both the front and the rear end. Evade also houses a ergonomically designed cockpit and cabin.
The launch of the Conquest Evade clearly shows how global niche luxury car makers want to tap the growing population of exotic cars in India. The Evade is the first luxury SUV which is priced above Rs. 2 crore in the Indian market. The vehicle currently has no competition but Bentley, Lamborghini, Maserati, Aston Martin and other super car makers are considering their own luxury SUV to meet the growing demands of luxury SUVs.