New Cars To Undergo Crash Test At 56 Km/hr In India
The new cars will be crash tested at 56 km/hr in line with the UN regulations that verifies occupant protection in case of a frontal collision, while SIAM is suggesting a speed of 24 km/hr.
This year has certainly raised several questions on the account of made in India cars falling face first when it comes to safety. With most of our popular cars having failed the test, the government finally took notice of the situation and has drawn up new plans that will soon ensure car makers adopt international standard safety policies on all-new cars. The Ministry of Road Transport and Highway (MoRTH) has announced that new cars will have to undergo full frontal crash test that will be conducted at 56 km/hr.
The 56 km/hr speed of full frontal crash test is in-line with the UN regulation 94 of the vehicle regulation draft that outlines the uniform provisions of approval of vehicles with respect to occupant safety in the event of a frontal collision. While the Global NCAP tests the vehicles at 64 km/hr, the UN legislated speed is acceptable and ensures vehicles to meet safety standards followed in developed countries. Developed safety norms state that anything lower than the 56 km/hr for crash tests is considered a life-risk speed.
Certainly a welcome move by MoRTH, Society of Indian Automotive Manufacturers (SIAM), the body representing Indian auto manufacturers is rumoured to have silently demanded for the crash test speed to be reduced to a meagre 24 km/hr. What the low speed essentially ensures is that every vehicle from every manufacturer passes the frontal crash test with flying colours. However, it needs to be noted that the average speed across the country has gradually increased even though the official numbers on paper say otherwise. Even for people who argue that Indian roads cannot handle high speeds, the past recent years have seen some very impressive highways and expressways built across the country that allow three-digit speeds with utmost ease.
Therefore, SIAM's demand stands useless and is just another gimmick to deviate customers and the government from addressing the actual problem with India made vehicles. Along with the full frontal crash test, the government has also proposed the Bharat New Vehicle Safety Assessment Programme (BNVSAP) that will allow manufacturers to test their vehicles beyond the necessary safety regulations. Much like the Global or Euro NCAP, the cars will also be given a safety star rating that would prove their crash worthiness.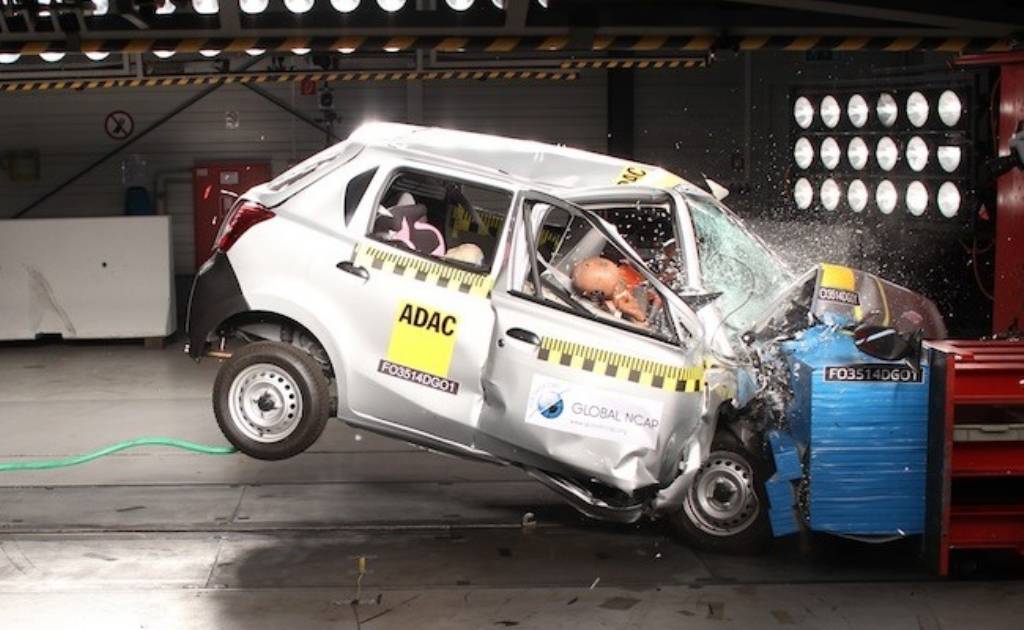 Source – NDTV