Daimler Unveils Test Track At Oragadam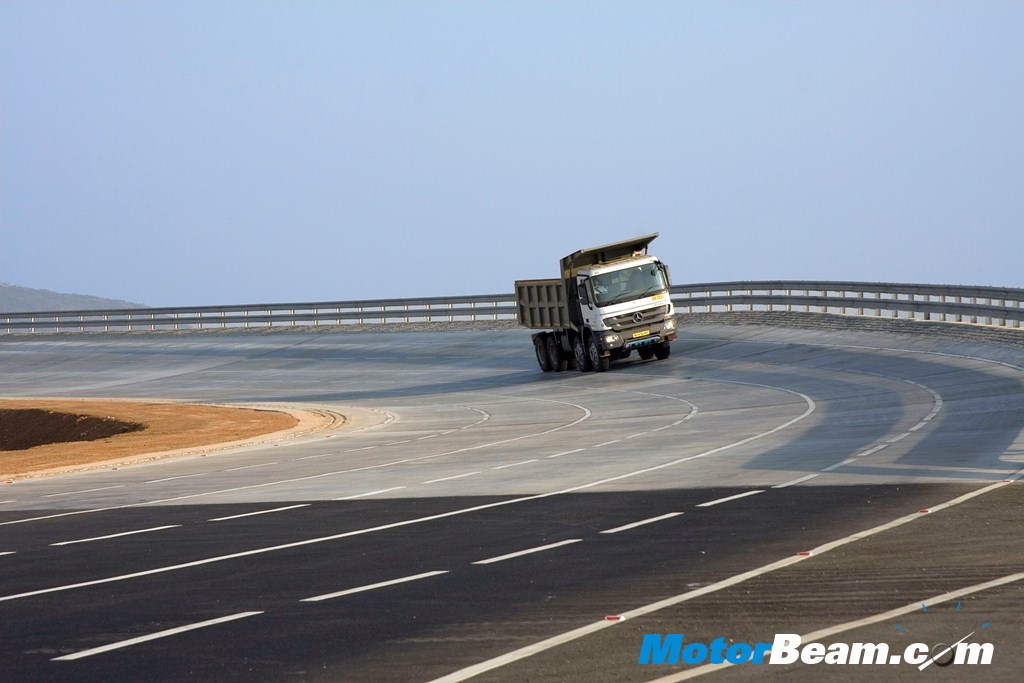 Daimler India has unveiled the Company-owned, state-of-the-art Test Track at their upcoming facility in Oragadam, near Chennai. This is the Company's first important step towards its strategy to develop, manufacture and launch trucks for the Indian volume market, beginning mid-2012. The company began construction of the Test Track in April 2009, and testing has already commenced. Construction of the upcoming plant is on schedule. With a planned total investment of Rs. 4400 crores over the next five years, the company will manufacture light, medium and heavy duty trucks at its 400 acre facility in Oragadam, near Chennai.
This state-of-the-art Test Track spread across 47 acres (approximately) is the latest for Daimler Trucks. The other major Tracks are located are at Woerth, Germany and Kitsuregawa, Japan. The 3-lane Test Track runs 1.55 kilometers on the outer track, equipped with a noise pad and a jump section. The inner track runs 1.16 kilometers and includes a bump track, pothole testing and articulation sections. Other facilities include a water trough, an inspection ramp and a control tower. Tests facilities such as grade-ability and steering are being planned for subsequent implementation. Currently DICV has a base of 400 employees, of both Indian and German talent. Production at the plant will be defined in a two-phase concept, to produce a maximum capacity of 70,000 units.