Datsun redi-GO Fuel Efficiency Is 25.17 Km/L, Offered In 5 Colours
Datsun has revealed the fuel efficiency of the redi-GO to be 25.17 km/l. The CMF-A based hatchback will be launched in India in June and will compete with other small hatchbacks.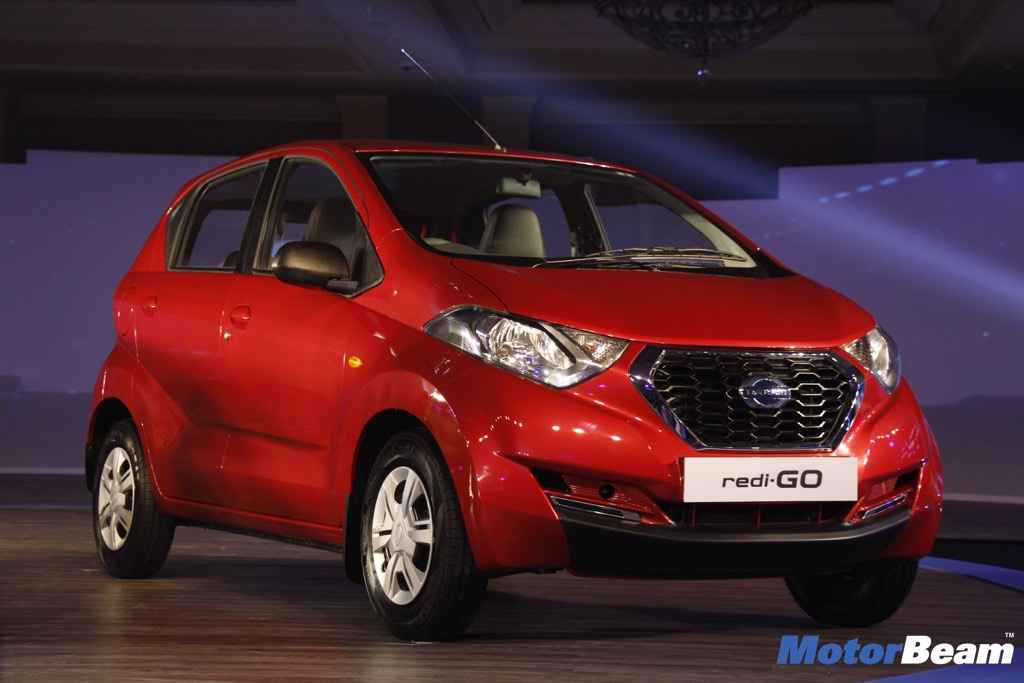 The Datsun redi-GO made its first ever public debut last month and this new hatchback is going to be positioned in the entry-level hatchback segment. Datsun has now revealed the vehicle's fuel efficiency on its official website and it is a claimed figure of 25.17 km/l, which is pretty much going to draw a lot of eyeballs from potential buyers.
The Datsun redi-GO will also be offered in a choice of 5 colours – White, Silver, Ruby Red, Lime and Bronze Grey. The vehicle is based on the CMF-A platform that also underpins the Renault Kwid. However, the redi-GO is 25 kgs lighter than its cousin cum rival. The redi-GO also features a tall boy design.
Powering the Datsun redi-GO is the same 800cc petrol engine that also powers the Kwid. It produces 54 HP of power and 72 Nm of torque. The engine is mated to a 5-speed manual transmission. The ground clearance of the hatchback is 185 mm which is the highest in its class. It measures a length of 3679 mm.
The Datsun redi-GO will be competing against the Tata Nano, Hyundai Eon, Maruti Alto and Renault Kwid. While the Kwid itself is priced very attractively, the redi-GO will supposedly have a slightly lower price point. Nissan couldn't really sell the GO and GO+ in good numbers so it is going to be interesting to see how the redi-GO fares.
Datsun redi-GO Fuel Efficiency
– The redi-GO produces 25.17 km/l
– The vehicle is powered by an 800cc petrol engine
– The hatchback gets 5 colour options