Datsun Showcases GO+ With Additional Accessories
Datsun has showcased the GO+ T+ and this variant comes loaded with some basic accessories and cosmetic improvements to the GO+ interiors.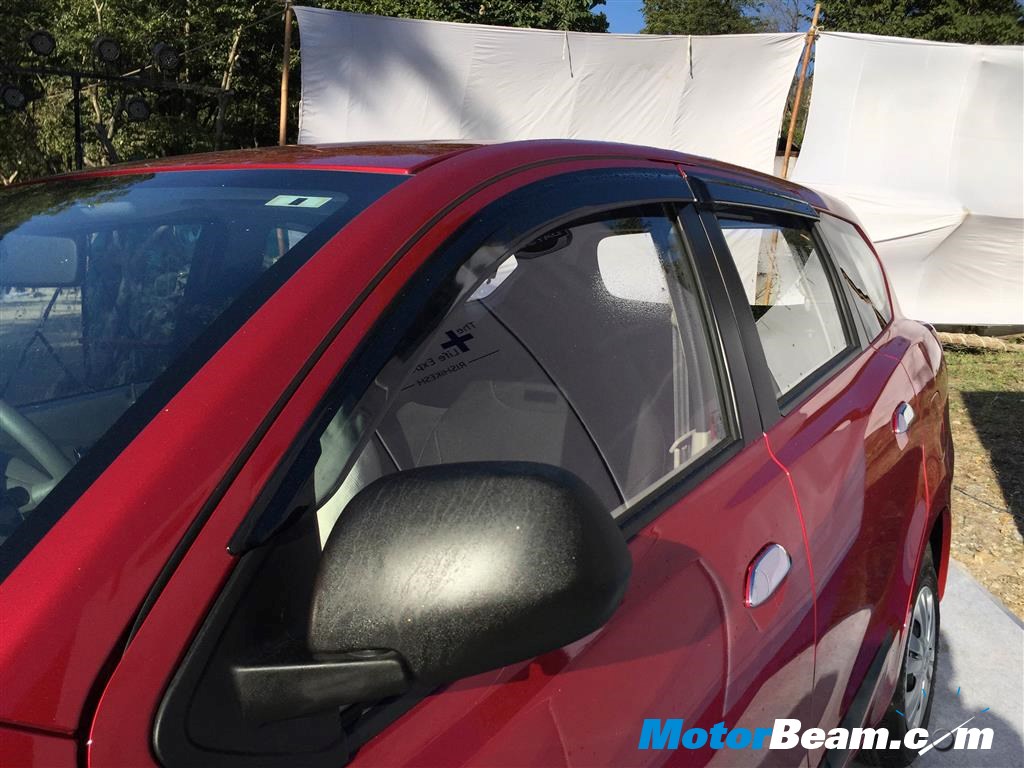 We recently tested the 2015 Datsun GO+ MPV to check out its capabilities and one of the complaints that we had with the car was that how sparsely loaded it is. Even the top T variant gets only front two power windows, manual central locking, AC and a mobile phone dock with AUX cable and two speakers. When the GO hatchback had been launched, Datsun had displayed a long list of accessories for the vehicle and it seems that this tradition is going to be carried for the GO+ too. The company has displayed a tricked out version of the GO+ and it comes with a lot of additional accessories.
The Datsun GO+ T+ (as this model is called) gets the following accessories –
Black rubber protectors on doors
Chrome door handles
Door visors
Seat covers
Music system
Piano black inserts in the centre console and instrument cluster
Datsun dealers will offer these and many more accessories to buyers of the GO+ MPV, helping the first time car buyer to customise his vehicle a bit. The Datsun GO+ is powered by a 1.2-litre petrol engine churning out 68 HP of power and 104 Nm of torque. It is going to be a budget 7-seater aimed at first-time car buyers and it will be launched in a price bracket of Rs. 4.00 – 5.25 lakhs (on-road, Mumbai).