Datsun To Produce 10,000 Units Of GO Every Month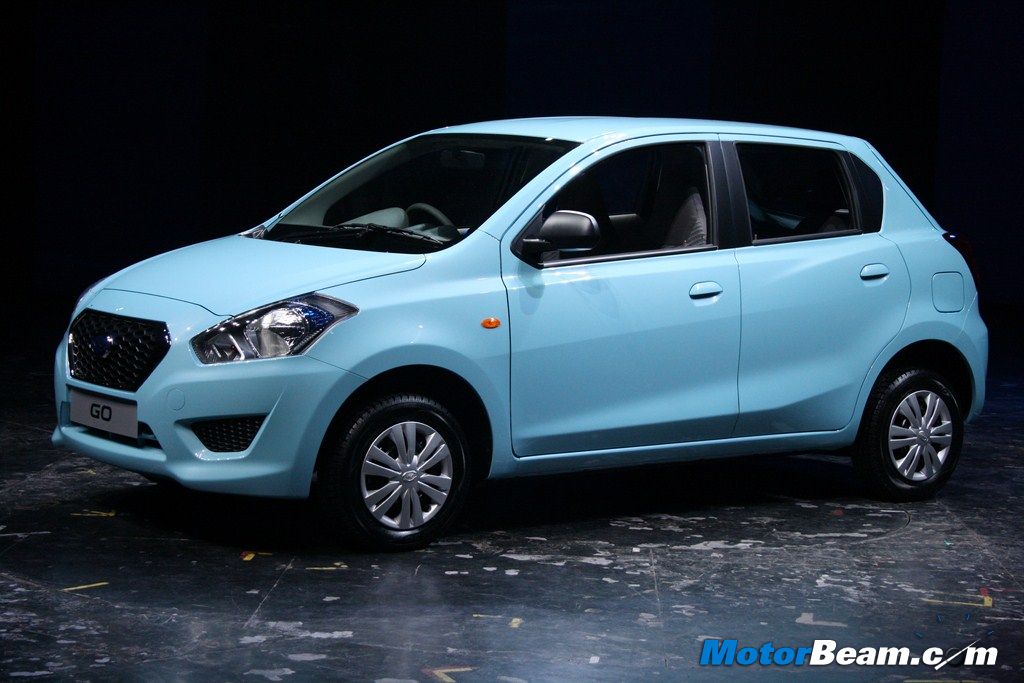 Optimism keeps everyone going and so seems to be the case with Nissan India. The Japanese automaker has found little success in the Indian market and they are definitely the ones to blame. All Nissan cars are good but the company doesn't support its vehicles with good marketing, sales and service support. An automobile manufacturer which is known the world over for producing one of the best sports car (GT-R), can't sell even 3000 units in one of the world's most emerging market, India?
Last month Nissan sold less than 2500 units in our country, Hyundai manages to sell more Santros than Nissan's overall sales and remember, the Santro is a 15-year old vehicle. Datsun plans to produce 10,000 units of the GO every month (1,15,000 units in 2014). Sales of the low cost hatchback will start in February 2014 while trial production will commence a month before. The way Nissan is doing things currently, it will find it difficult to sell even 5000 units in the domestic market. Producing 10,000 units could be justified if exports are planned. Nissan is heavily focussed on using India as a production base so majority of the Datsun GO could be exported.
Why can't Nissan sell 10,000 units of the upcoming hatchback in India every month? The Datsun GO seems like a good car, it has space, doesn't look cheap and will be priced under Rs. 4 lakhs. The reason why people refrain from buying the Micra (even after the Rs. 3.5 lakh Active variant was launched) is because of low dealership count, bad service and poor visibility of the brand. Nissan being a world famous company has poor brand recall then Datsun will certainly have a very tough time convincing buyers to give them a chance when Maruti Suzuki and Hyundai have already established a strong hold.
Nissan still has time. They need to re-think this through, because with the current approach, the Datsun brand is set on the same path as the flop Evalia. If people don't want to buy the Micra at Rs. 3.5 lakhs, what makes Nissan believe they will purchase the Datsun GO (with the same engine) at around the same price?