DC Design's Interior Package For Isuzu MU-7 Costs Rs. 3.45 Lakhs!
DC Design has come up with an interior upgrade package for the Isuzu MU-7 which uplifts the rather boring interiors of the full size SUV.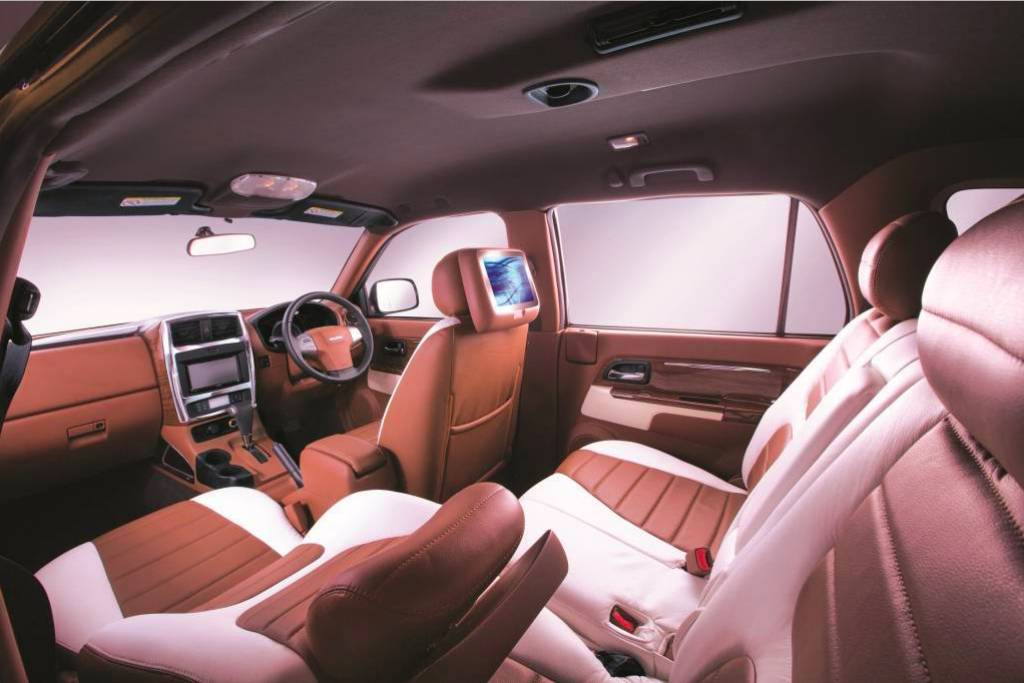 When we talk about exterior and interior modifications, DC Design is one name which does come to our mind. The company has been involved in the business since a long time and has modified several vehicles till now. While the exterior designs are usually over the top and not to everyone's liking, the interior upgrades done by the Indian company are attractive in most cases. Having launched the interior upgrade packages for many vehicles already, they have introduced yet another one for a SUV which isn't very well known in India, the Isuzu MU-7.
The Isuzu MU-7 is a full sized SUV competing with the like of the Toyota Fortuner and Mitsubishi Pajero in the same segment. Although it is priced on par with the competition, it lacks by a big margin in the interiors department. DC Design has tried to bridge that gap and has done the following updates –
Interior colour tone changed to tan and white
Teak wood inserts at several places in the interiors
Chrome inserts at certain places with indirect lighting
Optional black headliner and carpets
Leather upholstery for the seats with a new design
Touch panel AC controls replacing the mechanical knobs
Optional iPads housed behind the driver and co-driver seats
While these updates add a bit of flair to the MU-7's interiors, they still remain devoid of various features. The modifications don't come cheap either. All the changes excluding the optional ones cost Rs. 3.45 lakhs (excluding taxes) in total which is about 15% of the SUV's price. While some might like the updates done, many might not like the interiors colour theme. Mechanically, the car remains the same and continues with the 3.0-litre diesel engine producing 160 BHP of power and 333 Nm of torque. The company recently added an automatic variant to the lineup too which is priced at a premium of Rs. 2.5 lakhs over its manual counterpart.