Ducati Monster 795 Introductory Price Valid For First 300 Customers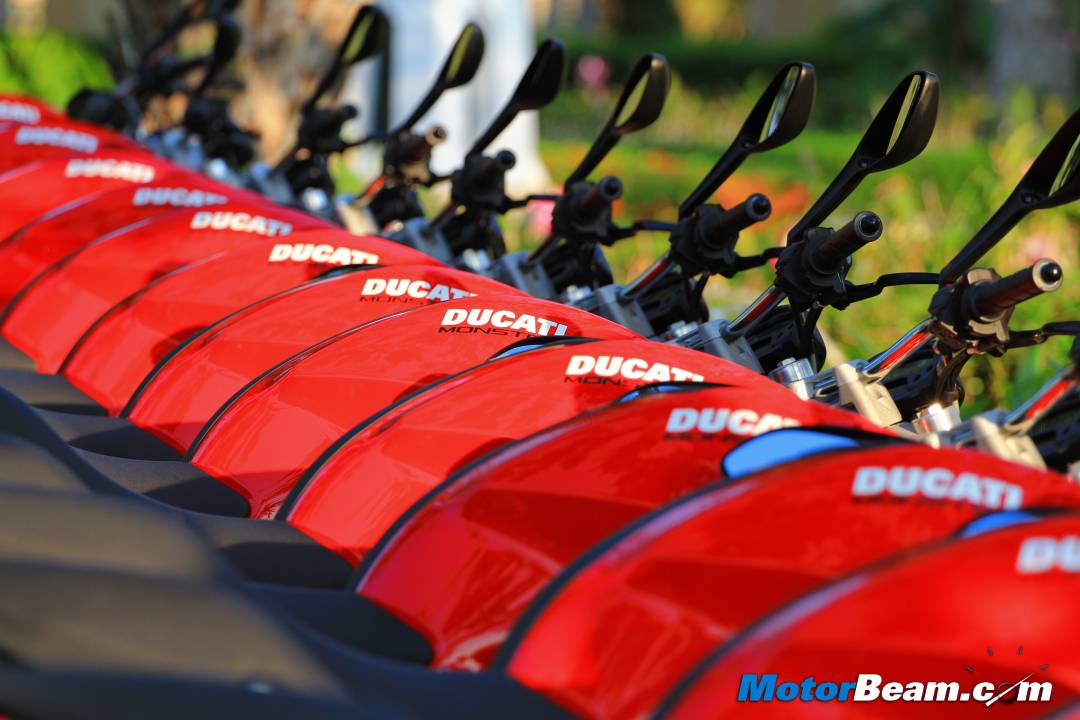 Ducati launched the Monster 795 in India at the 2012 Auto Expo. The Ducati Monster 795 was initially launched at a price of Rs. 6.99 lakhs, with Ducati revising the prices to Rs. 5.99 lakhs as part of an introductory pricing. Now the introductory prices are only valid for the first 300 customers, after which the prices will be hiked by Rs. 1 lakh. Till date Ducati has got around 50 bookings for the Monster 795, which is very good response for a motorcycle of this size and price. The Monster 795 is a CBU, brought in from Thailand but enjoys only 20% duty (against the 60%) due to the Indo-Thai Free Trade Agreement.
The Ducati Monster range is the highest selling Ducati model in the world. The Monster 795 is a Asia specific model and caters to our height requirements. It is essentially a 696 with some traits taken from the 796. Power comes in from a 803 cc engine which produces 87 BHP of power. With a weight of 167 kgs, the Monster 795 weighs just as much as the Honda CBR250R. The Ducati Monster 795 is available in red colour only and features the Trellis frame in bright red. Ducati offers a personalized program (known as the Monster Art program) in select Asian countries for the Monster 795, letting riders chose additional 10 colour schemes.
[singlepic id= 9417 w=540 h=375 float=center]
[singlepic id= 9400 w=540 h=375 float=center]
[singlepic id= 9401 w=540 h=375 float=center]
[singlepic id= 9402 w=540 h=375 float=center]
[singlepic id= 9403 w=540 h=375 float=center]
[singlepic id= 9404 w=540 h=375 float=center]
[singlepic id= 9405 w=540 h=375 float=center]
[singlepic id= 9406 w=540 h=375 float=center]
[singlepic id= 9407 w=540 h=375 float=center]
[singlepic id= 9408 w=540 h=375 float=center]
[singlepic id= 9409 w=540 h=375 float=center]
[singlepic id= 9410 w=540 h=375 float=center]
[singlepic id= 9411 w=540 h=375 float=center]
[singlepic id= 9412 w=540 h=375 float=center]
[singlepic id= 9413 w=540 h=375 float=center]
[singlepic id= 9414 w=540 h=375 float=center]
[singlepic id= 9415 w=540 h=375 float=center]