Ducati MotoGP Completes Qatar Test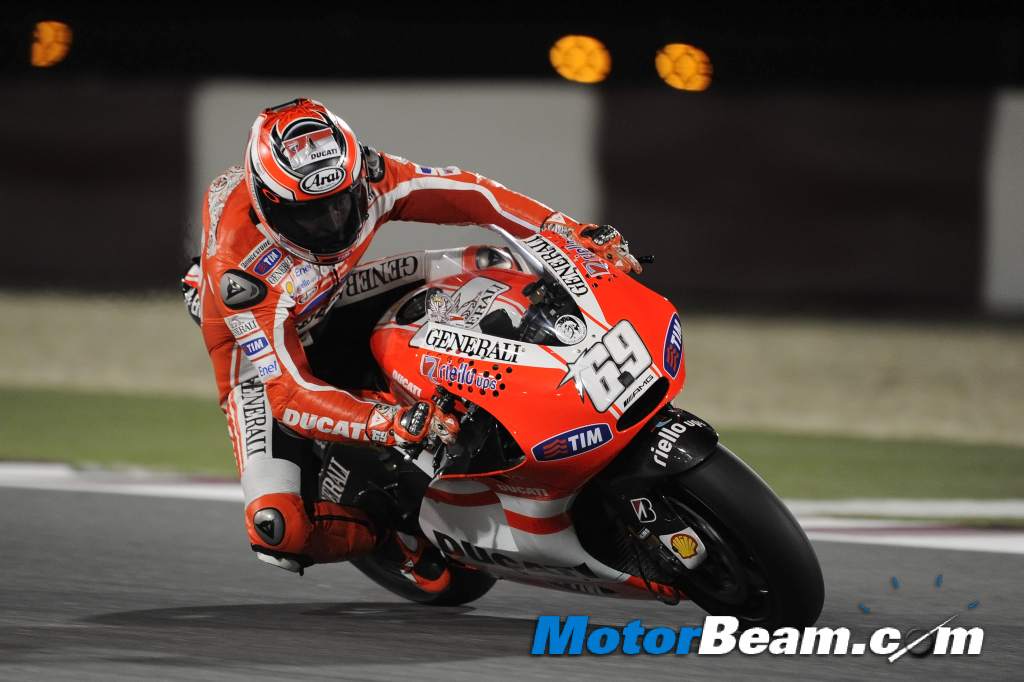 The final pre-season MotoGP test session was completed by Ducati Marlboro Team riders Nicky Hayden and Valentino Rossi in chilly, windy conditions at Qatar's Losail International Circuit. The team will still be working hard to make up ground when practice for the first round of the world championship starts in two days, with the race scheduled for 20th March, 2011.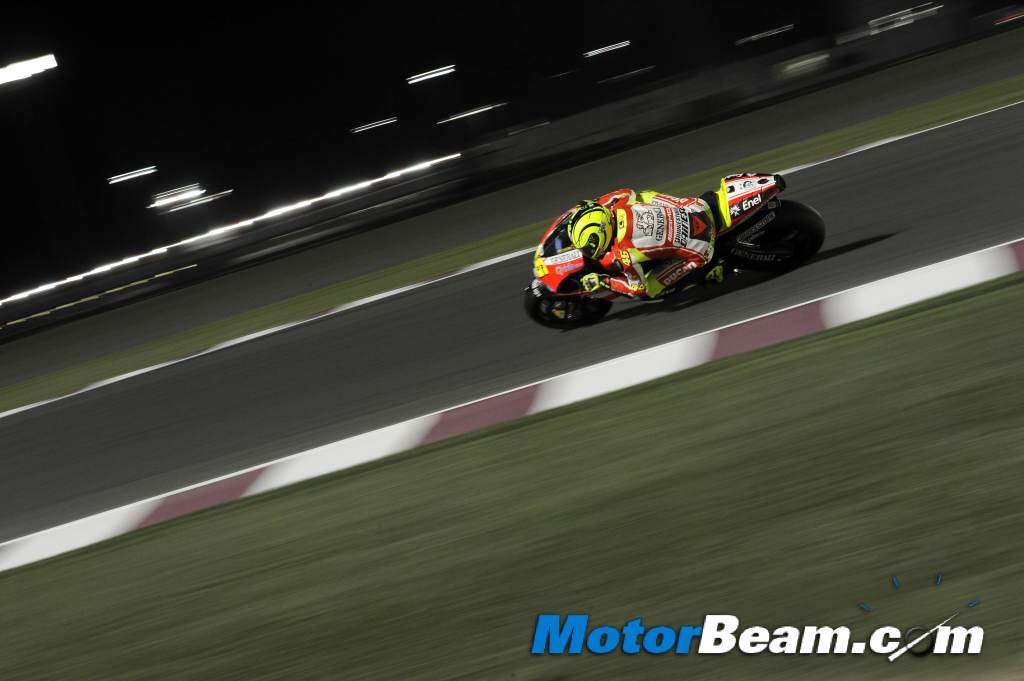 "I'd say that today was pretty challenging: the weather conditions were much tougher than yesterday, and I had another crash when I slipped on a white line. Fortunately, I just fell over on the ground—it was nothing serious. The real problem was that at about an hour and a half from the finish, I started to lose strength in my shoulder, and I just couldn't push anymore. It's a shame, because I had just done my best time, and I may have been able to drop it a little more from there. Instead, we didn't even mount the two soft tyres that we had. I started on a long run, but I stopped because I was losing tenths lap after lap. Let's say that we're not as far back as it looks, although we still have a lot of work to do, regarding both the bike and myself, because the shoulder is evidently not yet able to bear two such intense days of testing. Between now and Thursday, I'll do some light exercise and have it massaged, and then we'll see," Valentino Rossi (Ducati Marlboro Team) 13th, 1:56.988 (50 laps) said.