Ducati Introduces Its 2020 Portfolio
A total of 3 new E-bikes, 3 all-new bikes and 5 new versions of the existing bikes have been presented.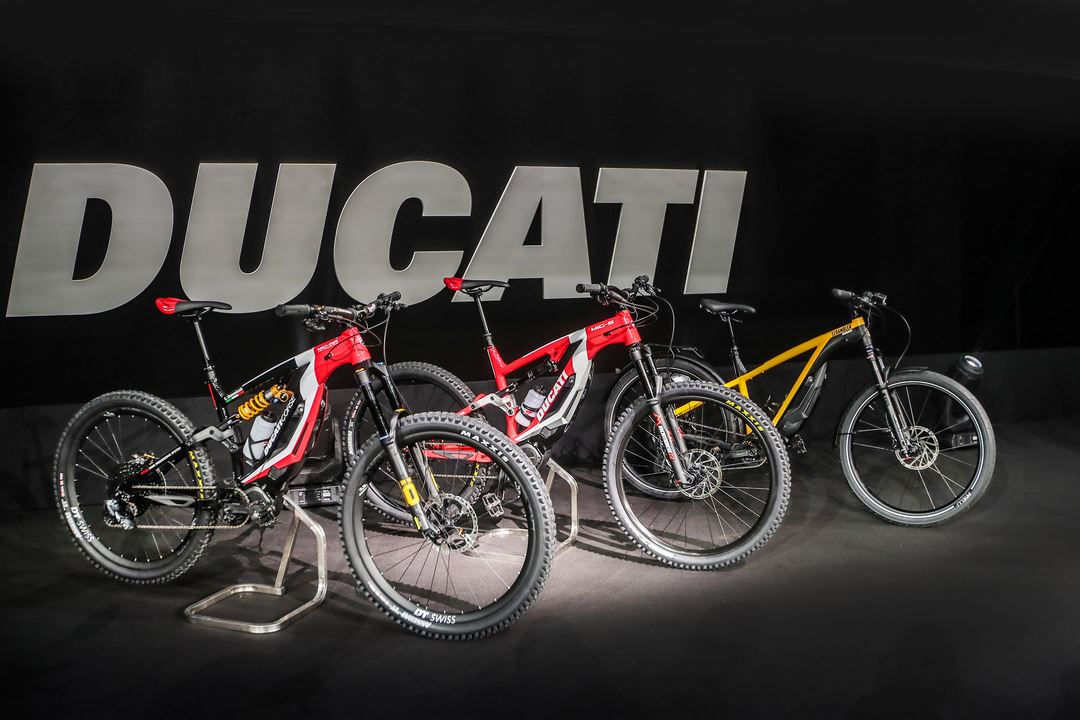 Ducati presents and unveils the 2020 line-up to set new benchmark in style, performance and technology.
In the E-bikes section, MIG-RR is the first addition. 50 exclusive units will be made and assembled in Italy itself. They feature Ohlins suspension, carbon rims, and an electronic gearbox. Secondly, we have MIG-S, an all-mountain bike for the rough and edgy terrains. Lastly, in this segment, E-scrambler, which focuses primarily on trekking.
Talking about the new versions we get the Scrambler Icon Dark, an entry-level 800cc model from the Scrambler range. Next is the Multistrada 1260 S Grand Tour, a special version of the 1260 S, specifically for mile munchers. Then we have Diavel 1260 bikes, featuring 2 new colour schemes. Dark Stealth for the standard variant and Ducati Red for the S version. Finally, we have Monster 1200's 'black on black' edition.
The Ducati Panigale V2 is an all-new addition. The 995cc Superquadro, twin-cylinder engine produces a hefty 155 HP with 104 Nm of torque. The bike looks completely refreshed and gets a more comfortable seating and suspension setup. It utilizes a monocoque frame. Additionally, it includes a single-side swingarm, single-side tailpipe and an under-engine silencer. Cosmetically, it gets the traditional Ducati Red livery with black wheels.
The Ducati Panigale V4 sees major changes for 2020 to boast on user-friendliness, less fatiguing ride and  is now more performance-centric. It gets its power from a 1103cc (MotoGP unit) engine which brings out an even heftier amount of 214 HP with 124 Nm of torque. Moreover, the unit has a counter-rotating crankshaft. It also gets a lot pedigree from the V4 R – Ducati Traction Control EVO 2 improves the out-of-the-corner power control; Ducati Quick Shift up-down EVO 2 now leads to snappier gear changes and allows higher-revving for gear shifting; Ride by Wire system mappings is also present which works on efficient torque delivery.
At the last, we have the showstopper, the Ducati Streetfighter V4 – naked version of the Panigale V4, stripped of its fairings. It derives power from the same 1103cc (Desmosedici Stradale) unit with 208 HP. The bike weighs 178 Kgs. The full-LED headlight with its V-shaped DRL gives it the daring look. The engine flaunts an impressive 1.17 power/weight ratio.
Furthermore, the buyer may even opt for the Akrapovic performance exhaust which raises power to 220 HP and reduces the weight by 6 kgs. The party trick here are the 'biplane' aerofoils which are capable of generating 28 kgs of downforce at 270 km/hr. It also gets a 6-axis inertial measurement system which instantaneously detects the bike's roll, yaw and pitch angles.
Ducati is going to showcase each of these bikes at the 2019 EICMA that is going to happen in Milano, Italy from 7th to 10th November, 2019.
2020 Ducati Line-Up
– Multistrada 1260 S gets a new grand touring version
– Panigale V2 sources its power from a 955cc engine
– Streetfighter V4 is a stripped off version of the Panigale V4