Ducati Unveils Diavel For Asia Pacific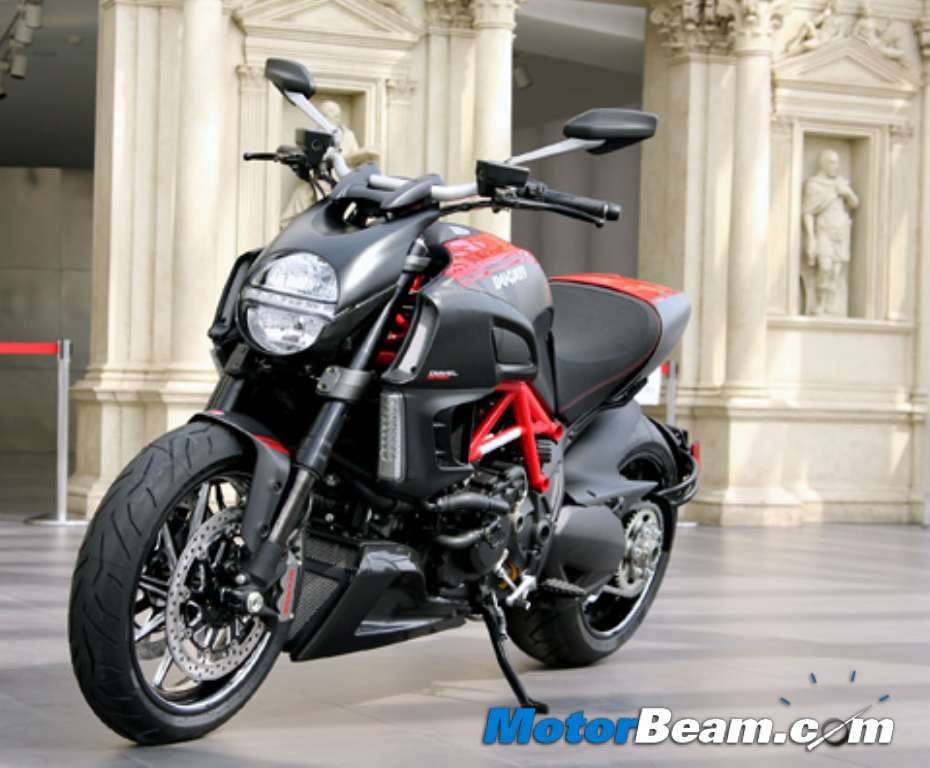 Ducati has announced its next offering, the Diavel for the Asia Pacific Region. The Italian motorycle maker has launched the Diavel in China and will follow it by launching the new bike in other Asian counties including India in the next couple of months. Just this week we reported on the Diavel being present at the company's Mumbai showroom.
"The Diavel is, without any doubt, the most exciting innovation in the Ducati 2011 line because it represents a new concept of motorcycle. It is a naked bike because it is essential, light and agile; a cruiser because it is imposing and also comfortable with a passenger; and a sports bike because it has a powerful heart, muscles, and levels of performance that take your breath away," Mr. Gabriele Del Torchio, CEO and President of Ducati Motor Holding said.
The Ducati Diavel is available in two versions, a standard and the flagship Diavel Carbon with components from carbon fibre bodywork to forged and specially machined Marchesini wheels. The Diavel features ABS, Ducati Traction Control and Ducati Riding Modes. Powered by a 162hp engine and weighing 207kg, the Diavel has a specially engineered 240 section rear tyre combined with famous Ducati chassis technology. The launch of the Ducati Diavel also saw the participation of established partners, AMG, Puma and Pirelli.