Entry Level Petrol Cars Outsell Diesel Cars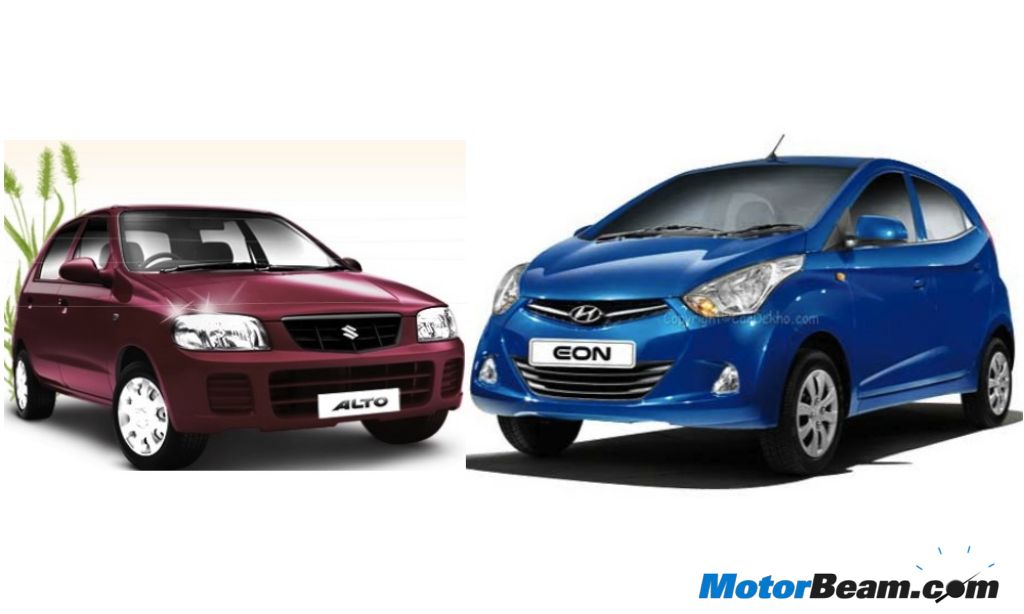 Diesel based powertrains may be the buzzword among buyers in recent times due to low running costs but it's the gasoline powered vehicles that are currently making the headlines in the Indian automotive industry now. Entry level gasoline cars like the Tata Nano, Hyundai Eon and Maruti Suzuki Alto are currently making the industry trend inspite of increasing global fuel prices and interest rates being charged by banks. After seeing a downturn for many months in the last calendar year, sales figures seem to have taken a revival this year.
Entry level cars that cost less than Rs. 3.5 lakhs crossed the 50,000 units per month mark in the month of February, an achievement which according to many auto analysts show the positive revival of the Indian automotive market. So, what is driving so many people to buy such cars in the face of rising gasoline prices? The answer lies in many factors like low maintenance sots, higher fuel efficiency and lower initial ownership costs. Even though diesel cars are cheaper to run, thanks to lower diesel fuel costs.
Another reason behind the boost of the sales of such cars is the attractive discounts and benefits that many car manufacturers are offering to their customers. The domestic passenger car market grew by just 2.95% during the period of April 2011 to February 2012 as compared to a market growth of 25-30% in the period of 2010-11. With higher taxes being announced for vehicles in the current Budget, automakers may perhaps see a shift in the buying choice of customers from diesel to cheaper gasoline alternatives.