European Customer Turbocharges Yamaha R3 To Produce 60 PS
The Yamaha R3 has been turbocharged by a customer in Europe with power output uprated to 60 PS at 10,000 RPM from the same 321cc twin-cylinder engine.
Power is simply just not enough for some at times and the greed for more can push to get the best out of you. Case in point being Nicola Bragagnolo, a European resident and owner of the YZF-R3 who wasn't very happy with his Japanese quarter-litre bike's performance output, so he did what needs to be done at best – squeeze more pulp out of that engine. However, here is the interesting part, he used turbocharging technology to achieve just that.
Yamaha's quarter-litre rocket, the YZF-R3 is quite the tarmac scorcher even in its stock form with a 321cc parallel-twin motor producing 42 PS of power at 10,750 RPM and 29.6 Nm of torque at 9000 RPM. But, Nicola was looking for some serious power to play with and upgraded the output to a whopping 60 PS at 10,000 RPM, in-line with Moto 3 power levels without any changes in the engine displacement. The catch is obviously the very interesting small capacity turbocharger called the 'IHI RHB31', probably the smallest of its kind and can be used on engines ranging from 125-600cc.
The Yamaha R3 is targeted at the A2 license holders in Europe for which power needs to be tucked below the 47 HP mark. With the addition of a turbocharger, the Yamaha R3 makes for a compelling performance motorcycle not to forget the overwhelming power-to-weight ratio the bike will have. The source suggests that the entire modification pushed the bills to around 9900 Euros (around Rs. 7 lakhs), quite steep if you ask us given the under Rs. 4 lakh (on-road) price of the bike in India.
Nevertheless, the modification is genuinely one of the more interesting ones out there. Nicola has very interestingly also homologated the turbocharged Yamaha R3 in his home country which makes it street legal and therefore, need not be limited to being just a really cool garage project. What we would like to know is if he also threw in a slipper clutch into the package which is certainly missed on the stock R3.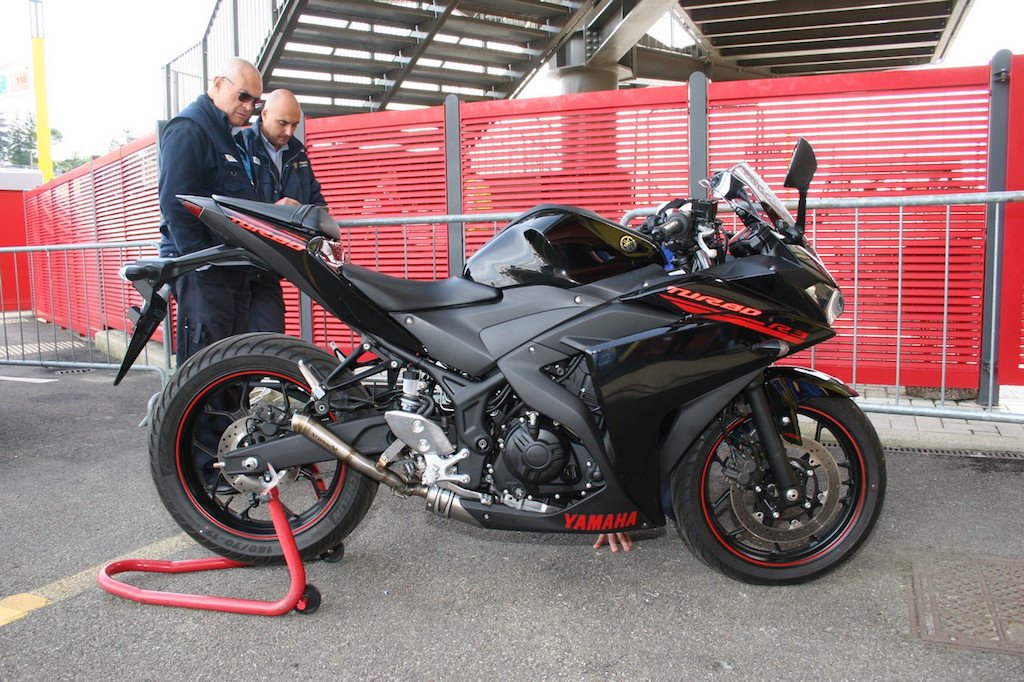 Source – Motociclismo.it